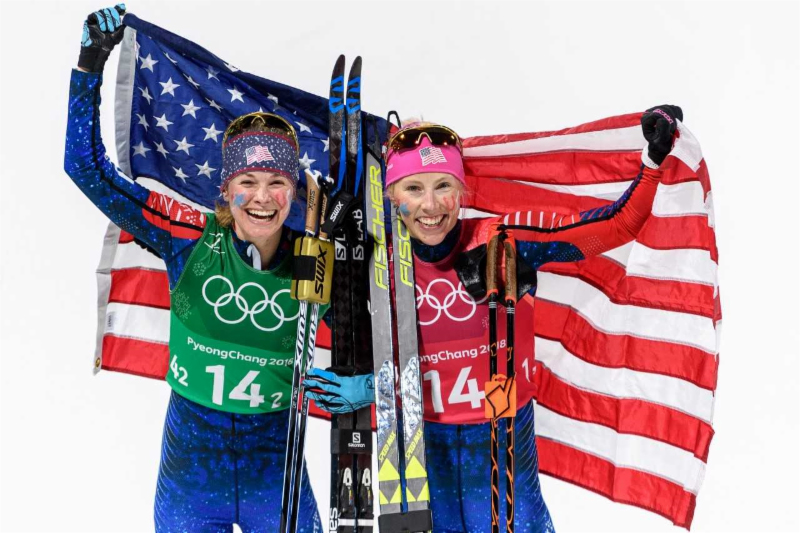 An Alaskan skier made Olympic history today. Kikkan Randall and her teammate from Minnesota Jessie Diggins won gold in Pyeongchang in the cross-country team sprint.
In that event, two skiers take turns skiing one and a quarter kilometers around the arena, completing three legs each.
And for almost the entire 15 minute race, the Americans were behind the Norwegians and the Swedes.
Jessie Diggins skied the last leg for the Americans and, coming up on the last curve of the race, she slips between Norway and up alongside Sweden's Stina Nilsson.
With just a few meters to the finish, Diggins out sprints Nilsson, earning gold by two tenths of a second. Kikkan Randall is there at the finish and runs out to Diggins, who collapses onto the snow.
Randall grew up in Anchorage and skies competitively for Alaska Pacific University. She has multiple gold medals from World Cup races but has had her eyes on an Olympic medal since Sochi four years ago.
These are Randall's fifth and final Olympics.
The Olympic gold for Randall and Diggins ends a 46-year drought for the American women, who had never medaled before at the winter games.