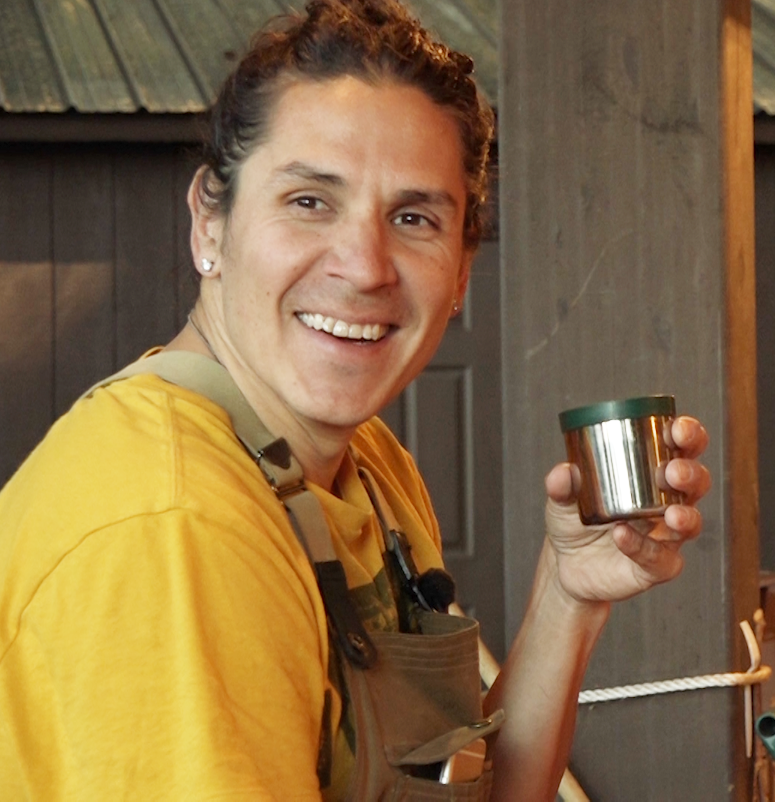 Sitka artist Nick Galanin has been chosen by the City and Borough of Juneau create an original work for a Native burial ground monument at an elementary school.
The monument will be located outside the front entrance of Sayéik Gastineau Community School in Douglas, Alaska. During renovations in 2012, five graves were uncovered there. It became clear the facility was built atop a Native burial ground.
In the wake of this event, the City and Borough of Juneau said the goal of the monument is to help the community "find forgiveness, restore peace, and to evoke spiritual help."
The monument is being designed in consultation with the Douglas Indian Association.
For his part of the monument, Galanin will create a ceremonial fire dish that will hold an eternal flame.
The dish symbolizes the Tlingit practice of feeding and comforting ancestors by placing food into the fire.
Galanin will carve the dish out of wood and then cast it in bronze, following customary Tlingit design.
"I think it's important not just to be involved but for communities to recognize the histories," he said. "So much of it that's not spoken about or taught or passed on through the retelling of history."
Galanin was busy at work on another piece when KCAW called.
"The totem pole that we're carving right now that you hear in the background is also another project I'm going up over on Douglas Island in Juneau," he said. "Same sort of history, the Taku village that was burnt down purposefully to make way for a boat harbor. They're both healing projects for the indigenous community, and even the community as a whole."
Galanin was chosen to create the fire dish by a three-member Art Selection Panel through the city's call for artist process.