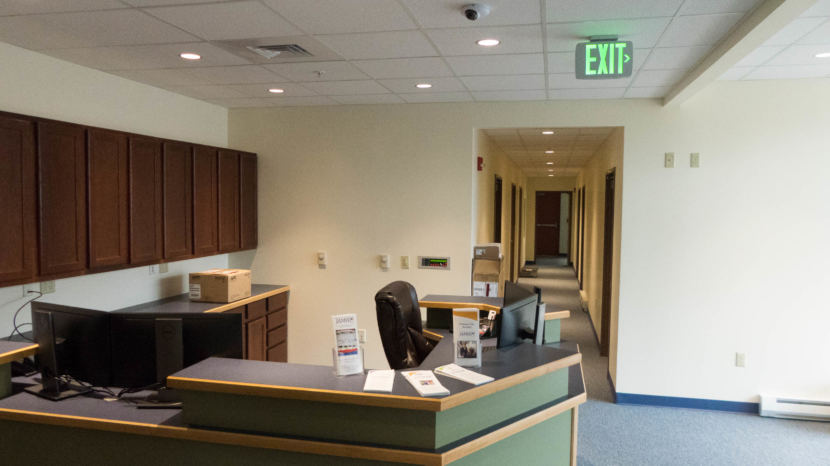 Juneau's Housing First project is fully staffed and functioning nearly three months after its first tenants began moving in.
Housing First provides subsidized housing to 32 of the community's most vulnerable residents – most of whom had been living on the street.
Unlike conventional shelters, there are no restrictions on alcohol use.
Enrollment in counseling or treatment programs is voluntary.
Monday was a major milestone when the downstairs medical clinic run by Juneau Alliance for Mental Health Inc., or JAMHI, admitted its first patient.
"As of right now the clinic is just going to be offering basic health support services," Program Director Dacia Davis said Monday. "We have our first tenant over there today getting a basic physical and having some basic questions answered about their health."
Overall, project has been running well with tenants making themselves at home in the Lemon Creek area complex, she said.
"Obviously there's going to be bumps in the road, people are adjusting in a new environment and new space," Davis said. "With that said, there have been very few issues that have come up. We've had a lot of communities support. For example, drumming; we've had local musicians come by and do a music concert for the tenants. We have a woman who volunteers her time doing art. It's just trying to find those activities for the tenants to keep people occupied if that's what they feel like doing."
Years in the making, the $8.3 million initiative received about a third of its start-up funding from the City and Borough of Juneau as part of a community effort to combat homelessness.
Tenants began arriving in September in phases. The last of the 32 tenants moved in at the end of October.