This week marks the anniversary of two separate stabbing homicides in Juneau. What happened to the defendants in each of the cases?
Nora Edith Thomas was arrested for killing Christopher Kenney almost exactly three years ago in his Gruening Park apartment.
Kevin Scott Nauska was arrested for killing Jordon Sharclane and seriously injuring his son, Micheal Sharclane, almost exactly two years ago at the Cedar Park housing development on Douglas Island.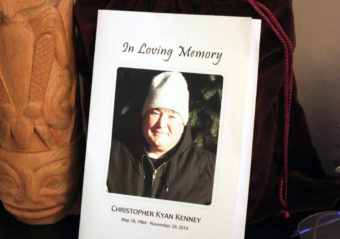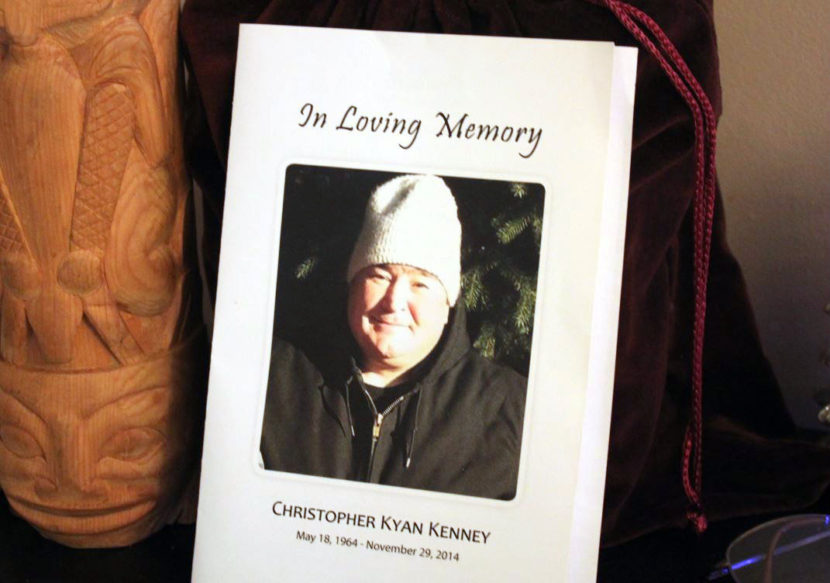 In April, Thomas was sentenced to 36 years in prison with 20 years suspended, or 16 years to serve. She must then serve 10 years on probation after she gets out of prison.
Thomas initially told officers the 50-year-old Kenney fell on a knife while washing dishes in his apartment.
She changed her story a year later, and told detectives that after moving in with Kenney, he had raped her, and abused her physically and mentally.
Thomas said early on the morning of Nov. 29, 2014, she and Kenney argued. She picked up a knife and started swinging. Thomas admitted she stabbed him, but she said she did not intend to kill him.
Thomas was arrested in Palmer in January 2016.
During the sentencing hearing in April, a foster parent presented a letter describing how Kenney's two young children struggled with their father's death. For a while, they believed it was suicide.
The young boy and girl said Christopher Kenney was a good guy and they liked to watch him carve. They loved him, miss him, and wish they could talk with him or see him again.
Now 29 years old, Thomas is incarcerated at Hiland Mountain Correctional Center in Eagle River.
She must undergo mental health and substance abuse evaluations, and participate in an anger management program. She is prohibited from contacting anyone in the Kenney family.
In the Nauska case, Michael Sharclane, then 19 years old, and Jordon Sharclane, 37, went to Nauska's apartment at Cedar Park on Dec. 3, 2015 to retrieve a hoodie.
The Sharclanes mistakenly believed the hoodie – which belonged to Michael Sharclane – contained an iPod and a cell phone when Nauska took it.
According to court documents, Nauska claimed he acted in self-defense when he grabbed a knife from the kitchen after Michael Sharclane refused to leave.
Nauska was confronted by Jordon Sharclane outside on the porch, behavior which Nauska said was "incredibly frightening," and he reacted.
Nauska was originally charged with manslaughter in the case and he later pleaded guilty to a lesser felony charge of criminally negligent homicide.
In March, Nauska was sentenced to serve five years in prison with three years suspended, or two years to serve.
Nauska also was ordered to spend five years on probation. He's prohibited from contacting anyone in the Sharclane family and he's prohibited from possessing controlled substances, firearms or other deadly weapons, including knives longer than 3 inches.
He must also pay $2,888 in restitution to the Violent Crimes Compensation Board.
Nauska, now 21 years old, is being held at the Point Mackenzie Correctional Farm near Wasilla.