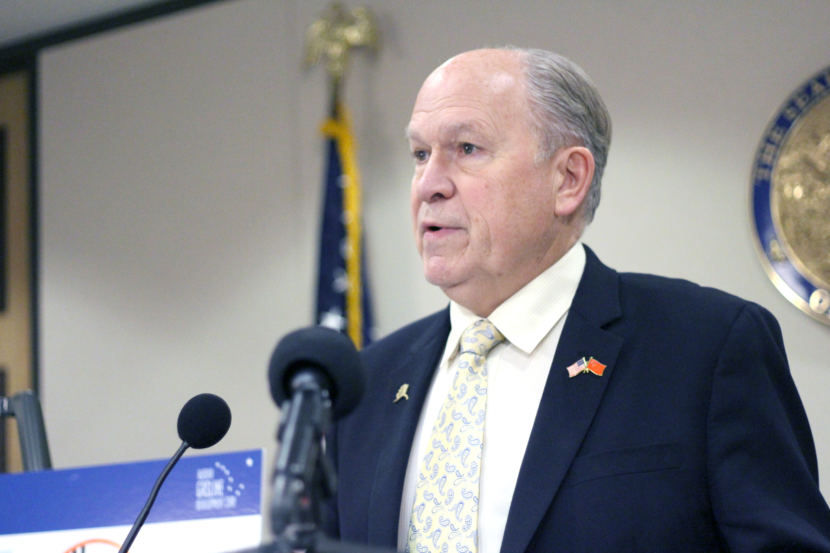 At a news conference this morning, Gov. Bill Walker unveiled the new gas pipeline agreement he signed in China earlier this month.
Walker, and Alaska Gasline Development Corp. president Keith Meyer, talked about what they hope will come out of the agreement.
Meyer said Alaskans will see significant progress on the proposed gas pipeline mega-project next year.  
"There's going to be trips to China, trips from them to Alaska," Meyer said. "So a lot of due diligence, a lot of papering. We've got a multinational, multi-billion dollar purchase agreement, lending agreement, investment agreement. We've got a regulatory process that we're trying to get through by the end of next year."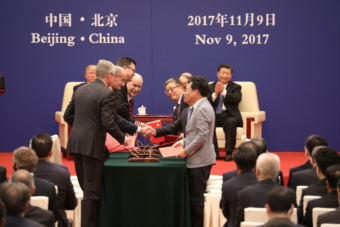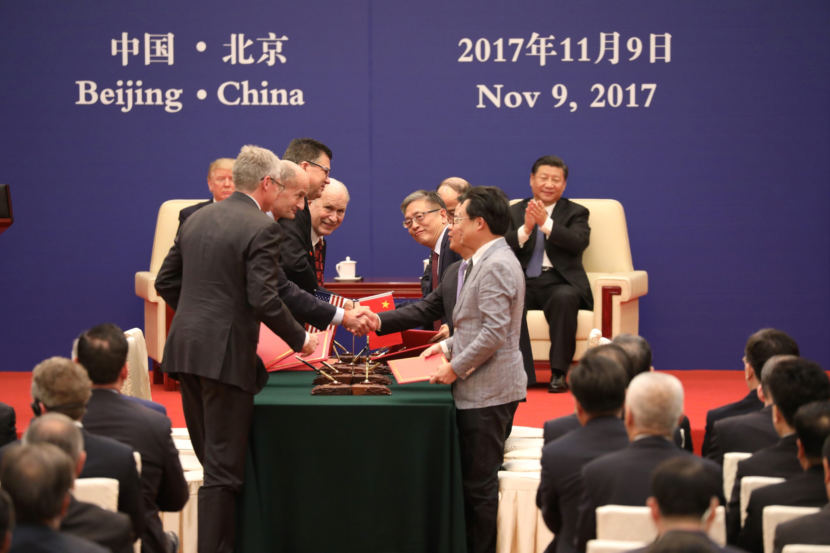 The other parties to the agreement are three Chinese government-owned entities that could act as customers, investors, and partial owners of the project.
Under the agreement, Alaska and the China will work together to develop a plan that could make Alaska's LNG megaproject feasible. That framework gives China the opportunity to take 75 percent of the liquified natural gas produced by the project in exchange for providing 75 percent of the funding to build it.
The remaining portion of the funding to build the project, or about $11 billion, would be paid for by the gasline corporation and its partners. According to a media release, the corporation envisions getting that funding from a combination of Alaska Native Corporations, cities and private investors, issuing tax-exempt bonds and state money.
Meyer said the Chinese partners have visited Alaska and are considering the project carefully.
"They're down to the point where they're actually smelling the core samples. These folks are serious about this project. We have an electronic data room that they have spent hundreds of hours in, in due diligence," he said.  "Their government folks have talked to our government folks, not just the state folks but the federal folks to see — is the U.S. going to be receptive? Is the US Congress going to be receptive? And they've gotten positive feedback on that."
The agreement calls for the group to make a final decision to partner on the project by the end of 2018. In its current form, the project is estimated to cost $43 billion to build and could temporarily add 12,000 jobs to Alaska's economy.
Alaska Public Media's Wesley Early contributed to this report.