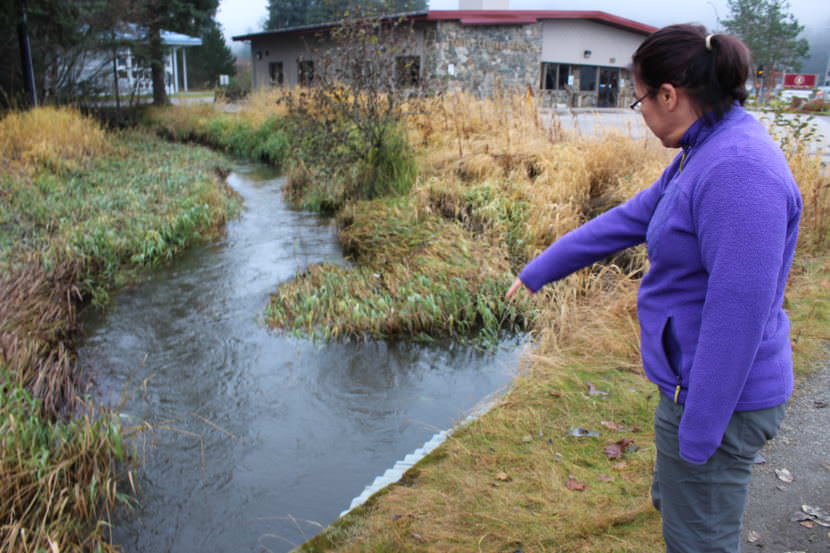 As the Juneau area dried out over the weekend, residents were able to take stock of the damage from Friday's record-setting rain.
According to the National Weather Service, a total of 3.3 inches of rain fell on downtown Juneau over a 24-hour period Friday. Juneau International Airport saw 2.51 inches. Water pooled in some parking lots downtown and in the Valley before it drained off.
No injuries were reported.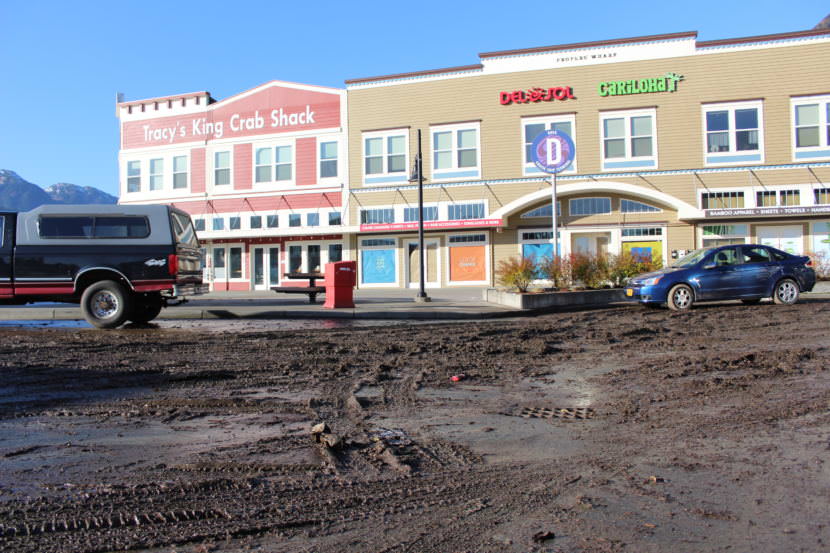 One of the areas most affected by the storm was the neighborhood surrounding Jordan Creek. The creek crested at 11 feet Friday, higher than ever previously reported.
Nat Nipataruedi lives on Cascade Street near Jordan Creek. Her yard and the crawl space under her house flooded Friday. She said she has never seen the creek that high in the 12 years she and her family have lived in the neighborhood.
"And there was so much water flowing out of Jordan Creek and it was so high that it was actually backing up on Glacier Highway, where cars would have to slow down or move to the middle of the road because they were afraid of being submerged when they were driving," Nipataruedi said.
Nipataruedi said water filled the crawl space beneath her house before she and her husband were able to rig up their pump. They had to pump the water into their bath tub at first since the area around their house was flooded. By Saturday morning, the yard had drained. As of Sunday, the crawl space was still a work in progress.
"We're scared of mold, that's what we're scared of is that the humidity and all the wetness is gonna get into the insulation, into the wood of the joists and all that underneath and we're gonna get a mold problem. And we can't have that," said Nipataruedi.
Fire Chief Richard Etheridge said Capital City Fire/Rescue responded to a number of calls for minor mudslides on roads Friday. He could not remember seeing creeks this high in recent years.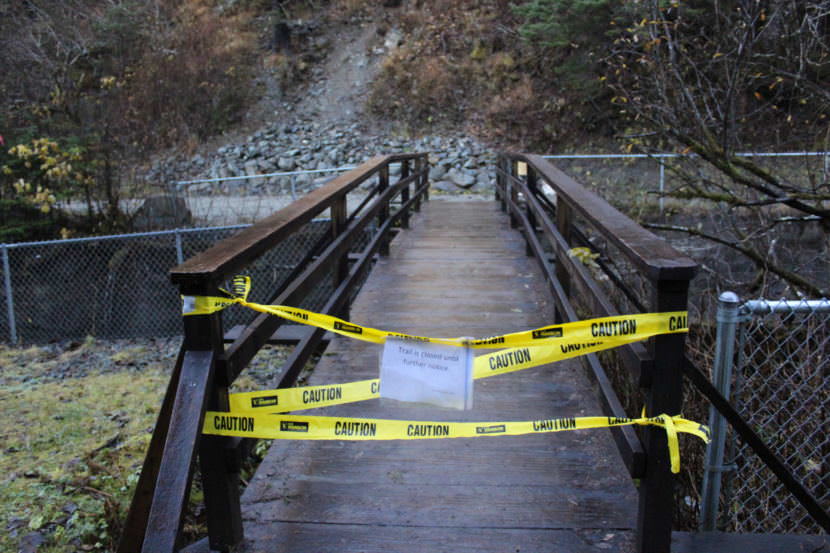 "It's not unheard of, we had some flooding like this some years ago … real similar flooding, especially out in the valley," Etheridge said. "But this is the first time, you know, this administration has dealt with some widespread flooding like that here in the valley."
The Flume Trail along Gold Creek remained closed Sunday. AEL&P said in a tweet Saturday that the trail sustained storm damage and was closed to non-essential traffic until it could be repaired.
Safety notice: the flume trail sustained storm damage and is closed to non-essential traffic. Please avoid area until repairs can be made.

— AEL&P (@AELPJUNEAU) October 28, 2017
Friday's rains were the remnants of Tropical Cyclone Lan.