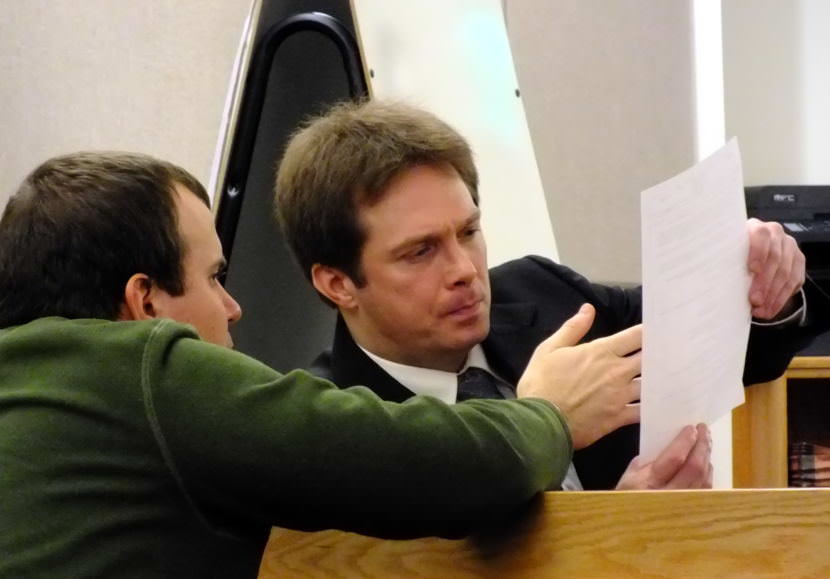 The prosecution has rested its case in the Christopher Strawn homicide trial.
Now, it's the defendant's chance to present any evidence and testimony that may create doubt among the 14 jurors.
Among the last of the prosecution witnesses testifying Monday was Jesse Linhart who lives in Sprucewood Trailer Park, near Strawn's residence at the Glacier View Trailer Park.
Linhart testified Strawn worked for him a total of 50 hours on a few building jobs.
Linhart also said he remembered one particular conversation with Strawn in October 2015, about a week before Brandon Cook was shot and killed at the Kodzoff Acres Trailer Park.
Linhart said Strawn wanted him to buy a trailer, boats, or motors stored in Strawn's yard. Linhart also testified that Strawn suddenly said "out of the blue" that he had "problems with a female and may do something."
"Did he say anything more specific than he may do something?" asked Assistant District Attorney Amy Paige.
"Yes. He explained to me that he was having some problems," Linhart answered. "He was expecting to be a dad again and things weren't going well, and that he was going to kill somebody if he couldn't see his next child."
Linhart testified on the night of the shooting his dogs became disturbed and very excited late at night. But he did not see an intruder in his yard or nearby.
Before his testimony and with the jury out of courtroom, Linhart was admonished not to volunteer any information beyond the questions that were asked of him. Linhart was specifically ordered not to say anything about his suspicions of Strawn's drug use, possession of stolen items, and domestic violence. That would be inadmissible evidence.
Under cross examination by Strawn, Linhart testified that he sold Strawn the white pickup truck that police seized after Cook's death.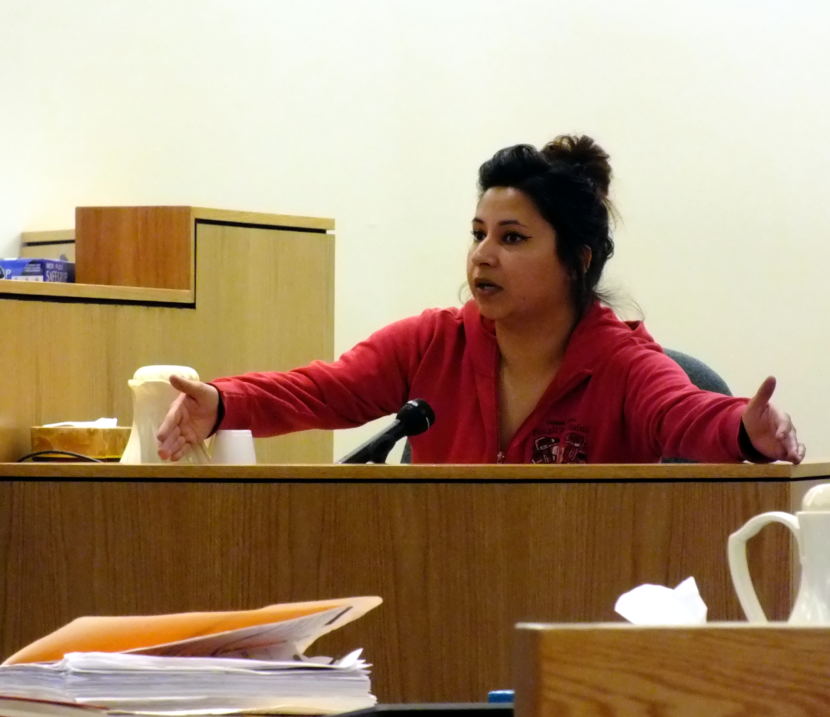 Also Monday, Juneau Police Sgt. Sterling Salisbury was recalled to the stand to formerly admit as evidence shotgun shells that examined by a firearms and toolmark expert at the state crime lab. Salsibury also clarified that some of the unspent shotgun shells they seized were found in Cook's truck parked at C-16 Kodzoff Acres.
It's unclear who Strawn has lined up to testify in his defense. It's also unknown whether he will testify in his own defense.
Superior Court Judge Philip Pallenberg has made arrangements for the trial to continue on Wednesday, Alaska Day, which is a state holiday.