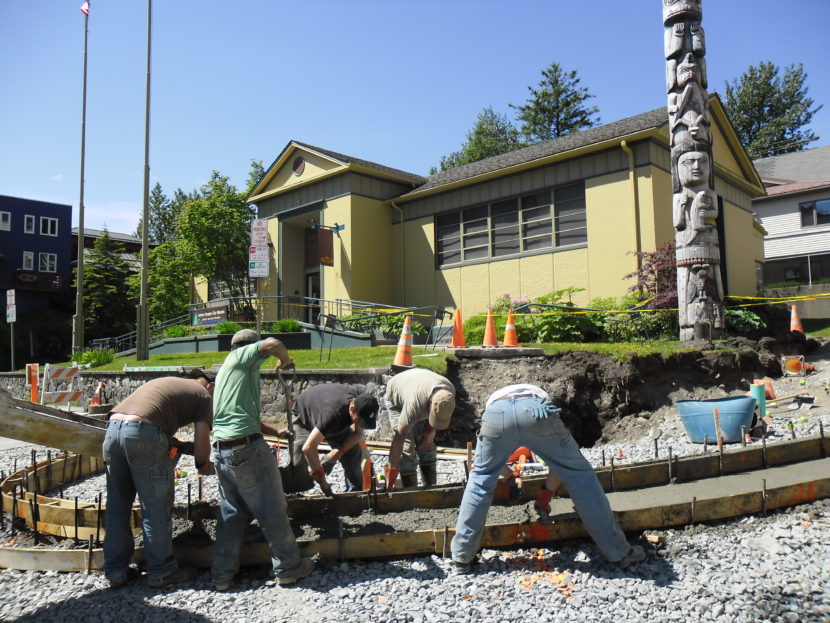 Both ballot propositions passed by overwhelming majorities in last week's municipal election.
Proposition 1 extended the 1 percent sales tax another five years. That's projected to raise more than $43 million to help fund 13 capital projects.
Proposition 2 also passed by more than two-thirds of voters.
It loosens the requirement that the city award projects to the lowest bidder. But city official say that in many cases the city would still go with the lowest bid.
"It's not intended to replace the bulk of what currently goes on in capital projects, basic road projects, basic building and facility projects," city Finance Director Bob Bartholomew said. "Those will all continue to go out to the existing process of first you design it, then you put that design out to bid and then it goes to the lowest qualified bidder."
But there are cases when it won't. That's because the lowest bid doesn't necessarily mean the best value, said Roger Heely, director of city Engineering and Public Works.
In many cases there are cost overruns and change orders that drive up the original cost.
"Bottom line is: the low bid price at the time is a component of the final project cost but is not the final determinate of the project cost," Healy said.
Now that voters have given approval, city staff will draft an ordinance to put this in practice. It could give preference to firms with positive track records against cost overruns, good safety records and other factors.
It's still up in the air.
Local labor groups that supported the measure say they hope for rules giving preference to Juneau-based contractors.
"All this money for these city projects is coming from our tax dollars," said Chris Dimond, an organizer with Carpenters Local 1281, "The more of that money we can keep going to our contractors that live and work here in Juneau benefits their business and it benefits the employees that live here rather than that money getting shipped back to whatever their hometown in Alaska or their home state is."
The regulations aren't likely to be finalized before early next year. It will be drafted into an ordinance to be considered by the Juneau Assembly.