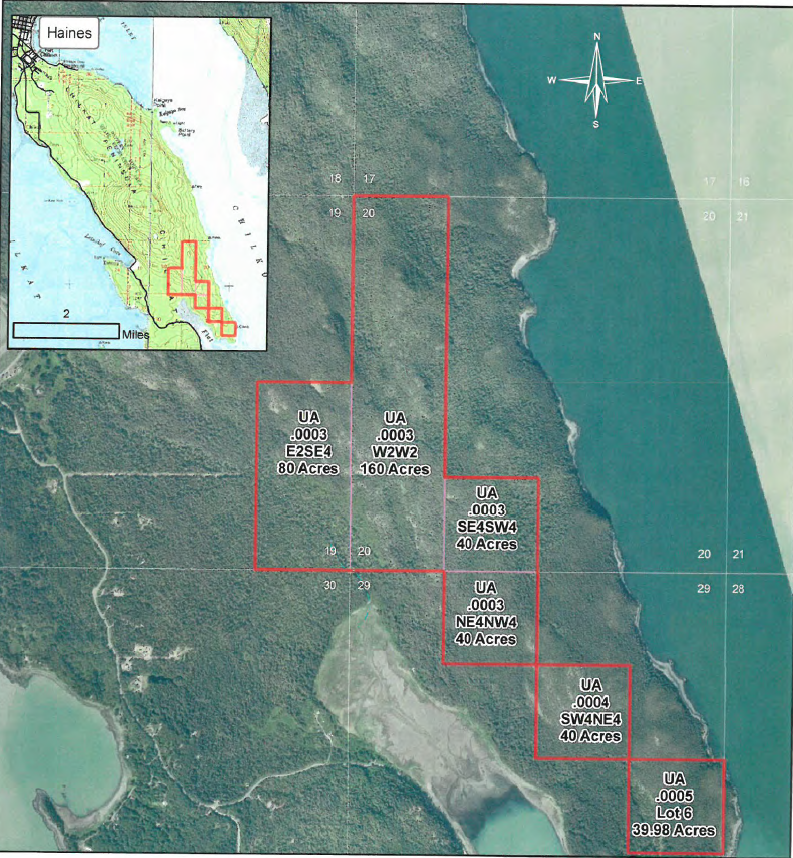 The Haines Assembly is holding a special meeting this week to discuss what the borough manager has called a "politically motivated" proposed timber sale.
The University of Alaska is offering 400 acres of Haines-area land for timber harvest. The land is located on the Chilkat Peninsula and abuts many residential properties.
The university is advertising the sale at this time because of the threat of new local restrictions.
In the spring, the Haines Planning Commission realized the Mud Bay Rural Residential Zone does not explicitly allow or forbid resource extraction. The commission has been brainstorming potential restrictions over the last few months.
That worries university land managers, who want to capitalize on the property. Money from a timber sale would go to the university's trust programs, which fund student scholarships.
At its last meeting, the Haines Assembly voted unanimously to explore potential land swaps in the Mud Bay area.
Member Heather Lende floated the idea of a temporary moratorium on resource extraction in Mud Bay, considering the planning commission's work.
"Until we make a ruling on how resource extraction is gonna go on the peninsula, mainly in light of the Mud Bay land use area historic residential values and the situation out there," Lende said.
Lende and fellow Assembly members Ron Jackson and Tresham Gregg requested a special meeting this week to talk about the proposed timber sale. The assembly members requested the planning commission and borough attorney participate.
The meeting is set for Thursday at 6 p.m. in Assembly chambers. Part of the discussion may be held in executive session.
Comments and bids on the Chilkat Peninsula timber sale are due by Oct. 23.