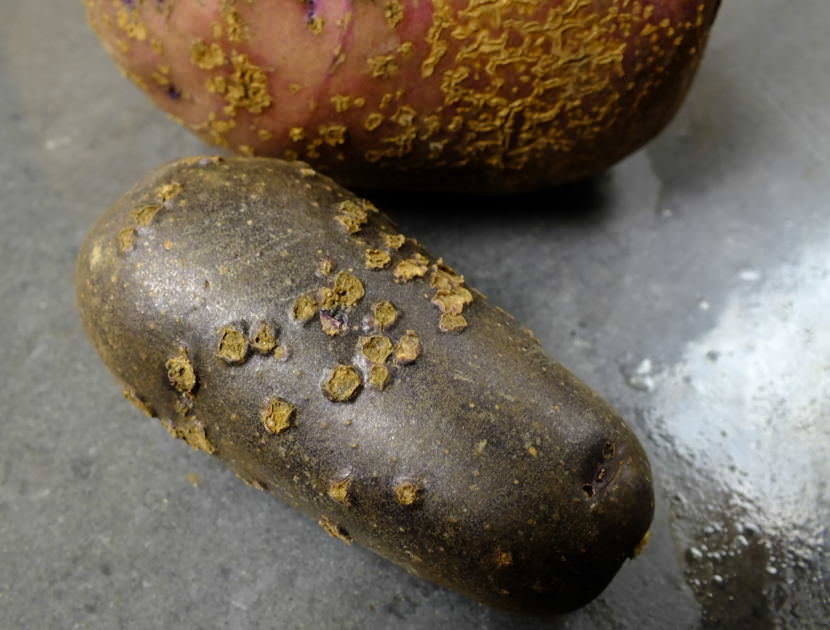 Got scab? You could still salvage this season's potatoes, but you should peel off the scab and eat the potatoes immediately.
They won't keep very well in your root cellar.
You also need to be careful about propagating and perpetuating the fungus that causes potato scab.
In this week's edition of Gardentalk, Master Gardener Ed Buyarski provided some tips and hints for mitigating potato scab, including not planting seed potatoes in the same infested garden plot next year.
In the longer podcast version of Gardentalk which you can listen to above, Buyarski explains how to carefully harvest potatoes, techniques to harden or age potatoes before harvest, and setting aside small seed potatoes for next season's planting.
Gardentalk is a weekly feature that airs every Thursday morning on KTOO's Morning Edition program during the spring and summer. You can sign up for the podcast or ask your own question for gardening help by going to the Gardentalk archive page.