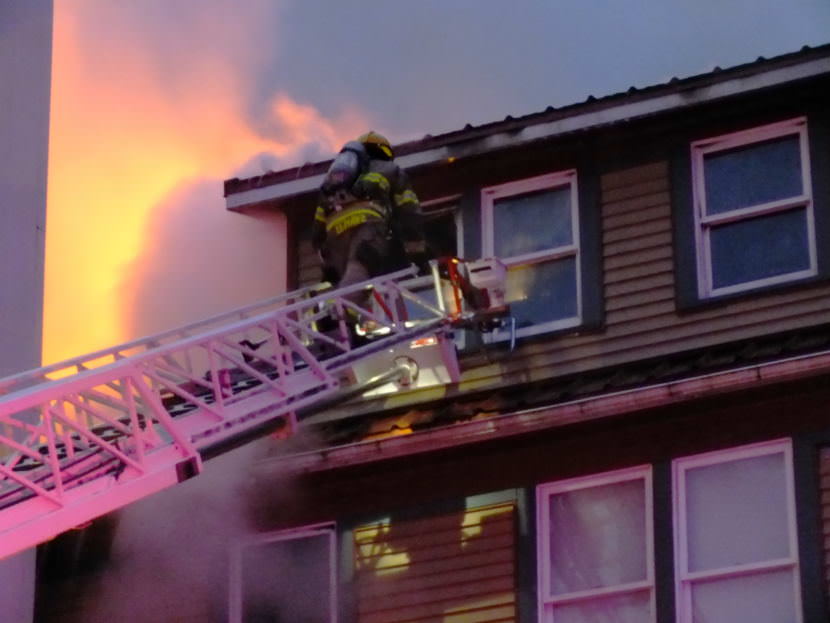 Updated | 2:46 p.m.
Juneau Police Department identified the two men who were pronounced dead Sunday after a downtown Juneau fire.
"Wilfrido" Luis Román Olivarría Mora, 34, and Adrian de Jesus Olivarría Mora, 21, were brothers and both were from Mexico.
Their family has been notified.
Original story | 1:53 p.m.
Fire investigators say they've determined where the fire started Sunday morning in the house on Seward Street, but not the cause.
At least not yet.
Fire Marshal Dan Jager said Monday they're still interviewing witnesses.
Two as-yet-unidentified men found in the house during the fire at 526 Seward Street are dead. Seven other people, including four firefighters, were injured. The firefighters were all released after being treated for smoke inhalation and exhaustion.
Jager said the house is a total loss with fire, smoke and water damage throughout. He said it looks like the fire started early Sunday morning near a second-floor balcony at the rear of the house. Most of the fire damage occurred on the second and third floors.
There was no apparent damage to the adjacent Terry Miller Legislative Office Building. But the office building's air intake is located near the burned house. Jager said smoke pulled into the office building's ventilation system set off the building's smoke alarm.
Jager asks for anyone with pictures or video of the fire's start to please pass them on to him.
He said firefighters were so busy with knocking down the fire and rescuing the house's occupants that they weren't able to get a good look at the fire's origin.
Editor's note: This story has been updated to include the names of the two men who died Sunday.