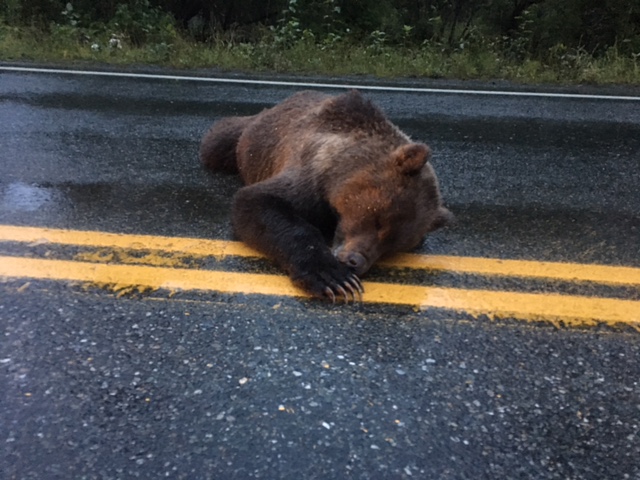 A brown bear was shot and killed near the Haines Highway last week.
Haines Wildlife Trooper Trent Chwialkowski said early on August 22, callers reported a dead bear in the middle of the highway near mile 17.
Chwialkowski located the bear. He says it was either shot near a creek and ran toward the road, or the incident happened near the highway where the animal was found.
The bear was approximately 3-and-a-half years old.
Chwialkowski says there was no evidence the bear was hit by a car before being shot.
Troopers are investigating the incident. Chwialkowski encourages anyone with information to contact his office at 766-2533. The Alaska Fish and Wildlife Safeguard accepts anonymous tips at 800-478-3377.
In July, a brown bear cub was struck and killed by a driver in Haines on Lutak Road.