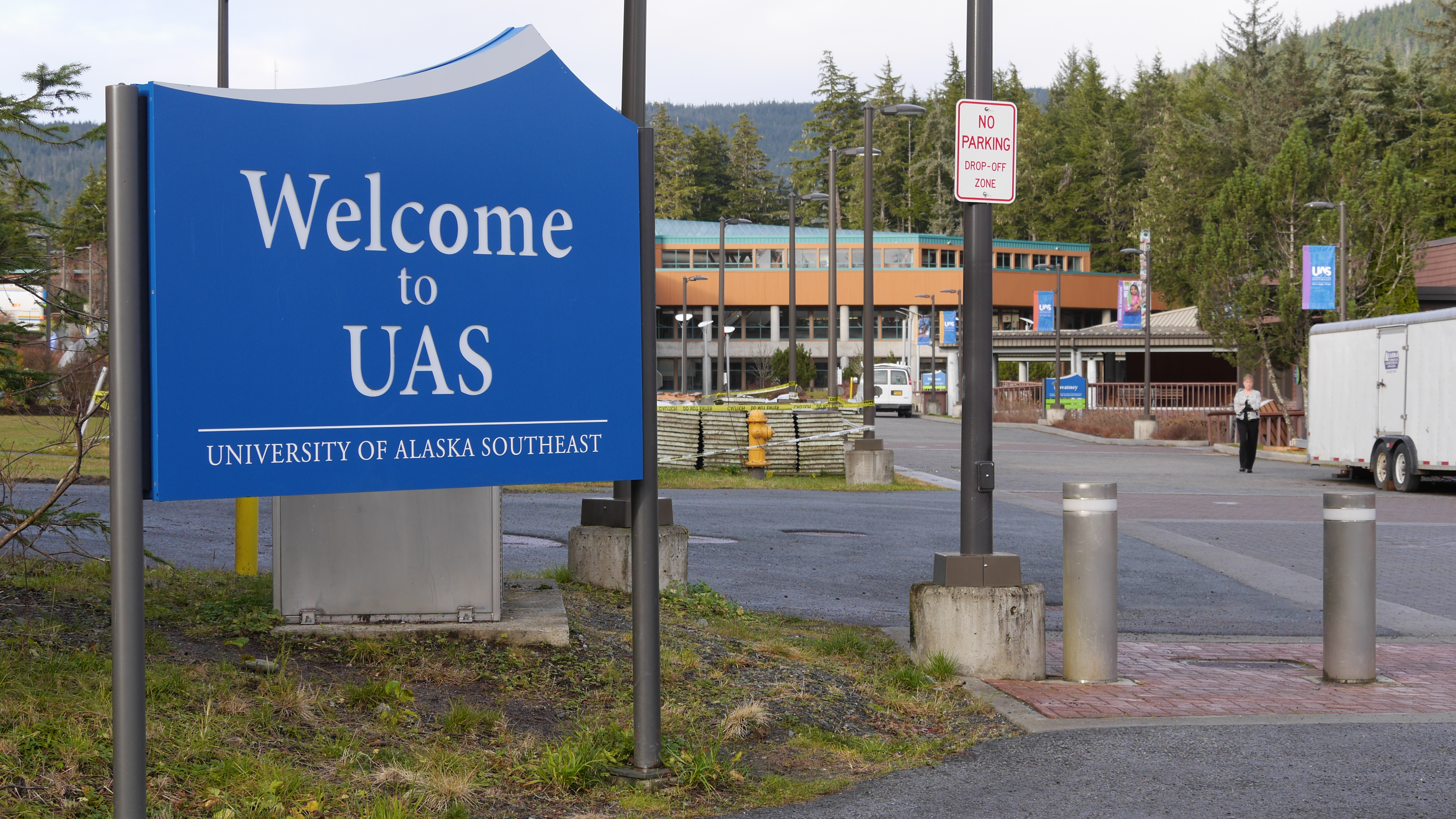 This fall, the University of Alaska Southeast is opening up some of its Alaska Native language and Northwest Coast arts classes to the community at-large at reduced rates.  
UAS Chancellor Rick Caulfield said with few fluent speakers left, there's an urgent need to create language learning opportunities.
"As a University I think we have an obligation certainly to provide the academic pathway for those who want to study the language and help create critical mass of more people who are speakers of the language or at least conversant in the language," Caulfield said.
Regular students will study alongside community members taking advantage of the non-credit option.
"Often we'll have individuals in the community, for example, who grew up understanding some Tlingit, the Tlingit language in their home, but have never had a chance to really study it," Caulfield said. "Often they can add a lot to the instruction because they bring what they knew from growing up into the classroom and that benefits the students who are doing it for academic credit as well."
Ishmael Hope (Ḵaagwáask') and Lance Twitchell (Du Aaní Kawdinook Xh'unei) will teach the evening Tlingit classes at beginning and intermediate levels.
Caulfield said the university also is working closely with Sealaska Heritage Institute to make Juneau and Southeast Alaska the center for Northwest Coast arts.
Abel Ryan is teaching Northwest Coast design classes. Lyle James (Xeetli.éesh) is teaching a drum-making course, in which students will work with pre-processed deer hide to create a wooden-framed drum.
Classes begin Monday. The reduced community rate is $75 per credit. Contact the UAS admissions office at 796-6100 or visit the campus One Stop to enroll.
More classes from UAS Artist in Residence Nicholas Galanin (Yéil Ya-Tseen) will be announced later this semester.