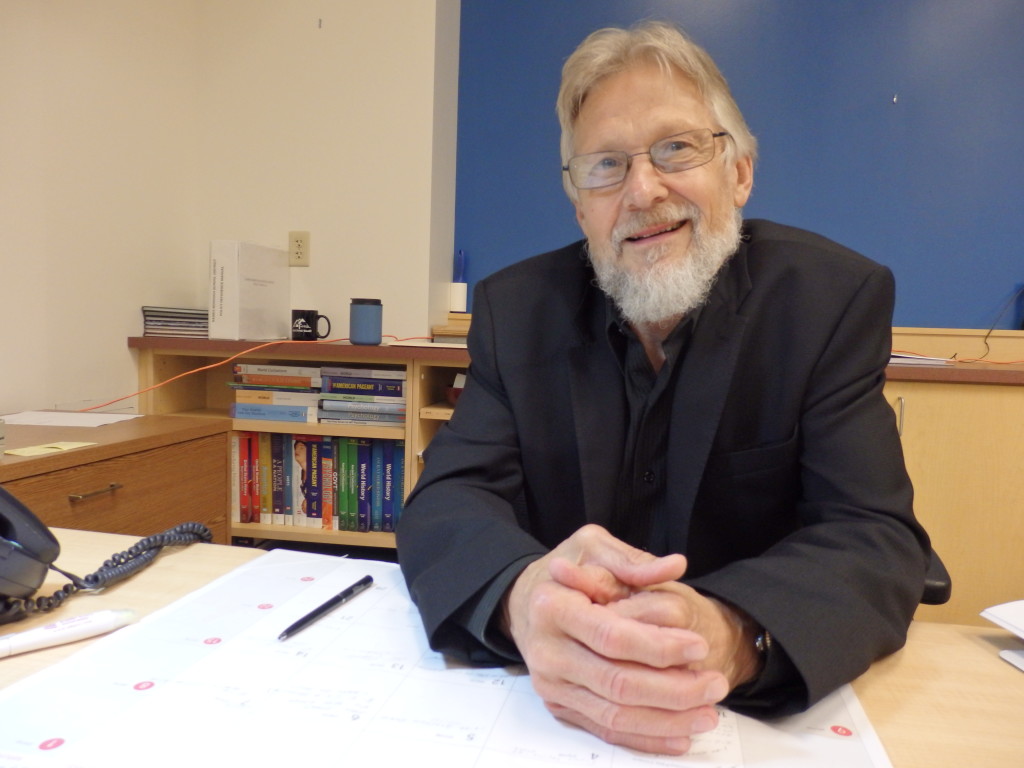 The Haines Borough School District has a new top administrator this year. But it's not Rich Carlson's first time in the district.
This is Carlson's second time filling in as interim superintendent at the Haines School.
He held the same position during the 2015-2016 school year.
Carlson said it feels like he never left.
"It feels comfortable, feels like home," Carlson said. "I like Haines and I like the people here."
Carlson has been working in education for more than 40 years. Much of that time was in Alaska. He spent 12 years as superintendent in Klawock before retiring.
Then, he was in Cordova for a year before his first stint in Haines.
Carlson was superintendent at the Haines School until the board hired Tony Habra at the start of the 2016 school year.
In July, the board ended Habra's contract after about a year because it was not satisfied with his work performance.
That's when Carlson got another call.
"I got a phone call from Jon Sedor, who is the attorney, asking if I'd be interested," Carlson said. "Frankly, I said, 'John I'm not looking for a job. But I did preface it with 'if there's something I can do, let me know.' And again, here I am."
Carlson's contract is for one year. It could end early if the board finds a full-time superintendent before that.
Carlson said part of his job this year is to help the board with the search for a permanent superintendent.
But that's not all he's focused on.
Carlson also wants to work on revising the strategic plan, and making sure the district is financially stable.
"The budget is always, in Alaska right now, is always a major hurdle," Carlson said. "While we're not in a financial dire straits, we're going to have to manage the budget carefully. Particularly looking at, not so much this year but trying to project what we're going to be looking at in 2019 and 2020."
The district is down a couple positions following budget cuts made at the end of last school year.
It's downsized by one administrator after assistant principal Cheryl Stickler's retirement.
"We've re-organized," Carlson said. "Consolidated some of the job responsibilities. I have one of the responsibilities in curriculum that the superintendent didn't have in the past. But I've got really, really good staff, they're really competent. And we'll make it work."
The transition into this school year should be smooth, Carlson said, since he already knows a lot of the staff.
"It takes three or four months to kind of get the lay of the land," Carlson said. "I do kind of feel like I kind of hit the ground running this time. Because I know them, I know they're strengths and weaknesses. I'm looking forward to that, because we've got some really talented people working in the school district."
Though he was starting to get used to retirement, Carlson said he's also happy to be back in school.
"After 44 years, it's just part of life," Carlson said. "It's just what I do. As silly as this sounds, I feel comfortable in schools. I feel comfortable in this kind of a position."
Haines' first day of school is Tuesday, August 22.