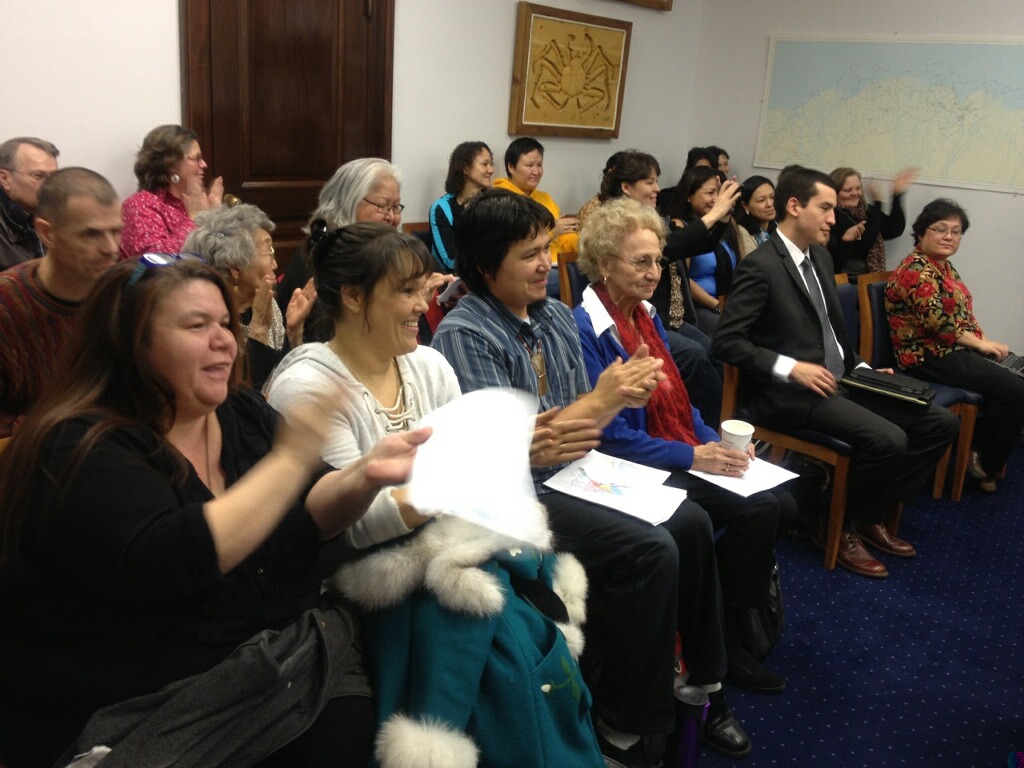 A federal humanities advocate and a Native nonprofit are teaming up to promote Native language education programs. They'll each contribute about $2 million to fund education programs within tribal communities aimed at revitalizing Native American languages.
Approximately 150 Native languages are spoken in the United States. Twenty distinct languages alone are in Alaska.
Lawrence Kaplan, a linguistics professor in Fairbanks, said Alaska Natives "care enormously" about their language and culture.
"The languages are very important to the groups because it's just part of their culture," he said. "It's part of what makes them unique."
Kaplan also directs the Alaska Native Language Center. He said Native languages are endangered. That is why the National Endowment for the Humanities teamed up with Longmont, Colorado-based First Nations Development Institute to fund Native language education.
Kaplan said Tlingit and Central Yup'ik would be good candidates for grant funding.
"The languages that would benefit the most would be the ones where there's an active group of people working already," he said.
First Nations is a national nonprofit that focuses on economic development throughout Indian Country. President and CEO Michael Roberts said that includes Natives in Alaska and Hawaii. But competition for language program funding could be intense.
"We are going to open really wide, nationwide, asking for folks to come in and get into a highly competitive process," he said. "There's an over-subscription of applicants to dollars available."
Roberts is Tlingit and grew up in Ketchikan. He said that First Nations will be looking at programs to meet a certain criteria.
"From our perspective, those are probably the highest likelihood of the kind of things that we'd invest in: either immersion programs that are working or folks who have done a lot of a work on language retention and restoration who are kind of maybe in that pre-immersion stage."
An advisory committee will be formed, and then tribes will be contacted to submit proposals.
A spokeswoman for the National Endowment for the Humanities said about 15 programs would be funded per year.