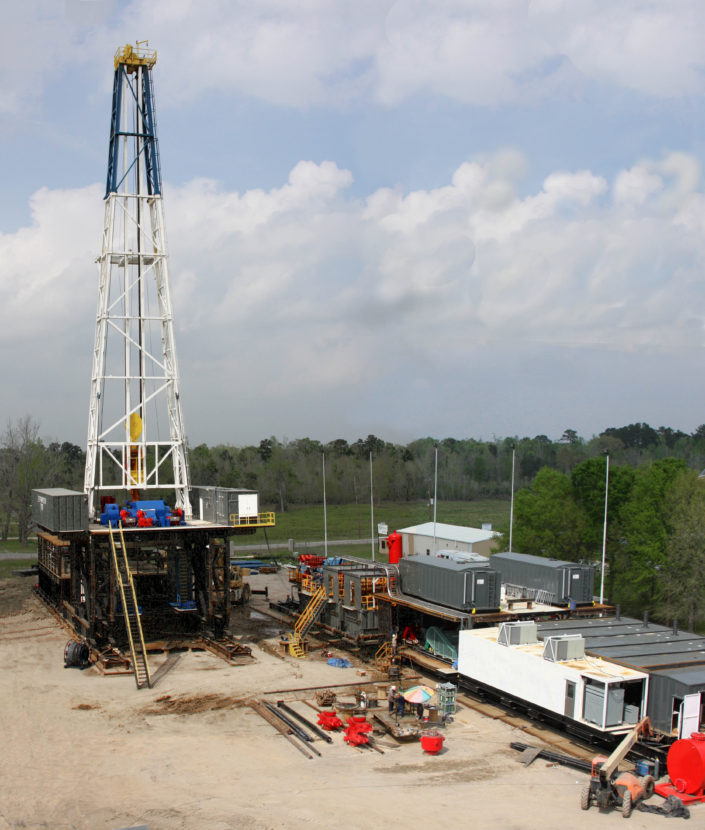 Last week, BlueCrest Energy Inc. announced that it is going to pause its drilling operation in Cook Inlet. The company blamed Alaska's controversial cashable tax credit program, saying the state still owes them nearly $100 million. Without that money, BlueCrest said it cannot afford to keep drilling.
Alaska has a nearly $1 billion bill hanging over its head. The tab comes from a program that the state used to entice smaller, independent companies to explore new fields and, hopefully, develop them into producing oil and gas.
But when oil prices crashed, first the governor, then the legislature said that the state could no longer afford the program. And so in this year's marathon budget negotiations, it got cut.
Companies waiting to get reimbursed for cash credits they'd already earned — they're going to be waiting for awhile.
"The state's reluctance, failure, to confront the hundreds of millions of dollars it owes, I think it has done more to freeze investment by the smaller companies in Alaska than any debate over the actual tax rate itself," said Kenai Peninsula Borough Chief of Staff Larry Persily, a longtime oil and gas analyst.
Now as lawmakers struggle to balance the budget, Persily said the state has left a "Dear John" letter of sorts to its small and independent companies.
"Gee, I'm sorry we can't pay you," Persily said. "I understand you can't keep working if you don't get paid. Hopefully we can figure this out soon. Let's keep in touch."
In response companies have one-by-one announced that work has to slow.
First, Caelus Energy, an independent North Slope operator, cut about a quarter of its workforce in 2016.  Then, the company announced that it wouldn't drill an appraisal well at a potentially massive new find at Smith Bay.
Cook Inlet Energy also delayed drilling a well in West Cook Inlet in 2017. The company said it wouldn't make the investment citing uncertainty with the state's tax credit system.
BlueCrest is the latest of these smaller companies to fall victim to the now-defunct cashable credit program. It announced on August 1 that it couldn't afford to keep drilling on the Kenai Peninsula and that it would be laying off about 150 people.
The Texas-based company has been developing the Cosmopolitan field in Cook Inlet since 2012.
Its founder and CEO Benjamin "Benji" Johnson said he chose to do business in Alaska in part because the state's tax regime was friendly and offered an irresistible lure for the risk of exploration and development — cash.
"Now what those credits were was basically a co-investment with the independent companies," Johnson said.
And with the state as an investment partner of sorts, Johnson said BlueCrest calculated that it could spend about $525 million to develop the Cosmopolitan Unit, drill several wells and produce thousands of barrels of oil a day.
He said the company expected $125 million in cash rebates from the state and raised the other $400 million it needed. Then, it spent that money.
But now, Johnson said the state's paid back just $27 million and owes the company another $75 million.
And so far, state records show the company is only producing about 200 barrels of oil a day: not nearly enough to cover its operating costs, much less pay for new drilling.
Johnson says they have two more wells to bring online; those should start producing in September. But after that?
"We can't continue spending the enormous amounts to drill new wells right now," Johnson said.
He said the company is actively seeking out investors to raise the money it needs to keep drilling.
But while it searches, the slowdown is resonating in other parts of the economy.
 Jimmy Doyle, Vice President of Weaver Brothers Inc., said BlueCrest's decision to stop drilling is a kick to the already struggling oil and gas economy on the Kenai Peninsula.
When business is booming, the company's cornflower blue rigs haul everything from oilfield construction equipment to petroleum products to asphalt throughout the Interior and Southcentral Alaska.
But when oil prices fell and the economy contracted, Weaver had to let a few people go to help cope with the loss of business.
He said, it still hasn't fully recovered.
"Not to as busy as we were from, you know, 2012 – 2014 as far as having the amount of manpower dedicated to that piece of the business, we haven't recovered," he said.
And the layoffs will have a ripple effect.
"One company hires 2 or 3 or 4 or 5 or 10 or 20 or 30 people and then that causes other businesses to hire people to supply them. So the trickle-down effect is huge and especially at a time when, because of the oil prices, other companies are already pulling in their horns a little bit," Doyle said.
He understands the argument that the state can't afford to pay subsidies to oil companies like it did in the past. But, he doesn't think that program or others like it are going to substantially change the state's economy.
He said that all depends on the price of oil.