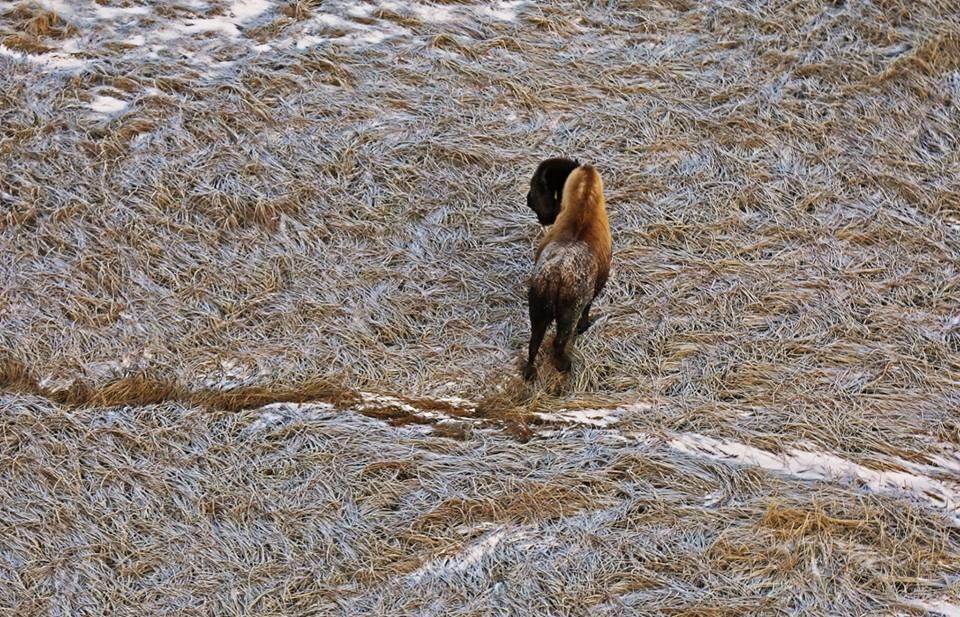 After over 20 years of hard work, a dogged crew of wildlife managers has successfully reintroduced wood bison to the tundra of Southwest Alaska.
Now, they've received an award for it.
This week, the state Fish and Game department announced that the Wood Bison Reintroduction Team received a special achievement award for its work from the Western Association of Fish and Wildlife Agencies.
Wood bison disappeared from Alaska over 100 years ago, and the cause of their extinction is still unknown.
Division of Wildlife Conservation Director Bruce Dale said that the human population's impact on the environment may have had something to do with it.
In their efforts to re-introduce the species to the tundra's ecosystem, the Bison Team imported Canadian wood bison to Alaska and a herd of the animals was raised at the non-profit Wildlife Conservation Center near Anchorage.
In 2015, the team was ready. The team weathered avalanches, wildfires and plenty of bureaucratic red tape before transporting 100 of the wood bison to Shageluk by plane.
"I'm not gonna say that they enjoyed it," Dale said with a laugh, when asked whether the bison were particularly good flyers. "But they survived, and I can tell you that as a biologist that was a big concern."
The Bison Team confronted another challenge earlier this year as the animals continued to explore their range, and a hunter poached one of the more adventurous bison all the way out at the coast, near Quinhagak.
But Dale says that the incident didn't damage the project.
"The way it was handled sort of solidified acceptance on the part of folks that live out there," he said. "That this is a species we can manage, and the trials and tribulations are gonna be worth it."
Dale said that local Native corporations played a pivotal role in the bison reintroduction effort.
As the bison herd matures and becomes healthy enough to hunt, non-local hunters will have to pay a fee to kill them.
That money will go directly to scholarships for students from participating Native communities, Dale said.