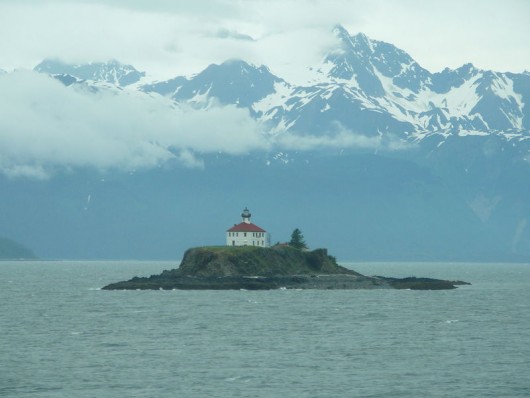 A private plane crashed in November 2015 near Eldred Rock in the Lynn Canal, injuring four Haines residents, who swam to shore to save themselves.
An investigation into the incident is now complete, but it's still unclear why the plane went down.
It's been more than a year-and-a-half since pilot Mike Mackowiak's plane crashed into the cold waters of the Lynn Canal injuring him and three passengers.
Still, the National Transportation Safety Board doesn't know exactly what happened.
A final report from the group determined the probable cause to be a loss of engine power due to fuel exhaustion. It also cites the pilot's decision to continue the flight after seeing his fuel gauges were close to zero.
In November 2015, Haines resident Mackowiak, his wife Martha, their son Nik and friend Victoria Hansen left Juneau in a Cessna 180 bound for Haines.
But the plane didn't reach its destination. According to the NTSB investigation, the aircraft descended into the Lynn Canal about 23 miles Southeast of Haines.
Mackowiak told the NTSB he noticed both of the plane's fuel gauges were reading zero part way into the flight.
He told the safety board he had left Juneau with sufficient fuel to complete the trip. Mackowiak believed an electrical malfunction was causing the gauges to show an inaccurate reading.
He said the engine continued to run normally, so he chose to continue to Haines. He also told the NTSB he never smelled fuel inside the plane.
Soon after, the plane's engine lost all power and Mackowiak was unable to restart it. He told the NTSB he couldn't find a safe place to land on the beach, so he decided to ditch the plane in the water.
Everyone on board was able to get out and swim to shore where they were later rescued.
They all survived, but suffered hypothermia. Martha Mackowiak suffered the most severe injury and spent a couple weeks in a Seattle hospital.
She spoke with KHNS about the crash after her recovery at the end of 2015.
"I was swimming mostly on my back and I kept turning around to see how much farther I had to go," Mackowiak said. "There was bigger swell than I expected and that kept washing over me. That whole time I was praying 'Lord, I'm not ready to die. Not yet. Please.'"
The NTSB could not determine why the fuel exhaustion and subsequent loss of engine power occurred. The final report said it's likely the fuel system was compromised. But, that could not be confirmed.
The plane sunk into the water and has not been recovered.
The safety board says if it is ever found, there will be further investigation.