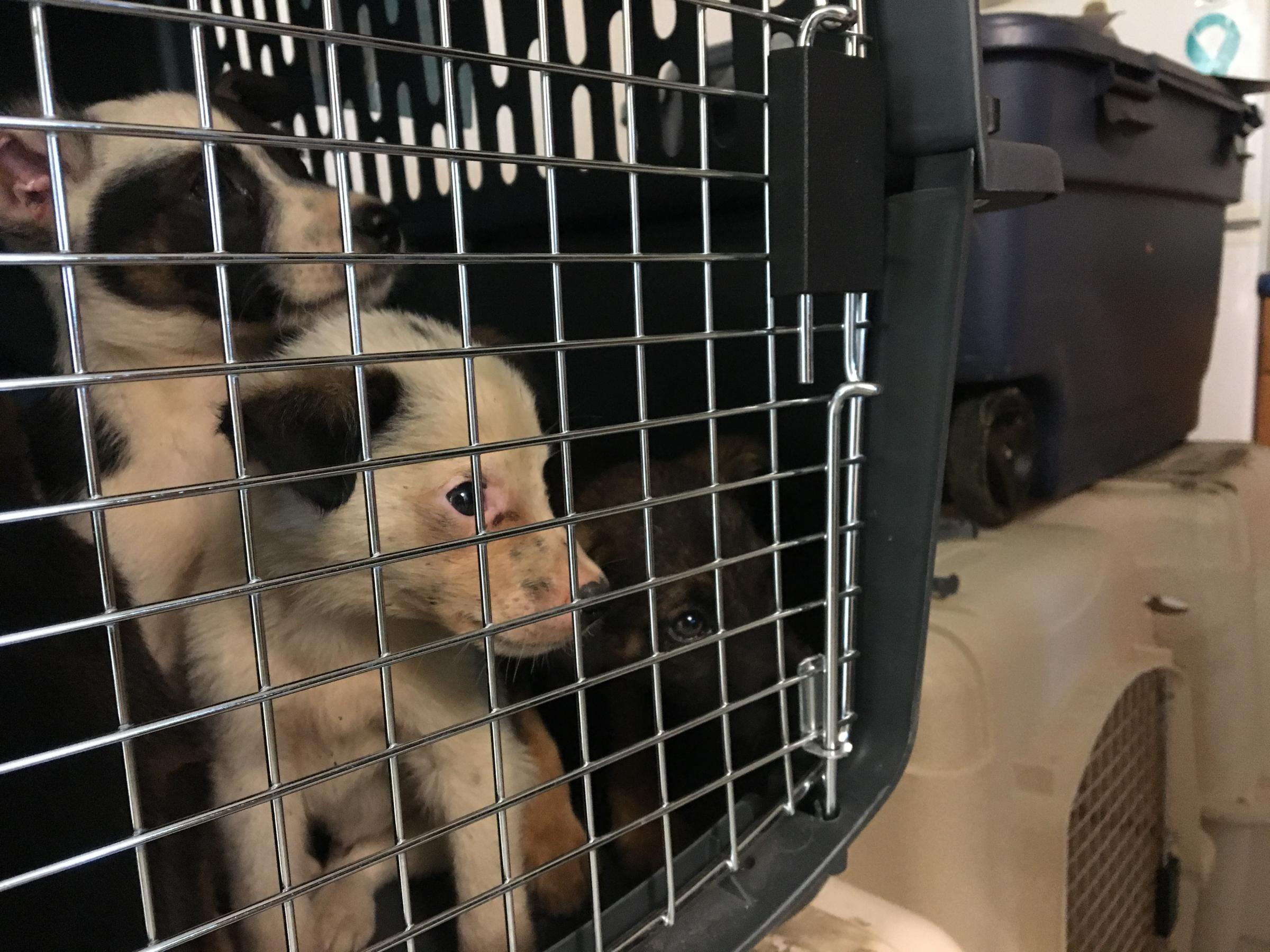 Seven small, dusty puppies are scrambling after Brian Nicolai, as he walks slowly down the road on a hot morning in Kwethluk.
"I called them and they just followed," he said with a shrug.
They were headed to the Kwethluk fire station, where three vets working with the non-profit Alaska Native Rural Veterinary planned to spay and neuter as many dogs as they could in the next eight hours.
It's not easy to care for dogs in the Yukon-Kuskokwim Delta.
There aren't any regular veterinary services, so many villagers wrangle strays and treat their pets' illnesses themselves.
Last week, ANRV flew a team into Kwethluk, which is about 10 miles east of Bethel, to treat as many dogs as they could.
Inside, the fire station smelled like dust, soap, and urine. the station was already crowded at 11 a.m.
Brian and his seven puppies joined a man in a Superman tank top, who was trying to get an ecstatic black dog to stop licking him.
A white-haired woman with red cat-eyed glasses was sitting cross-legged on the floor by the radiator, filling out forms with one hand and petting her dog with the other.
"It's her first vet's visit!" she said, adding that she thought her dog might be nervous.
Two veterinary students and a small crew of volunteers flew in with the vets the day before.
"We were sterilizing tools all night," said Claire Greibenow, who is a veterinarian-in-training, studying with a collaborative program at the University of Alaska Fairbanks. "Then we got up at about 7 a.m., and then had a couple people beat us here."
The vets had set up something of a surgical assembly line in a back room.
One vet operated on a dog on the table, while eight more dogs were sleeping off their anesthetic on blankets nearby.
It's not an ideal operating environment, Claire said, but at least it was private.
In one of the last villages they visited, about a half-dozen children snuck in and avidly watched all the surgeries.
The vets worked quickly. In each of the past villages they had worked in, the power went out at least once.
"When you have a dog on the table and the power goes out, you can't give it oxygen anymore," Greibenow said. "You kind of have to get him closed up as fast as possible."
Importing this kind of veterinary care to rural Alaska is difficult, but ANRV says that having no such services takes a toll on villages.
Villages end up with too many dogs and not enough people to care for them.
Stray dogs occasionally form packs and can pose a serious public health risk.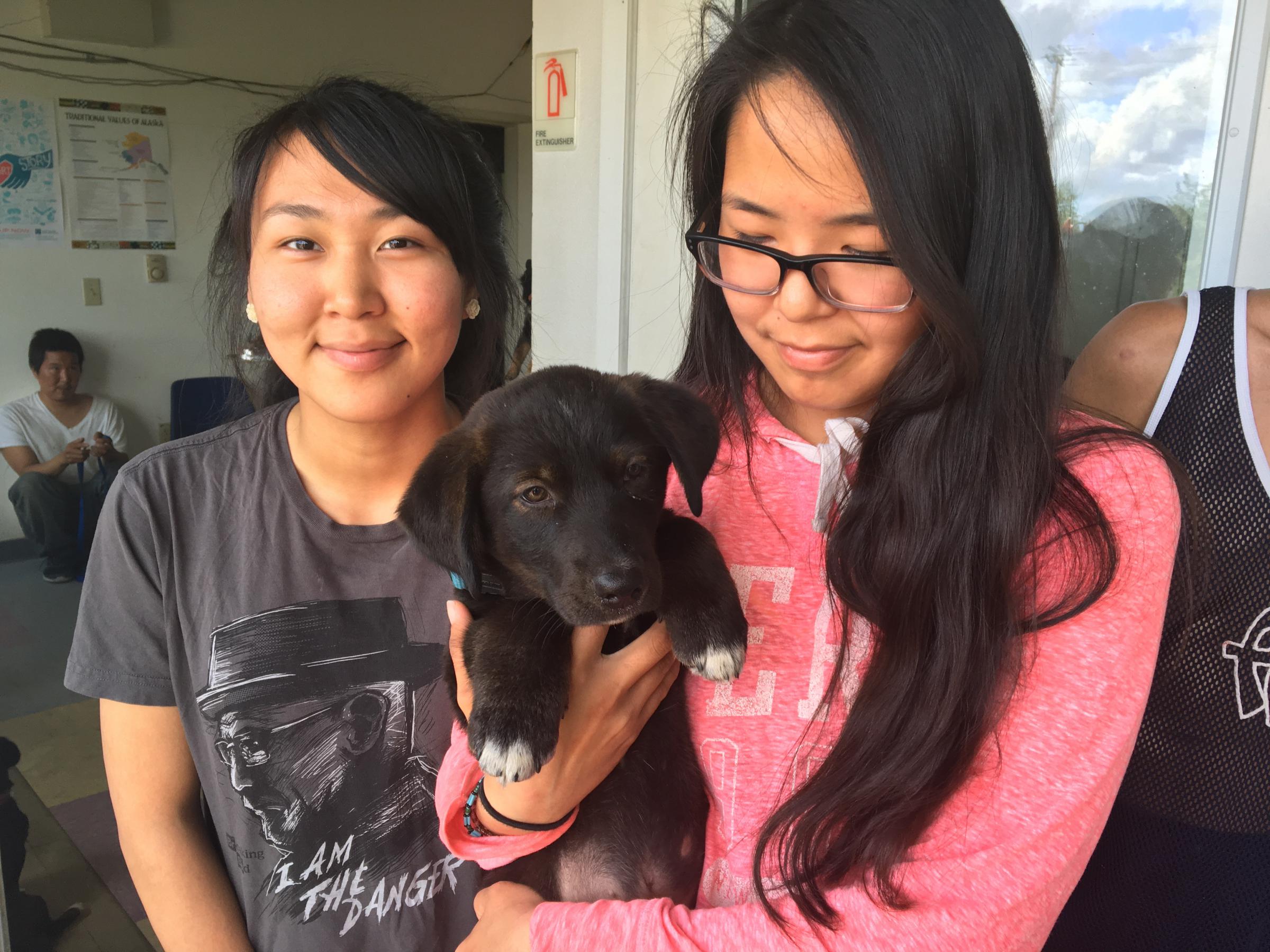 According to the Yukon-Kuskokwim Health Corporation, dogs in the region have bitten over 800 children in the past 10 years.
Unvaccinated dogs can also carry rabies or parasites, which can be transmitted to people.
Some villages resort to shooting strays to keep the population under control.
"The problems we do have in rural Alaska are 100 percent because of lack of services," said ANRV director Angie Fitch.
Fitch said that financing ANRV's trips can be challenging.
Airfare can get expensive, and the group travels with 800 pounds of equipment. ANRV gets support through a series of partnerships, including Pets 4 Life, a program run by the Humane Society of the United States.
By 2 p.m., the vets in the back room of the fire station had performed dozens of surgeries. Then the power went out.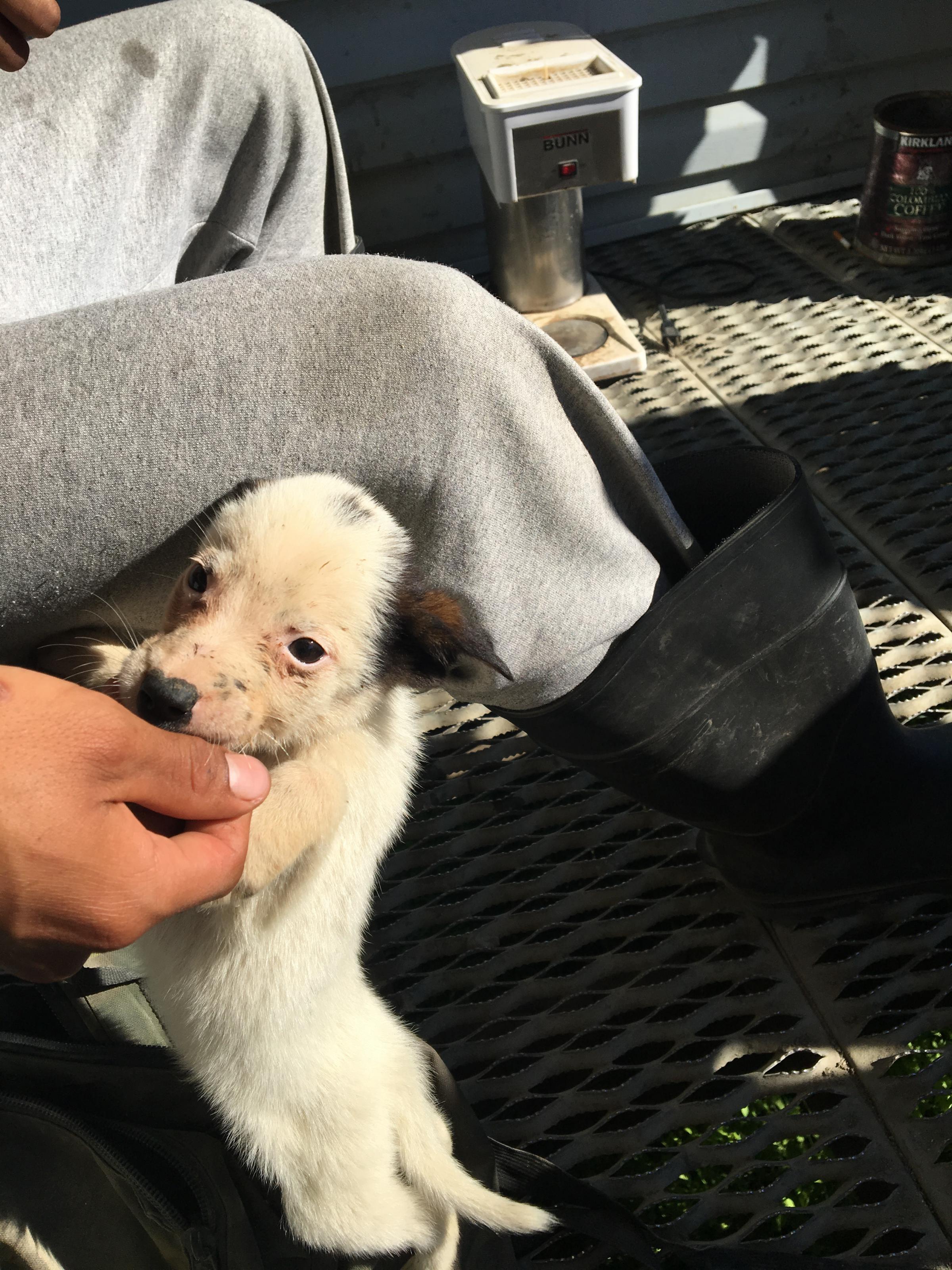 Plenty of Kwethluk residents were still waiting.
A gap-toothed girl played patiently with her golden retriever puppy on the porch.
A man in a camouflage jacket pulled aside a volunteer and asked if there was time for him to boat to his fish camp.
It's an hour away, he said, but he thought his eight dogs might have worms and wanted to bring them in for treatment.
The vets couldn't perform any more surgeries until the power came back on. Eventually, they started to send people home.
ANRV spayed or neutered 47 dogs in Kwethluk last week.
The group plans to visit Kwethluk, Napaskiak and Napakiak three times this year to provide follow up appointments and more comprehensive services.
The dog owners they turned away were invited to come back for treatment in a few months.
As for Brian's puppies, they were a little too young to be spayed or neutered, but the vets gave them parvo shots and forced them to eat their deworming medicine.
Soon, they were eagerly chasing Brian home.