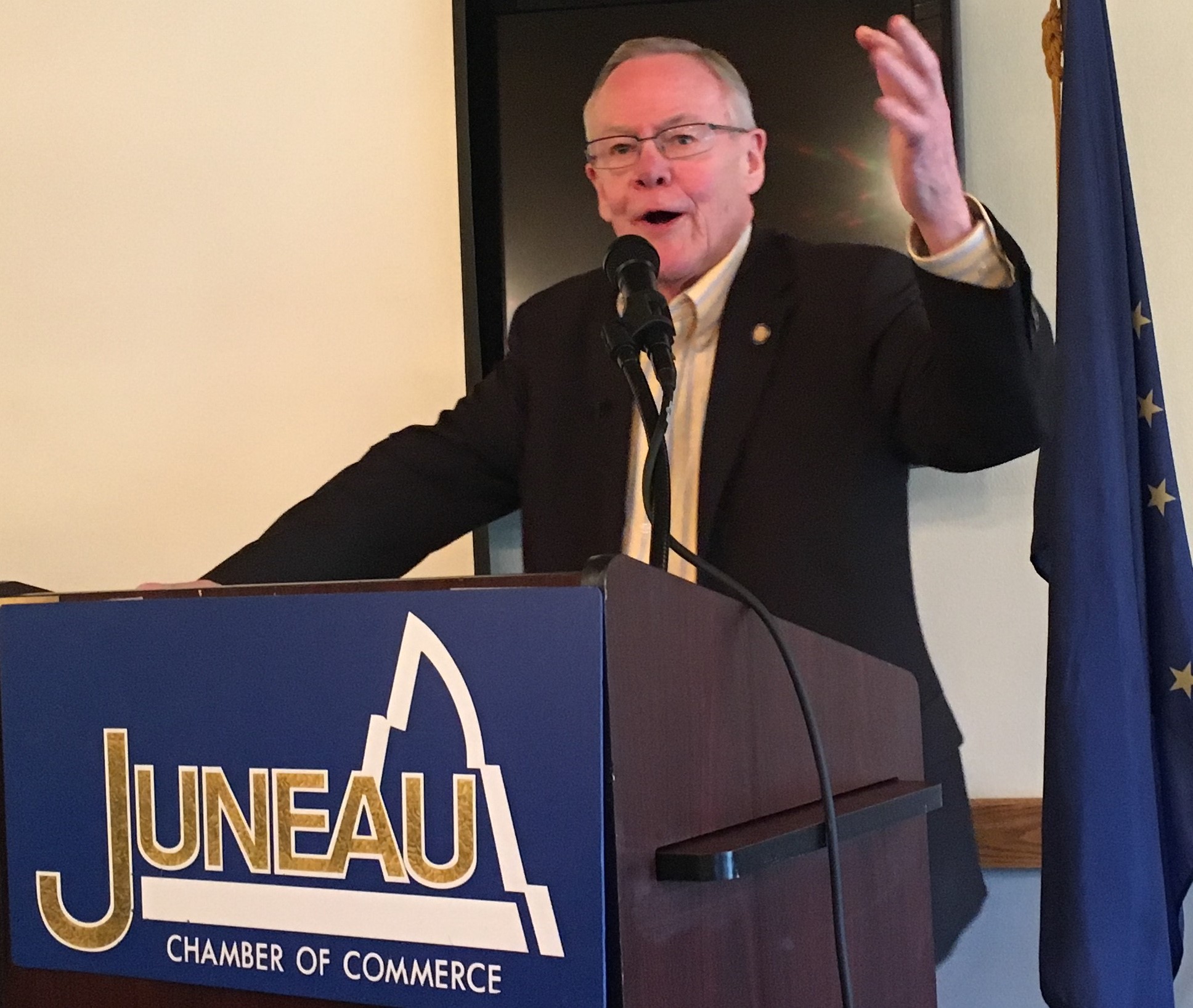 State Sen. Dennis Egan said the Legislature should have passed a bill revising last year's criminal justice overhaul.
Senate Bill 54 would have increased jail times for some offenses. The Senate passed the bill by a wide margin.
"Senate Bill 54 passed the Senate on a vote of 19 to 1," said Egan, a Juneau Democrat. "It's now being held up in the House of Representatives. I think that should have gone immediately, but it's being held up in a committee. So, we'll bring it up in the second session."
Egan made the remarks about this year's regular legislative session and three special sessions Thursday to the Juneau Chamber of Commerce.
The criminal justice bill became stuck in the House State Affairs Committee. Two other committees – judiciary and finance – also were scheduled to discuss the legislation.
People who support the bill have said the Legislature went too far last year in reducing penalties. Critics of the bill have said it's too soon to know what changes are needed in response to last year's law.
Egan said there are other bills he'd like to see the Legislature pass. He wants the state to reintroduce an income tax, which he said would provide balance, along with a reduction to Permanent Fund dividends.
"We didn't make government stable, and that really, really concerns me," Egan said. "We can stop the slashing of state jobs."
Egan said the Legislature could address a new source of state revenue during a fourth special session. He said he expects it to happen after the Alaska Federation of Natives annual convention ends in late October.
Egan also defended the Juneau Access Project, a road that would extend north of the city. He said road supporters worked to keep one half the funding for the project.
The capital budget the Legislature passed last week shifts some of the money to other Lynn Canal area projects. But Egan said he's disappointed that other road money was shifted to build a school in Kivalina in Northwest Arctic Borough.
"We had promises the money would remain in District Q," he said. "It didn't happen. We had school construction at a location 1,066 miles from us."
The school funding follows up on a 2011 settlement of the Kasayulie lawsuit that required the state to provide money for schools in some remote villages.