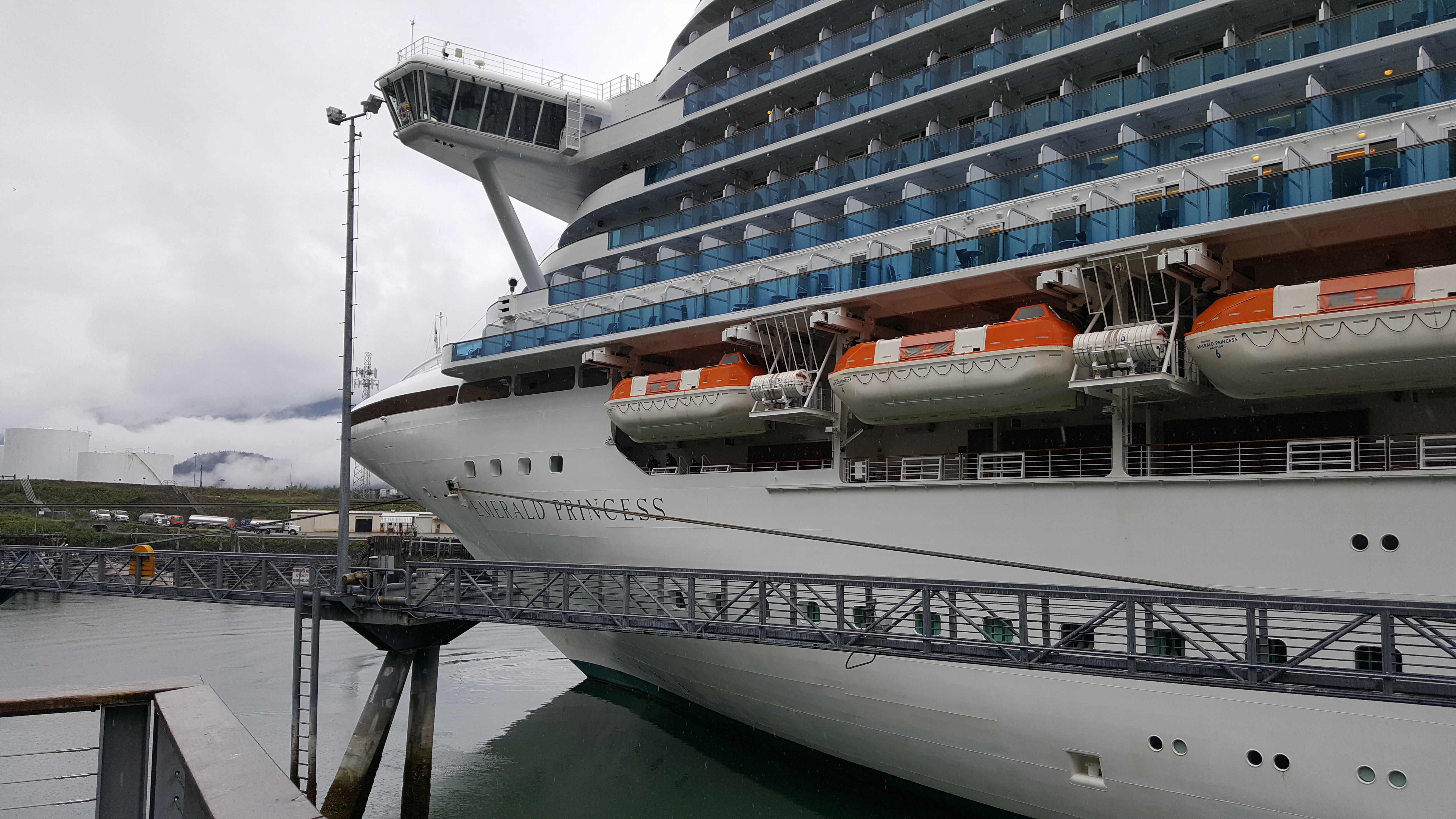 Update | 9:09 a.m. Thursday
The U.S. Attorney's Office is expected to announce federal murder charges against a suspect in the death of a 39-year-old woman aboard a cruise ship.
According to a news release from the U.S. Attorney's Office, a joint news conference will include representatives from the U.S. Attorney, Federal Bureau of Investigation and the U.S. Coast Guard.
The news conference is scheduled for 11 a.m. today at the U.S. Attorney's Office Conference Room in the James M. Fitzgerald U.S. Courthouse & Federal Building.
— Tripp J Crouse, KTOO
Original story | 10:30 a.m. Wednesday
'Suspicious death' reported on cruise ship in Southeast Alaska
Investigators were headed to Juneau early Wednesday after a "suspicious death" occurred on a cruise ship, according to the FBI Anchorage division.
Staci Feger-Pellessier, an FBI spokeswoman, said the death happened aboard a Princess Cruises liner.
Princess Cruises said in a statement Wednesday there was a "domestic dispute" aboard the Emerald Princess around 9 p.m. Tuesday, "resulting in the death of a 39-year-old female guest from Utah."
Negin Kamali, Princess Cruises' director of public relations, said in an email that the ship docked in Juneau at 7:55 a.m. Wednesday. She said the dispute occurred in U.S. waters.
"Since the incident, our fleet security team has been coordinating with the FBI and other local authorities," the cruise line said. "They will be embarking the ship when it arrives in Juneau this morning."
The statement did not include the name of the victim or any additional information on the dispute.
It said the Emerald Princess left Seattle on Sunday for a seven-day round-trip cruise to Alaska
Feger-Pellessier of the FBI said she did not have additional information early Wednesday.
Editor's note: This story has been republished with permission from the Alaska Dispatch News.
— Tegan Hanlon, Alaska Dispatch News