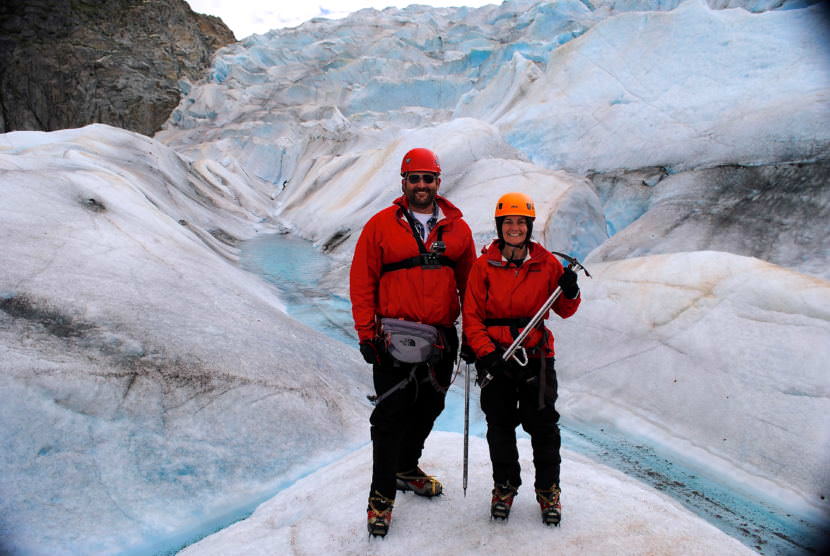 In October 1990, Shawn Hipsh, a fifth-grade kid from Lewisville, Texas, bought a classified ad in the Juneau Empire asking for someone to send him info about Alaska for a class project.
Darla Orbistondo responded to the ad, sparking a 27-year friendship.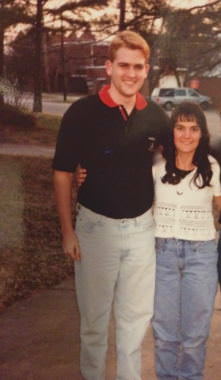 The penpals reunited this month in Juneau and reminisced.
Darla's first letter to Shawn began like this:
"Shawn, saw your letter in our paper and thought since I was home being a housewife and mother I would answer your request. I hope these things are some help. Thought you would enjoy seeing our local paper, maybe you can compare things in Juneau to Lewisville."
"I just started gathering all this stuff from Juneau," Darla said. "I mailed it off to him and of course I had my address in the letter if he wanted to respond back. He was only in fifth grade so that's how it all started … Eighth grade, and prom, and graduation. … Pretty much seen his whole life for almost 27 years."
Shawn lives in Memphis, Tennessee, now.
"We used snail mail for the first number of years and switched over to email and Facebook," Shawn said.
They met up years later in Tulsa when Darla was passing through.
"Been trying to get up to Alaska the entire time, and finally was able to make it happen 27 years later," Shawn said.
Snail mail, Shawn said, is "the original form of social networking."
"With text and stuff you lose a lot of the emotion and the thought. When you're writing a letter you're sitting there and you put your thoughts on paper and actually have time to think about it. … But having someone out there, that cares about you, that doesn't really know you is kind of cool."
Darla still gets choked up remembering some of the old correspondence.
"I think the hardest thing for me was when he went off to Kuwait, and seeing him over there with his uniform on and the guns," she said. "He turned into my own boy, so that was the hard part."
Before Shawn made the trip up, Darla did send another snail mail letter.
"I just had to do this, wow 27 years ago this happened, a friendship. What an amazing journey we have been on. I can't wait to see you guys in Alaska. I get goosebumps just thinking about it.

"P.S. – this is how it all started, a boy's fifth-grade school project."
Darla said the friendship is priceless. For his visit, she's been playing tour guide for Shawn around the region.
Thanks to Marian Call for the use of an instrumental version of "Highway Five" in the radio version of this story.