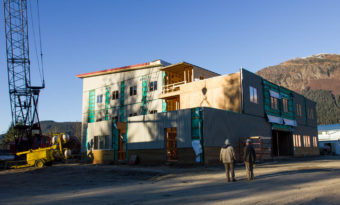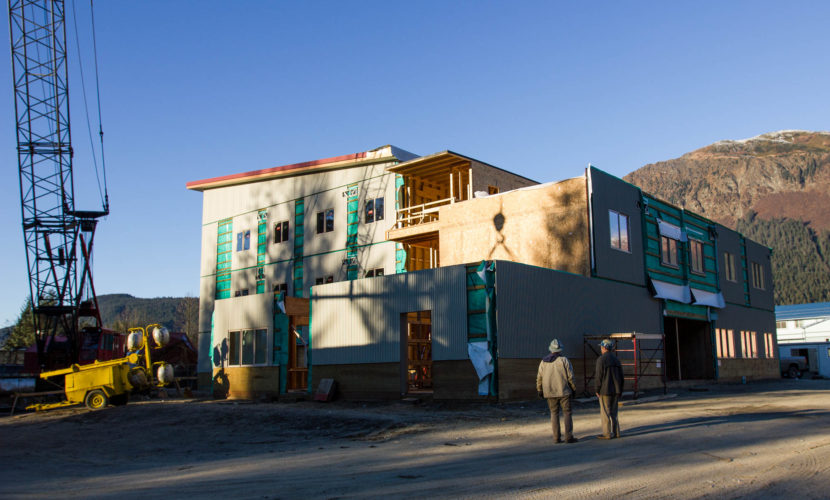 The opening date for the Juneau's Housing First project has been pushed back again.
Originally slated to open in early summer, the complex of 32 efficiency apartments and a downstairs clinic is now scheduled to open in mid-September. Its goal is to provide 32 homeless people with permanent housing with access to on-site medical care.
Housing First's project manager Mariya Lovishchuk explained the delay was over finishing the Lemon Creek facility's parking lot.
"It's a paving issue," she said Friday. "We just have to have enough time to finish paving the parking lot. That's the last remaining item – is the parking lot paving."
The $8.2 million project has received funding from a number of sources including about $2.7 million from the City and Borough of Juneau. Lovishchuk said national studies show that providing subsidized housing is worth it to communities in the long run.
"Projects like this do end up saving money in emergency service utilization," Lovishchuk said, "and they also really improve the quality of life in the community for both the tenants of the facilities as well as for the general public."
The housing project also has a new name: Alder Manor. A total of 32 homeless residents are being selected for accommodation based on a vulnerability survey – those chronically homeless and most likely to literally die in the streets.
The first eight residents are expected to move in on Sept. 15.