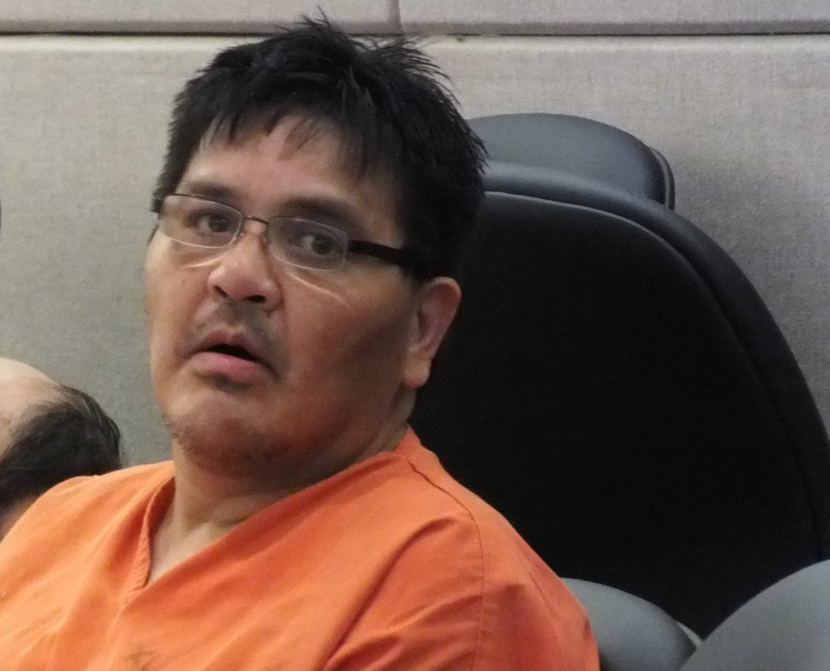 A Juneau man arrested for the deadly assault of another man at the Downtown Transit Center remains held in custody.
His bail has been set at $500,000 cash.
David V. Evenson, 51, was arrested Friday on charges of manslaughter, criminally negligent homicide and second-degree murder with extreme indifference to human life.
Evenson is accused of kicking Aaron G. Monette, 56, in the head June 30 at the bus terminal. Monette was eventually medevaced to Harborview Medical Center in Seattle, where he died on July 4.
Evenson appeared Monday in Juneau District Court in a hearing that was a continuation of a first felony appearance on Friday following his arrest.
Evenson's next appearance in court is a preliminary hearing scheduled for Wednesday unless a grand jury returns with an indictment against him.
Then, his case will be elevated to Juneau Superior Court.