The Alaska Center for Energy and Power is reaching out to inventors and entrepreneurs to help find ways to reduce the high cost of generating electricity in remote communities around the state, located far off the grid. Officials with the University of Alaska Fairbanks-based center hope those solutions will come with proposals they're soliciting for its second annual Microgrid Technology Competition.
"They do have to demonstrate that there is a benefit – as in, it'll actually reduce the cost of power, if it works, or increase the stability and reliability of the grid," says Marc Mueller-Stoffels, a research assistant professor who's heading up the project. He says the competition is focused on reducing the cost of electricity distributed in small, isolated communities through so-called microgrids.
"Eligible is anyone that has a product that is clearly of use in a microgrid," he said, "from developing a new grid, adding renewables or better diesels or energy storage."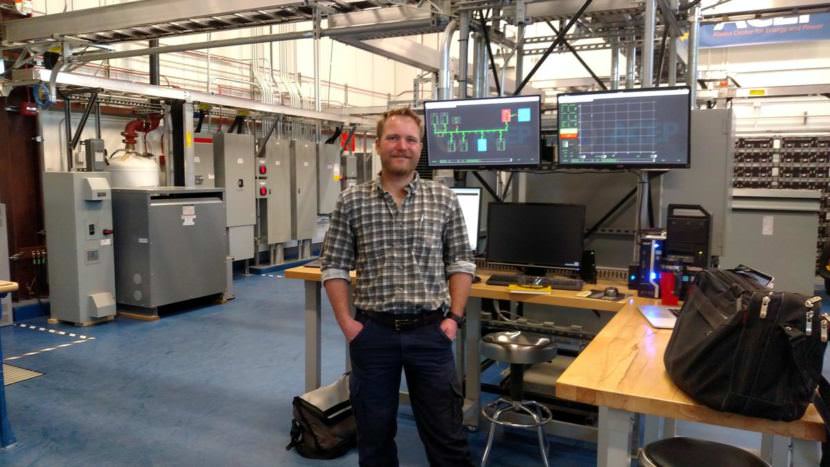 Mueller-Stoffels says the proposals must include a business plan that will among other things outline how the technologies could be commercialized. That is, leveraging the technology's value to generate revenue – standard practice among the high-tech startups that he expects will be submitting proposals.
"This is not necessarily geared toward the guy in a garage," he said, "but more to companies that have the money to move forward on the commercialization trajectory."
A panel of experts will evaluate the proposals and select winners later this year. The prizes will come in the form of research and development time in the center's Power Systems Integration Lab. Mueller-Stoffels, who directs the lab, says the center is offering a total of $308,000 worth of staff and facility time in the high-tech R&D test bed, located on the UAF campus.
"The grand prize is to get to come and have your equipment hooked up to this lab and see how it performs," he said in an interview earlier this week.
The competition is being coordinated through the Alaska Center for Microgrid Technologies Commercialization, which UAF established last year with a federal grant, and is augmented this year with funding from the Office of Naval Research.
UAF is collaborating on the project with the University of Alaska Anchorage's Business Enterprise Institute, Center for Economic Development and Small Business Development Center.
Editor's note: This Changing Arctic episode is the last of the weekly reports KUAC has been producing for the past two years to coincide with the U.S. chairmanship of the Arctic Council. KUAC will continue to cover the changes under way in this increasingly important region with reports in our weekday newscasts.