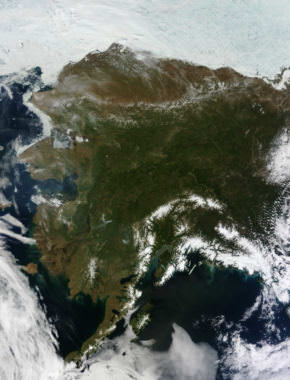 A slim majority of the Juneau Assembly voted Monday to join other U.S. cities in endorsing the Paris agreement to combat climate change.
Dick Farnell of 350 Juneau was one of five citizens who spoke up to implore Juneau's elected officials to back the global movement to reduce carbon emissions as envisioned by the U.N. accord.
"How many countries signed the Paris climate accord in 2015? I lost track when I tried to add them up," Farnell said. "So I had to remember that there were only two countries that did not sign: Nicaragua, who thought it was not stringent enough, and Syria who happens to be distracted with other issues."
That led Assemblywoman Maria Gladziszewski to make a motion that Juneau pledge to create a clean energy economy and adopt and honor the Paris agreement to reduce carbon emissions.
Assembly members Gladziszewski, Jesse Kiehl, Loren Jones, Norton Gregory and Beth Weldon voted in support of the Paris climate pact.
Mayor Ken Koelsch, Debbie White and Mary Becker opposed it. Deputy Mayor Jerry Nankervis was on a scratchy phone connection and did not respond to the roll call to vote.
The Assembly's action was largely symbolic and Mayor Koelsch indicated he'd bring the motion back for reconsideration next month. He'll need five votes to call a second vote.
In the meantime, Juneau joins more than 300 cities or mayors, including Anchorage, to pledge to support the Paris pact after the President Donald Trump announced the U.S. would pull out.
Also on Monday, the U.S. Conference of Mayors passed resolutions urging the White House to rejoin the Paris climate pact and commit to renewable energy.
Editors' Note: This story has been updated to reflect that the mayor signaled his attempt to bring the motion back for a second vote.