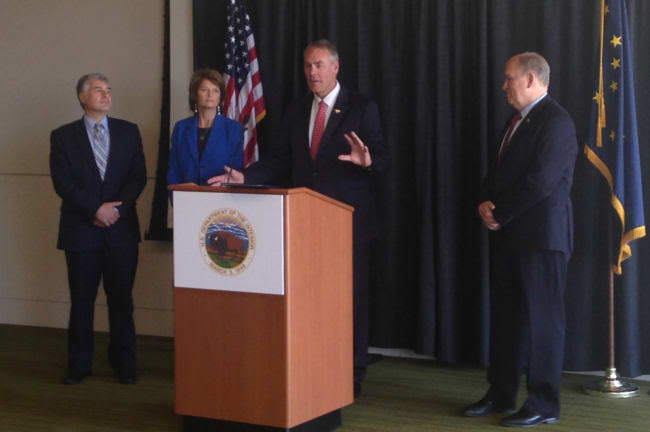 Interior Secretary Ryan Zinke is reshuffling several senior government positions, and it could affect Arctic policies in Alaska. The Washington Post reports that dozens of career officials received reassignment letters last Thursday.
Alaska's Energy Desk was able to confirm that Joel Clement, a climate policy adviser, received one of those letters. Clement helped advise former President Barack Obama on Arctic issues.
In 2011, Clement was appointed to an interagency task force to look at energy development in the Arctic and climate impacts. He authorized a report detailing the effects of warming in the region, such as sea ice loss and melting permafrost.
Now Clement has been reassigned to the Office of Natural Resources and Revenue, which collects oil and gas royalties, among other things.
In April, President Donald Trump signed an executive order to expand offshore oil and gas drilling in the Arctic.
Zinke ordered new studies of the area's resource potential in May.