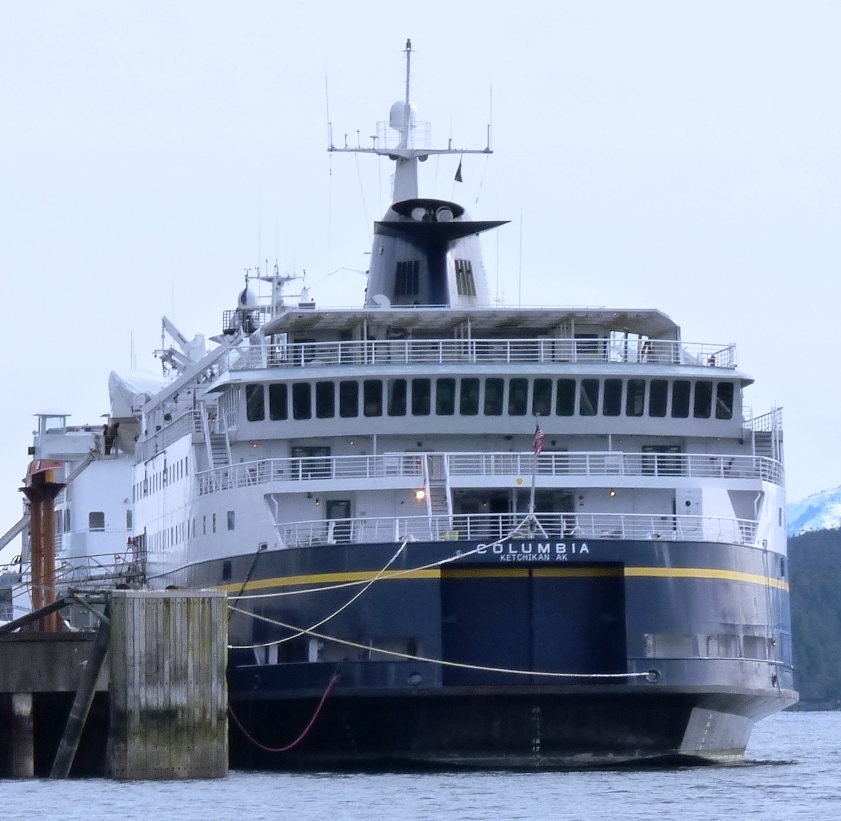 The largest vessel in the Alaska Marine Highway fleet will be late to return to service this summer.
The 418-foot ferry Columbia was due to return to service June 28 with service from Bellingham, Washington, to communities in Southeast Alaska.
The vessel has been in a Portland, Oregon, shipyard undergoing repairs to a propeller, which struck an unknown object and was damaged last September.
"There were some extensive repairs that needed to be done to the propeller system," said Department of Transportation spokeswoman Meadow Bailey. "That requires a lot of lead time. The parts are manufactured in Germany and then there's obviously the installation of the parts afterwards."
The Columbia was built in 1974 and can accommodate just under 500 passengers and 133 vehicles.
"It took a while to make those repairs," Bailey said. "Then we went and thought the repairs were successful and were testing the vessel and during that test there was another mechanical failure related to that newly installed propeller system."
The new target date for it to return to service is July 26.
The 408-foot ferry Malaspina has been filling in on the Columbia's route and will continue to do so, but Bailey said there will be some impacts to people who have booked passage on the Columbia in June and July.
"The impacts, though, are that the Malaspina is smaller and therefore there's going to be some passengers who had made reservations in a cabin and they will not be able to get those reserved cabins," Bailey said. "We won't be able to carry as many vehicles so there are some vehicles reservations that we're going to have to have to cancel."
The marine highway is contacting the passengers affected by the change. A toll free number for more information is 1-800-642-0066 or online.
The Columbia was stuck in Petersburg with mechanical problems last July stranding nearly 200 passengers.
It was also pulled for propeller damage in August 2015 after striking a log in the water.
Earlier this month the ferry system announced another vessel, the Tustamena, would also be late returning from repair work.