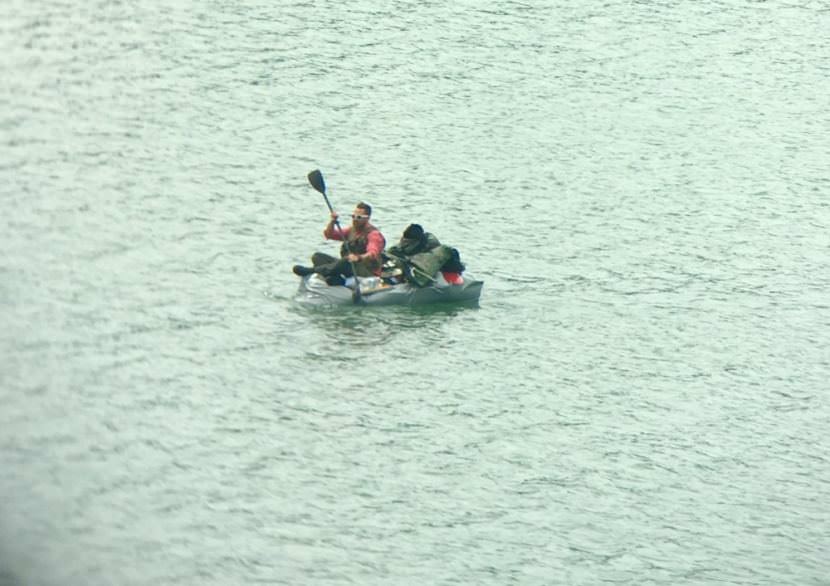 A man trying to cross Gastineau Channel on a homemade watercraft found himself in a spot of bother Wednesday.
A Coast Guard Station Juneau crew picked the 32-year-old up. According to a news release, he was trying to reach Point Bishop in an inflatable, duct-taped craft when it began taking on water. He was not wearing a life jacket, the release said.
A 25-foot Coast Guard small boat and crew responded, deemed the craft unsafe and transferred it, the man — and his dog — to Douglas Harbor.
Weather on scene was reportedly calm with 9 mph winds.
The release did not identify the man.