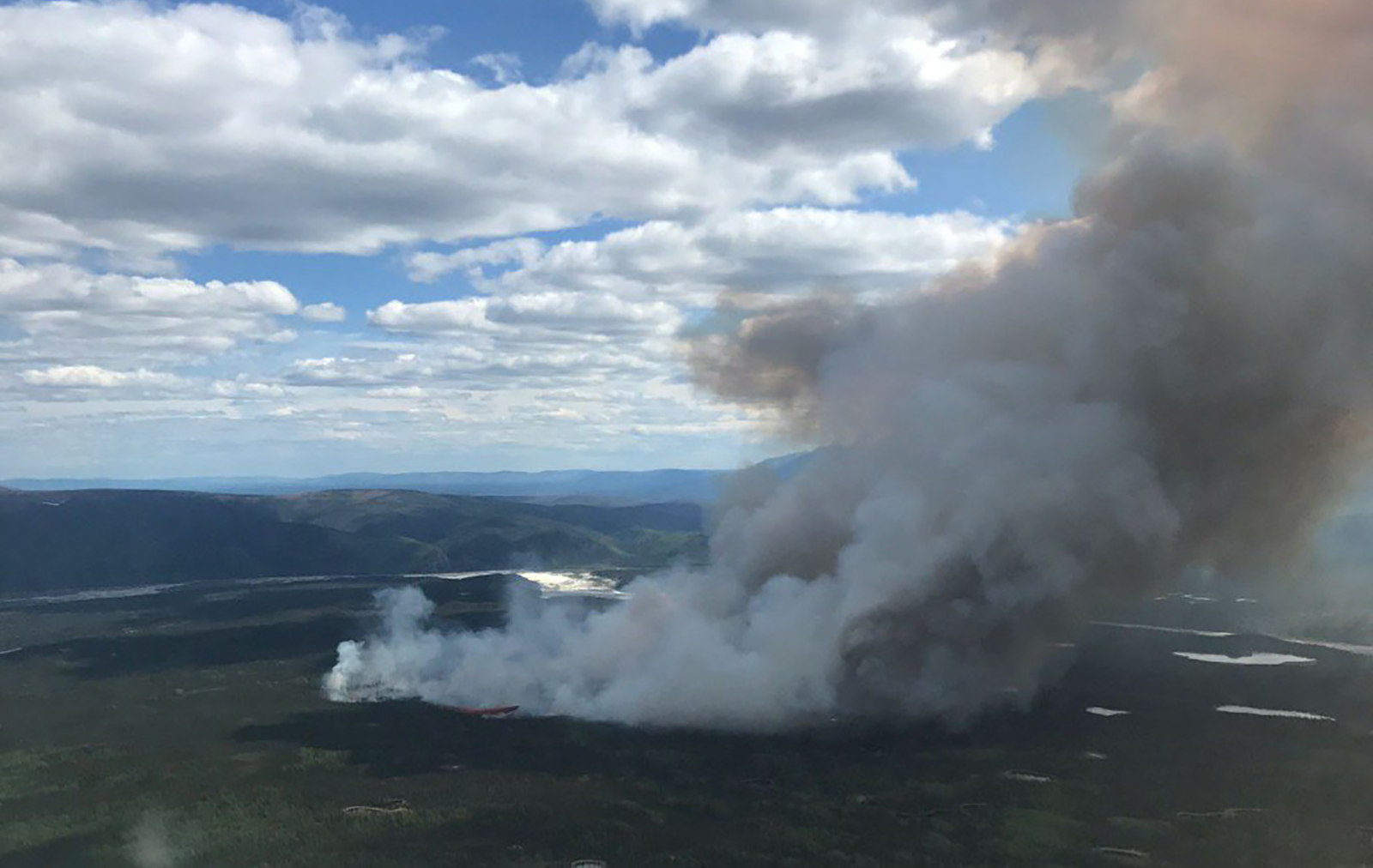 The season's first major wildfire response is underway near Tok.
The North Robertson Fire, about 30 miles northwest of Tok is being fought from the air and on the ground.
The North Robertson Fire has grown from just a few acres to 800 in less than a day.
Alaska Division of Forestry spokesman Tim Mowry said the blaze started Thursday morning near a trail and is suspected to be human caused.
Flames moved quickly through black spruce forest, a couple miles from the Alaska Highway, and the blaze was hit hard with air drops, he said.
"Aggressive aerial assault right off the bat with a couple of air tankers and a couple of water scoopers," Mowry said. "They were able to get a retardant line around the whole fire."
Mowry said that's allowed smokejumpers, aided by six ground crews to get in and start pinching the fire off, and checking structures in the area.
"Going out and trying to locate the structures, assess them, what needs are for structure protection if it comes to that."
Wind has been pushing the fire toward the Robertson River, away from the Alcan, Mowry said.
"Traffic has not been impacted on the highway both from the fire or smoke," he said.
Mowry stresses that there is potential for more activity.
"Really dry down in Tok and in Delta. They've had burn suspensions on almost daily for almost a week and a week and a half," he said. "There was 80 degree temperature down in the Kenai yesterday and things are really drying out so we're thinking there's going to be some more fire activity around the state."
This year's fire season in Alaska is ramping up weeks later than normal, Mowry notes, and that state and federal firefighting agencies are fully geared up to respond.