Goldbelt Inc. is holding its annual shareholder meeting and an election for three members of its governing board on Saturday in Juneau.
One disqualified candidate and shareholder with the Alaska Native corporation has been vocally agitating for a change in leadership.
He claims the company of 3,600 shareholders has performed poorly and that incumbents up for re-election violated conflict of interest bylaws.
Goldbelt's latest annual report boasts that it's become Alaska's 15th biggest company; grown its gross revenue by $16 million; expanded several training and scholarship programs; and in November paid out its biggest dividend in five years.
For a typical shareholder with 100 shares, it was worth $425.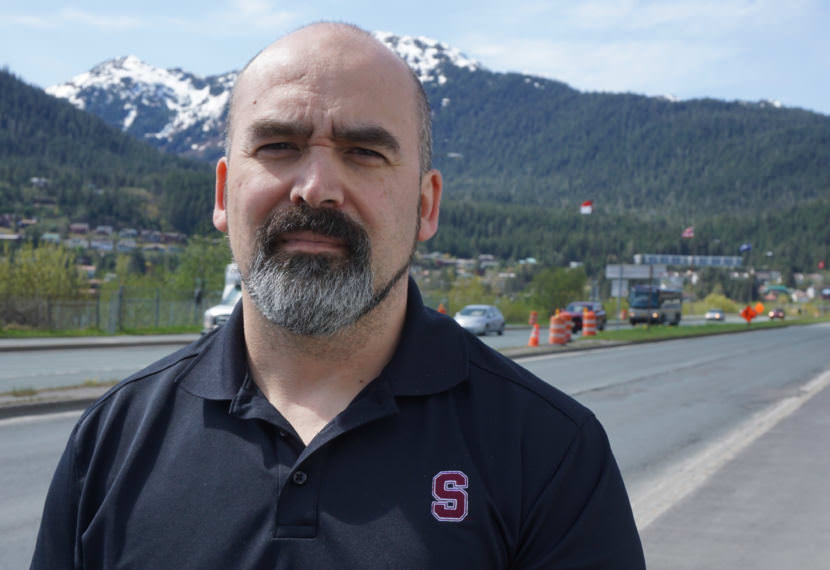 Shareholder William Andrews said those aren't good measures of the company's health. He highlights net income per share from the financial statements. According to the annual report, from 2015 to 2016, that profitability indicator fell 80 percent.
Board Chairman Joseph Kahklen had some context.
"The number that is put there is strictly a … mathematical thing," he said.
He acknowledged there were past losses catching up, but that net income per share wasn't an ideal way to judge Goldbelt. He noted atypical business expenses that do directly benefit shareholders, such as scholarships, donations to the cultural nonprofit Goldbelt Heritage Foundation, internships and professional development programs.
But Andrews' concerns aren't just financial.
"So when I couple, you know, what I perceive as unethical governance with poor financial performance, I have strong concerns about the future prosperity of a corporation that I am a shareholder of."
In the last few months on his personal Facebook page and on Goldbelt's, Andrews has been sharply critical of the governing board, and especially the decision-making process that led to his disqualification as a board candidate for this election.
He said there was a clear violation of the company's conflict of interest bylaws when incumbent board members up for re-election failed to recuse themselves from a vote affecting the election.
"They participated because they wanted to ensure their chances of being re-elected by disqualifying other people from running against them," he said.
The incumbents are Chairman Joseph Kahklen, Andrea Cadiente-Laiti and Randy Wanamaker.
Kahklen did recuse himself, but said in retrospect, he would have participated. Williams said the recusal was proper, and that as chairman, Kahklen should have barred the other two incumbents up for re-election from participating.
According to annual meeting documents, board members' compensation in 2016 ranged from $15,000 to $37,700. It's a combination of a monthly stipend, and payments for attending meetings and travel.
Kahklen said the vote in question wasn't specific to Andrews, but about how strictly to enforce stated candidate eligibility requirements.
"The vote was, do we change our rules to accommodate? Or do we stick to the rules?" he said.
Multiple candidates were disqualified as a result of the vote for strictness.
In Andrews' case, he failed to answer a candidacy question about financial disclosures.
"To be eligible, you had to complete the questionnaire, all candidates had to do that," Kahklen said. "If they didn't complete it, then they weren't eligible."
Andrews said he accepts that. His issue was with the ethics of the incumbent candidates participating.
His rhetoric has softened since his Facebook posts in March and April.
He said he doesn't want a legal fight or to force his way back into the election mix. He just thinks shareholders should vote new blood onto the board and send a message that board members are accountable for their actions.
"It's really not about blame and shame, 'cause that's really not what my motive is," Andrews said. "My motive is that we elect new leadership into the stewardship of our corporation."
And to him, it's not just corporate infighting — Goldbelt's standing affects the entire region.
"They do government contracting, and they partner with local agencies on business ventures here in the region," Andrews said. "So if a local government wants to engage into a potential business deal with Goldbelt, then they should do so with confidence knowing that Goldbelt's governance is of an ethical standing."
In addition to the three incumbents, there are five other candidates that made the cut to be included in the official annual meeting materials.
Shareholders were asked to vote by mail in advance of annual meeting, though they can be overridden by voting in-person.
Kahklen encouraged all shareholders to attend Saturday's annual meeting and to participate.
The election results are expected to be announced Sunday.