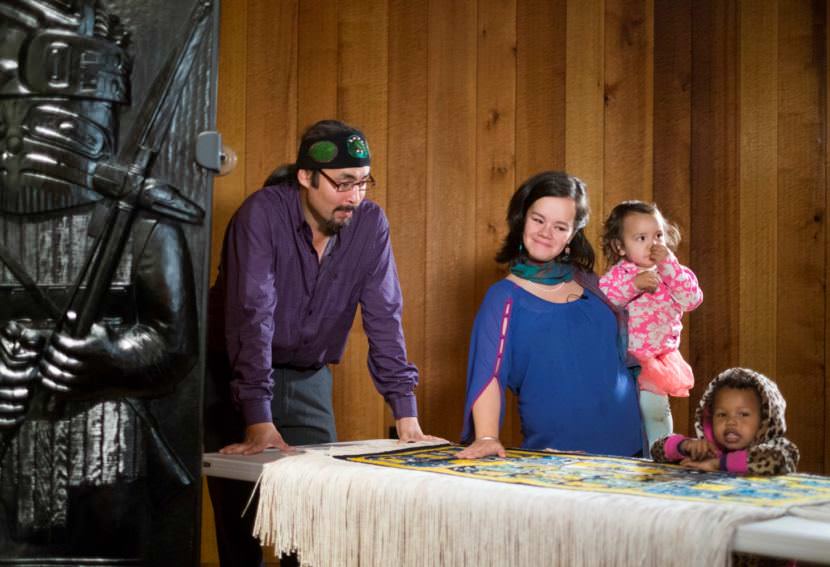 Close to 50 people joined a ceremony Tuesday in the clan house at the Walter Soboleff Center to help celebrate the completion of Lily Hope's Chilkat robe.
The robe was commissioned by the Portland Art Museum for an exhibit that honors Hope's lineage of weavers including Cora Benson, Jennie Thlunaut, and Clarissa Rizal. Rizal is Hope's mother who passed away in December.
As part of the ceremony, which included cutting the finished robe off the loom, Hope shared part of her inspiration for completing the commission.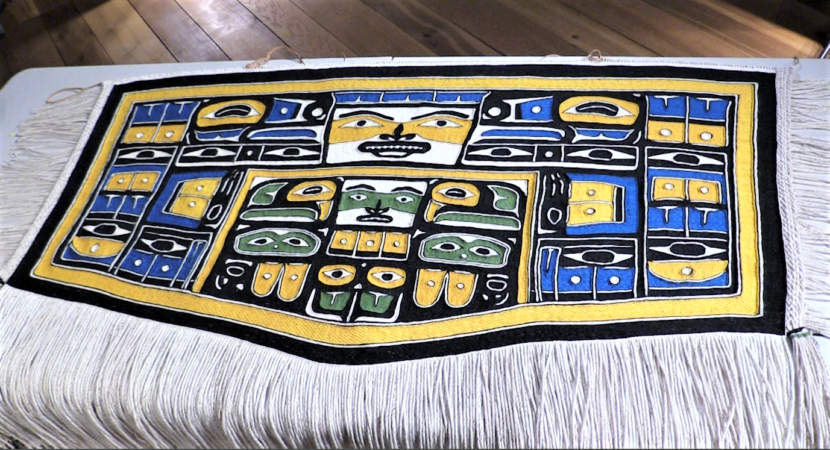 "I want to help the Portland Art Museum, and other museums, and the nation and the globe to recognize Chilkat and Ravenstail weaving at least as much, if not more recognizable than Navajo weavings. So, I am just going to make that public today that we are going to bring it global so that when somebody sees these they go, 'That is a Chilkat weaving from Southeast Alaska,'" said Hope.
A representative from the Portland Art Museum flew up to receive the robe.