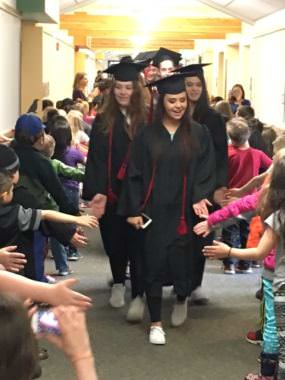 The Juneau-Douglas High School seniors are eating a barbecue lunch after visiting Gastineau and Harborview Elementary schools this morning. The seniors donned their caps and gowns and took a victory lap through the schools. The walkthroughs are supposed to inspire the school district's younger kids to graduate.
Rena Nauer and Sierra Ezrre were eating lunch together but this morning they paraded through different schools. Nauer visited the kids at Gastineau.
"They (were) excited and I went to school there so it was kind of cool getting to do it as a senior and going back," Nauer said.
She thinks the walk was a good idea because it was fun and it might have a positive impact on the younger kids.
"It's probably, like, cool getting to see the older kids, like, realizing that's where you're going to want to be when you're older and be, like, 'Oh my God, that's going to be me soon,'" she said. "So maybe they're just, like, looking forward to it."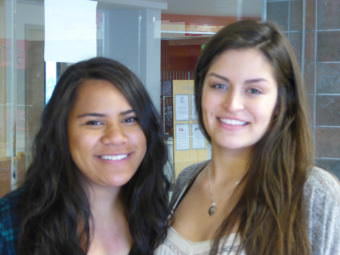 Sierra Ezzre visited Harborview – also her old school. She agrees with Nauer because she admired older kids when she was in elementary school.
"Yeah, I definitely looked up to them. Like, I thought they were so cool when I was little," Ezzre said. "So, for us to go do that, I think that's really important to them because I feel like quite a few of them look up to us."
The girls just cut to the heart of the reason for this new tradition. JDHS Assistant Principal Kim McNamara said Juneau educators plan to keep doing this every year to make sure the younger kids remember what graduation looks like.
"The Gastineau kids had their yearbooks ready, they were asking all of the seniors to sign their yearbooks," McNamara said. "The Harborview kids were equally enthusiastic, lining the halls, giving high-fives, cheering. It was really inspiring."
Juneau schools first considered doing this last year after they learned other school districts were doing it in the Lower 48. They didn't get a chance to do it in Juneau until now.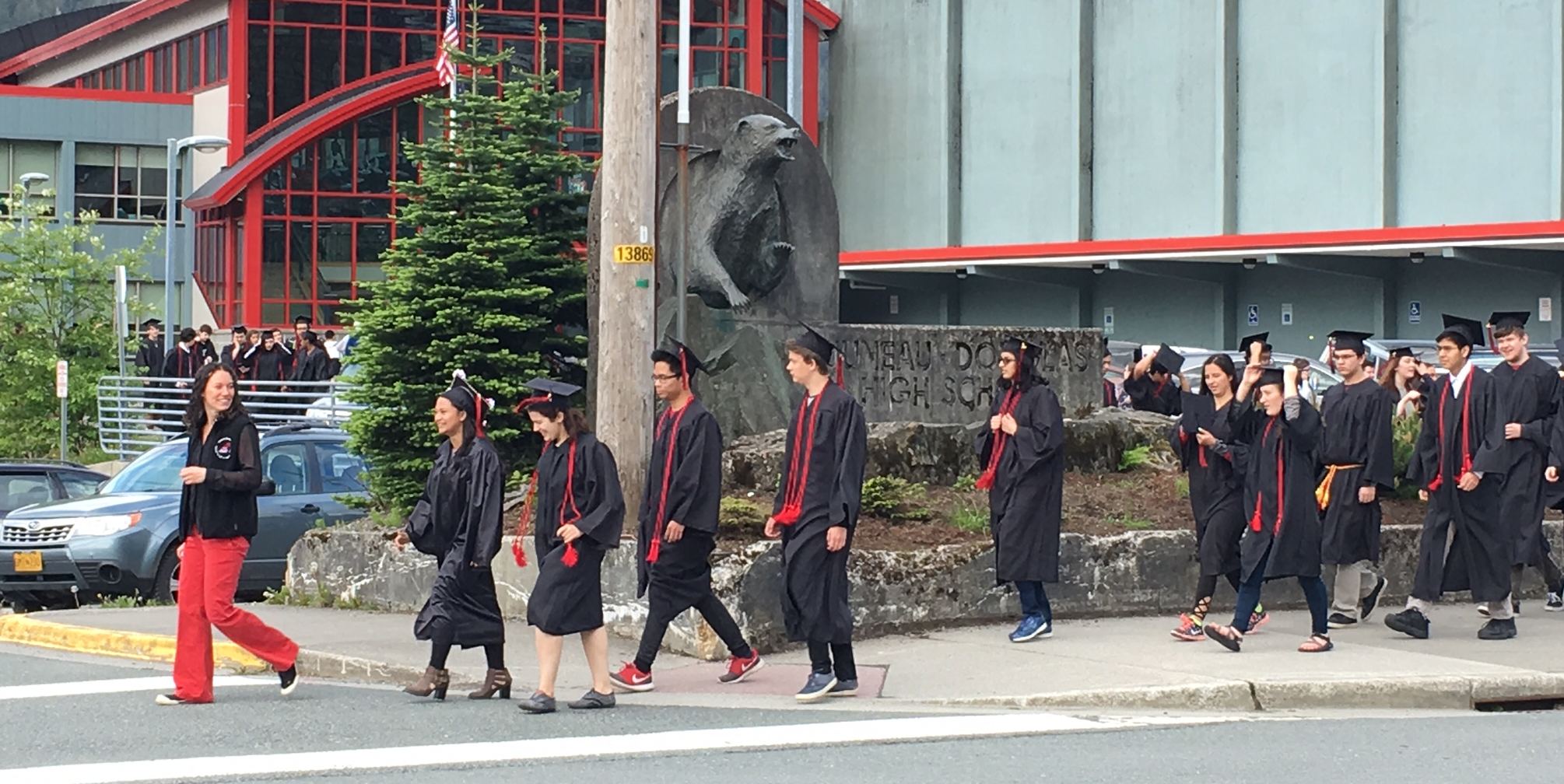 McNamara said these walkthroughs were also meaningful for the seniors.
"Especially the ones that went back to their elementary school," she said. "It was really meaningful for them to walk through the halls, think back to their experiences as a younger child, and see some of their teachers and be able to connect with them again."
She said it was a chance for the seniors to reflect on where they came from as they take their final steps out of high school into their next chapter.
The Juneau-Douglas seniors weren't the only ones who held walkthroughs. Thunder Mountain High School seniors held a similar one at Riverbend Elementary School on Friday.
JDHS, TMHS and Yaakoosge Daakahidi are all holding their graduation ceremonies Sunday.