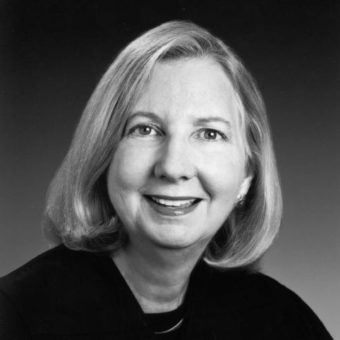 Former Alaska Supreme Court Justice Dana Fabe will receive the 2017 Sandra Day O'Connor Award for the Advancement of Civics Education.  The award is from the National Center for State Courts.
"I was just surprised by the award, but I'm thrilled and honored, of course, particularly because it's in Sandra Day O'Connor's name, and she's one of my heroes," Fabe said.
Fabe supported and helped expand the Supreme Court LIVE program, which allows high school students throughout the state to watch oral arguments in person.
"Not only are the students able to witness a real oral argument on a high school stage, but we actually teach the case to the students through the classroom, in cooperation with the teachers."
Fabe also worked to establish the Alaska Supreme Court Judicial Outreach Commission and the Alaska Teaching Justice Network, which helps teachers instruct students about the role of the judiciary.
Fabe said Alaska is strong in informing the public about the courts.
"I think Alaska provides more information about its judges and the judicial performance of each judge, more information than any other state in the country, and any other country in the world.  … We set the standard."
Fabe was the first woman to serve on the Alaska Supreme Court, as well as its first female chief justice. O'Connor was the first woman on the U.S. Supreme Court.
Fabe has hosted O'Connor several times, and they've bonded over the support they received when they first joined their courts. Fabe recalled the time O'Connor brought a frozen fish she had caught.
"She gave me the fish and I told her, it was like shaking Elvis Presley's hand – you wouldn't want to wash it. I wasn't sure I could eat the Sandra Day O'Connor fish because it was so valuable. And she said don't be silly. She's a very practical person. She said don't be silly, of course you'll eat the fish."
Fabe served on the court for 20 years, retiring last year. She still sits on cases as a pro-tem justice. She said she enjoys being a grandmother. And she has more time to play the piano and the ukulele.
Fabe will receive the award in August in Philadelphia.