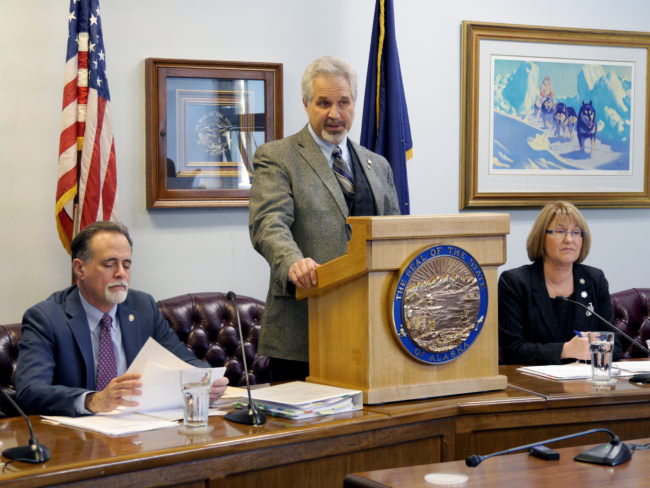 With the end of session looming, Alaska's Senate passed its version of an oil tax credit reform bill on Monday. 
But the Senate's version of House Bill 111 doesn't have much in common with the bill the House passed a month ago.
Both bodies agree that the state needs to stop paying cash for oil credits — it's a system that will leave the state owing nearly $700 million to oil companies by the end of the year.
Now the bill will head back to the House to see if its members will accept the Senate's changes.
Technically, the session ends on Wednesday and while lawmakers could vote to extend it by 10 days, it will take two-thirds of the members from both bodies voting to do so.
Gov. Bill Walker could call legislators into a special session to resolve this issue. Walker spokesperson Grace Jang says it's too soon to say if he will.
Editor's note: This story has been edited to reflect the accurate percentage of legislative member votes required to extend the session.