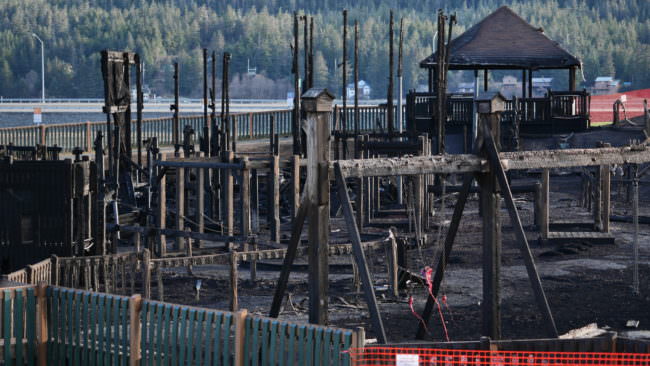 Fundraising efforts to cover a $100,000 insurance deductible toward rebuilding the Twin Lakes playground destroyed in last month's arson fire have succeeded.
The Juneau Community Foundation said Monday that a mix of private and corporate donations have raised just over $110,000. Alaska Airlines, BP Alaska and, most recently, $25,000 from the Cruise Lines International Association Alaska have helped fundraisers reach the target.
The city's insurance policy is expected to cover the remaining costs to rebuild. But the actual cost of rebuilding the city-owned playground won't be known until a revised design is approved. Any expansion beyond the original footprint wouldn't be covered by insurance and would need to be raised separately.
The original Twin Lakes playground was completed in 2007. It was a community fundraising effort involving thousands of volunteer hours. Volunteers also raised nearly a half million dollars in cash.
The structure was destroyed by fire on April 24. Police arrested two 13-years-olds who authorities say admitted to setting the fire.