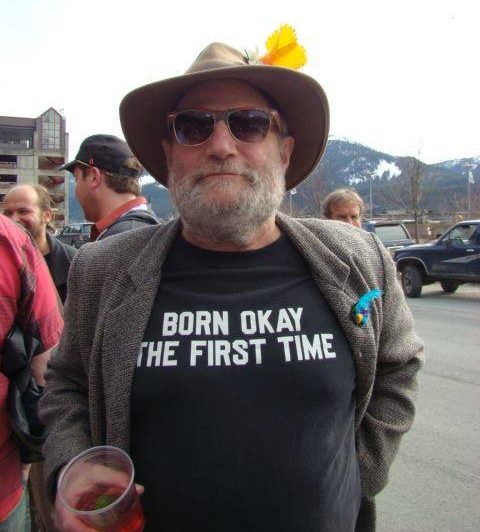 Juneau writer Joe Karson has released a new book titled "19 Unicorns." It's a collection of 17 short stories and two novellas. Karson spoke with me about the collection on KTOO's A Juneau Afternoon.
To get a feel for the book, the writer shared a description of one of the book's novellas.
"It's called 'Pulp 73,'" he said. "Drugs, sex, and Rock and Roll. George substitutes booze and jazz into the counterculture battle cry, but he's just fine with sex part as he battles through the 70's in his Bible Belt, Ohio home."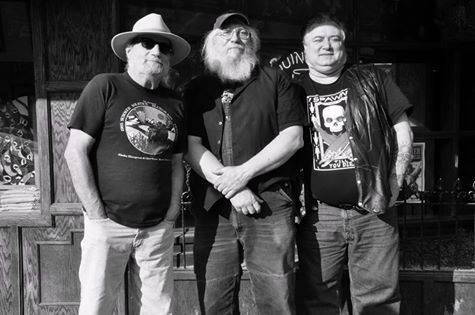 Like all of the collection's work, the piece is fiction, but it's about a struggling young writer.
"Can't imagine who I based that upon," he said with a laugh.
The rest of the book's stories include titles like "Martini," "Fish Tale," "Roy Rogers Thirty Feet Tall," "Gun," "Conclave," and one based in Juneau titled "Ixt."
"I-x-t, which is a Tlingit word for a shaman, or I think some people have translated it into English as a prophet, but anyway it's a spiritual leader in the Tlingit community. The story, which takes place in Juneau has a Tlingit myth that kind of runs through the whole story," said Karson. "It has a lot of flavor of Southeast in it. As a matter of fact, I think there's salmon right in the first paragraph and in the last paragraph of the novel. But it is an adventure story, a wild one. So it's sort of, I don't know, sex, violence and salmon."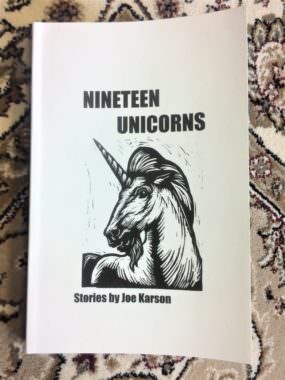 Karson, who describes his age as "over 50," is a retired woodworker who now works as a musician and substitute teacher, and writes a blog called The Karson Report that is largely nonfiction commentary on politics and religion. But his passion is with the short story.
"I write mostly short fiction, which is a bit of a challenge. Novelists very often talk about how they throw some characters out there and see what happens. But when you're writing short fiction it's a little more controlled that that I think," said Karson.
"And I tell people that my stories are — to me they're more like discoveries than inventions because they come to me with a beginning a middle and an end — I get the whole thing. Very often, I get the end first and I am just writing towards that," said Karson.
Despite his love for short fiction, Karson says his next project is nonfiction, a memoir-like essay called "Manifesto."
As part of First Friday events, Karson will be signing copies of "19 Unicorns" from 4:30 p.m. to 6:30 p.m. at Rainy Retreat Books.
Listen to the full interview here: