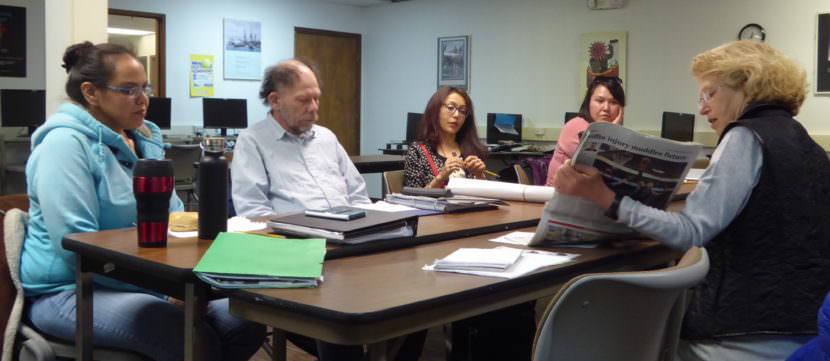 It's time for What's Up? a social studies class that focuses on current events. When teacher Joyanne Bloom asks what's up around Juneau, Kristina Arnold brings up a playground that burned down.
"It was saying last night on the Empire page that it was over $250,000 worth of damage done," Arnold said.
She is in this free class because she is studying for GED or General Education Development tests.
"I did independent science and language arts. I did those tests already and passed them. I just got two more tests to do and I'll be done," Arnold said.
The Learning Connection reports 86 percent of their students who complete all four of the GED tests pass. That's a passage rate nine points higher than the national rate. The staff believes the higher rate is a result of their relationships with their students.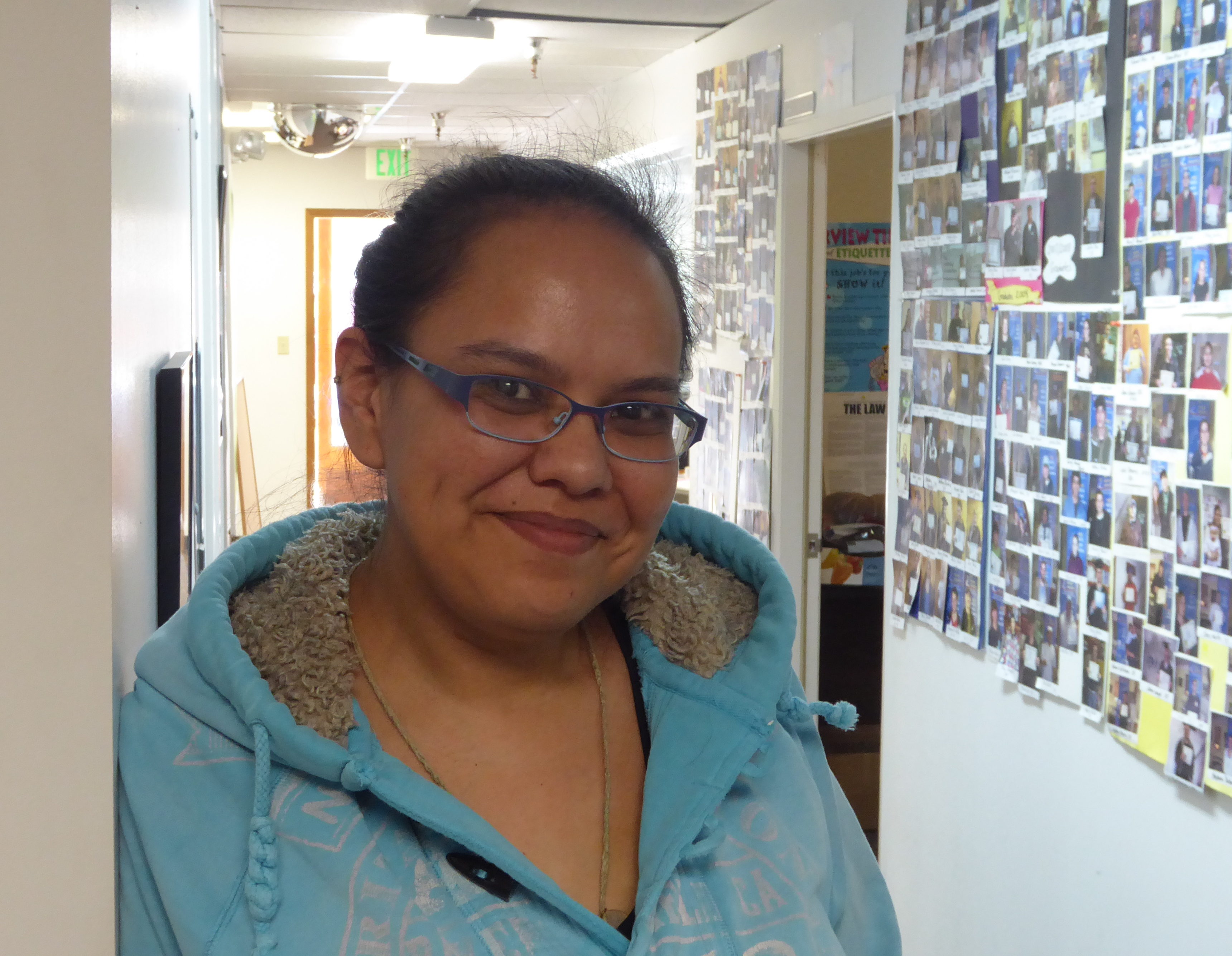 Arnold is 34 and her goal is to go to college once she has her diploma. She says she was on her own working two jobs 15 years ago. She says she was in "survival mode" and in the second semester of her senior year, she decided to drop out of high school.
"And I've kicked my butt the whole entire time. Fifteen years without my high school diploma is 15 years too long in my eyes," Arnold said.
Eventually, she got married and she has two boys and two
girls. She says setting a good example for them is probably her biggest motivation to pass the GED tests.
The four GED tests cover language arts, science, social studies and math.
Jeff Smith, a teacher at the Learning Connection, believes a combination of things contributes to the higher rate.
He is walking his students through some algebra today. They're simplifying and solving polynomial equations.
Smith, who is in a Juneau classroom with five other students including Arnold, is also working with students calling in from learning centers around the state.
Some students are just brushing up on their math skills. Most, like Arnold, are preparing for the math test.
I didn't realize I knew Smith personally until I started this story but we both agreed it wouldn't be a problem.
"No, I think we can … we can turn on the professionalism," he laughed.
Smith predicts there will be about 30 Learning Connection graduates by this summer.
He says as soon as a student walks through the door, the staff assesses their strengths. From then on, he says they offer a lot of one-on-one help and he says that one-on-one time contributes to the passage rate.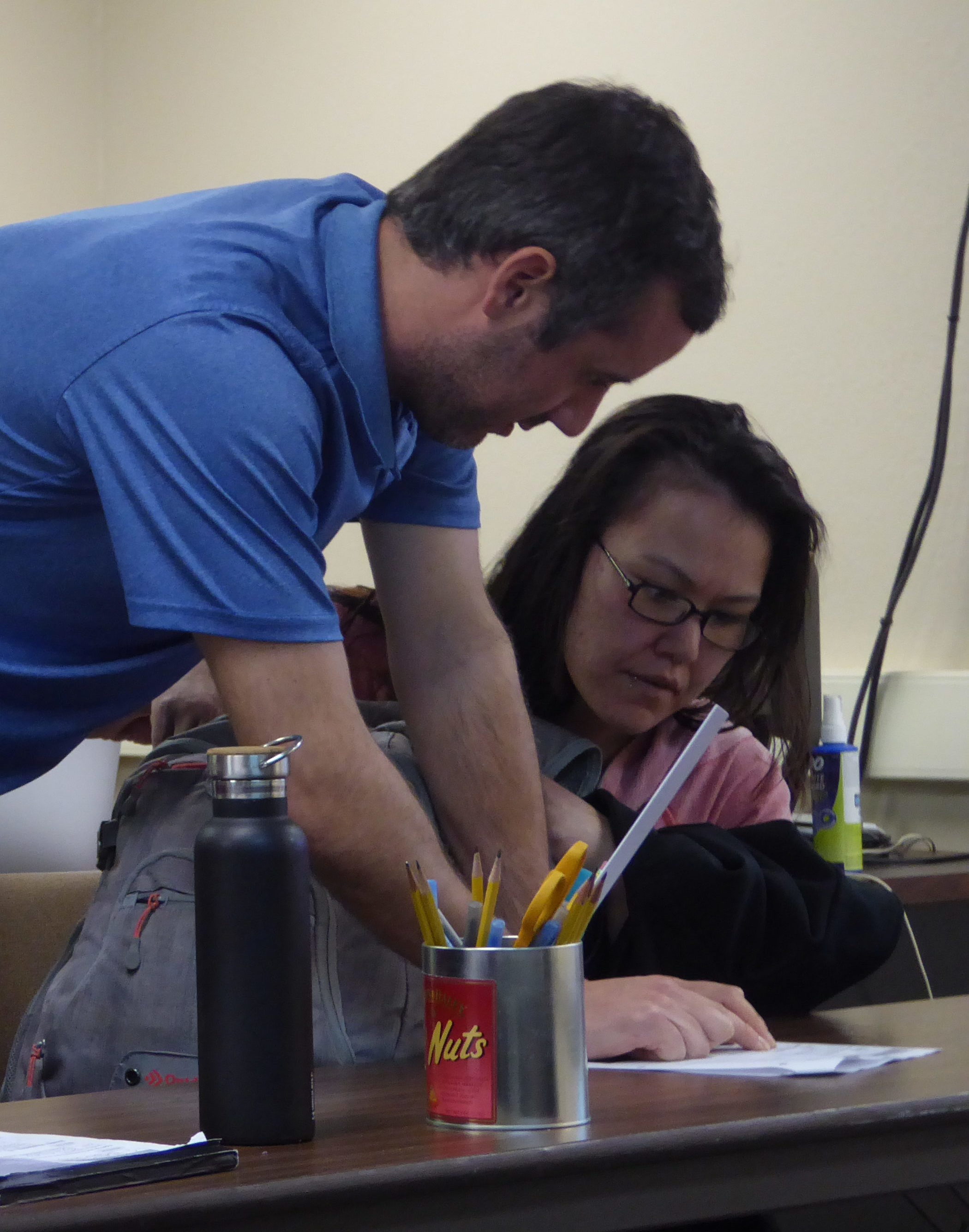 The next thing he points to is the activities built around learning subject material.
"When we come back tomorrow, we're going to look at different application problems," Smith said. "How does this relate to the workforce? What kind of job out there do you maybe have to use some of these things that we learned today right?"
He says they'll solve problems with polynomial functions to design their own roller coasters.
The last piece of the equation that Smith says leads to the high passage rate is The Learning Connection's culture. He says the students are extremely comfortable with their instructors and each other.
"There's somebody at the center that's relying on them, that wants them to be here, that's going to be wondering where they are if they're not here," Smith said. "That sense of community that's built here really keeps people coming back and working towards their goals because they're not in it alone."
He stresses that the center is not just for GED testing, they also have a jobs program for ages 16-24, a construction academy, a training program for seniors and there's an English as a Second Language program. The programs are supported by grants from nonprofits and the state and federal governments.
At the end of the year, students from all these programs are welcomed to a "Celebration of Success." If Arnold passes her last two tests this month, she will be joining as a graduate.