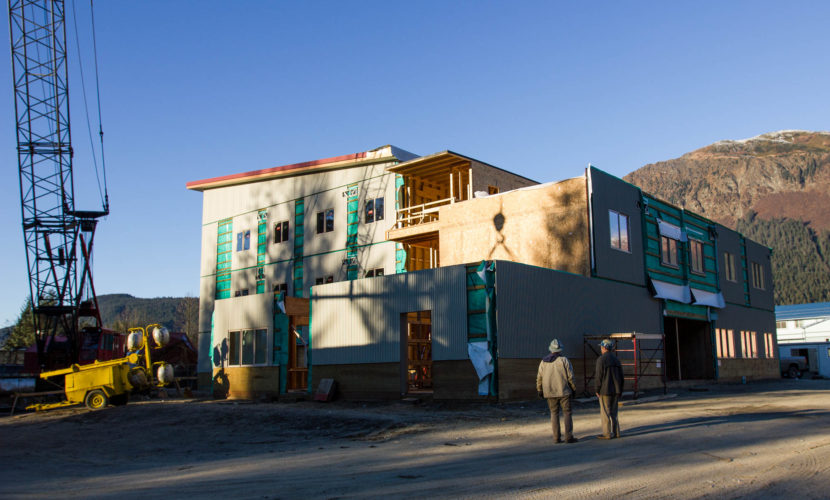 The City and Borough of Juneau has come to the aid of the Juneau Housing First Project with another $1.2 million.
Housing First is designed to serve Juneau's most vulnerable residents, many of them homeless. But grants and other fundraising have been leaner than projected for the 32-unit complex and clinic under construction.
Housing First was originally slated to open in May. But when the project lost Front Street Community Health Center as its partner to run the onsite clinic, that pushed things back. Now a new partner's been found: the Juneau Alliance for Mental Health, Inc.
"You know we're just responding to the needs of the community, the program," Doug Harris of JAMHI said. "And we've been fully invested in the Housing First project since its initial planning stages."
The Juneau Assembly unanimously approved the increased funding without discussion Monday evening.
"We're really excited to start moving people in," Housing First's Project Manager Mariya Lovishchuk said. "This feels like a huge, huge step."
The Housing First complex is now slated to open in July and gives preference to what case workers identify as the community's most vulnerable residents.