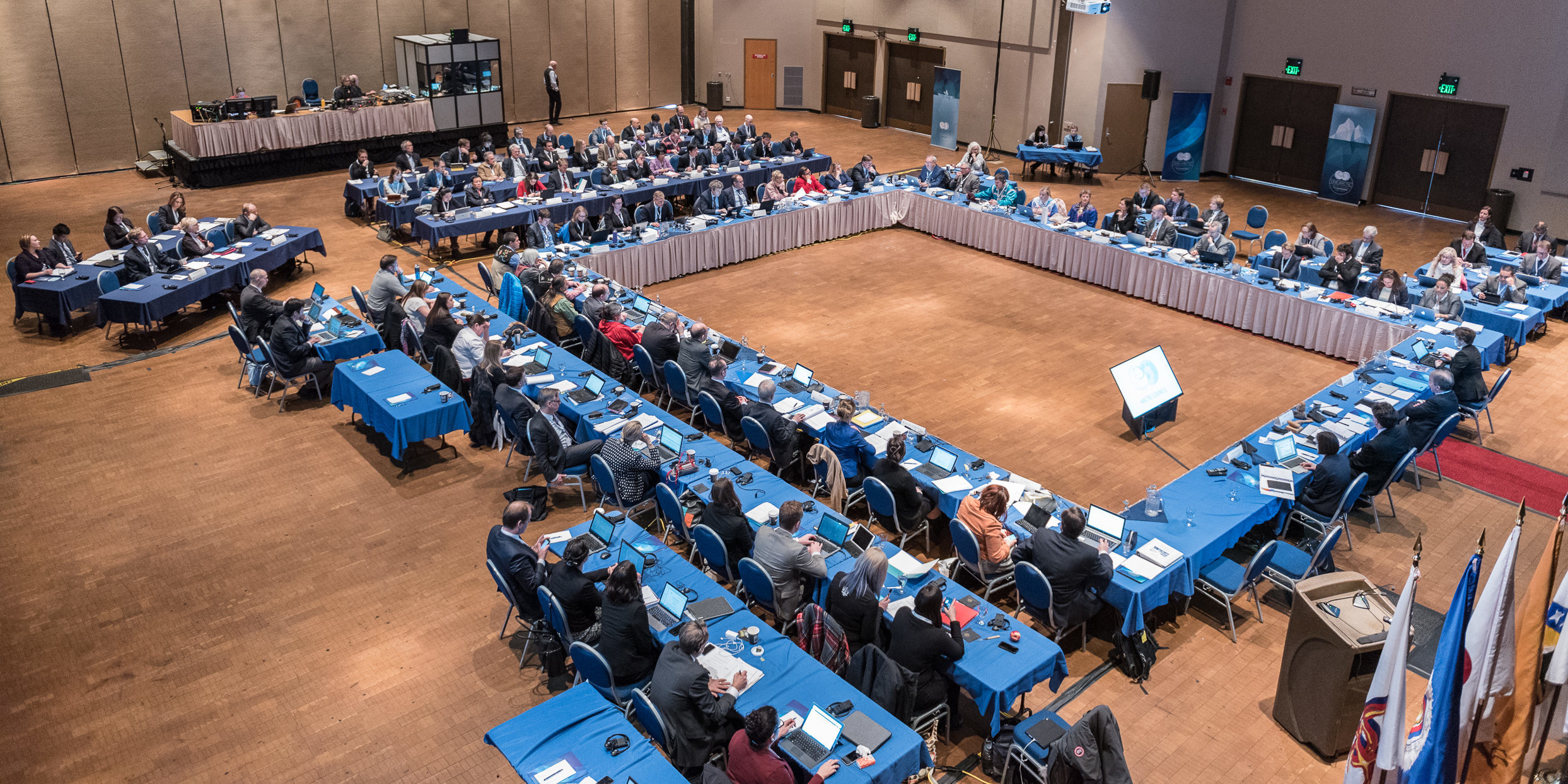 Members of the Arctic Council wrapped up their recent meeting in Juneau approving measures related to protecting or monitoring areas of the Arctic for the effects of climate change or potential development.
Listen to the full story about the Arctic Council meeting in Juneau:
Created just over 20 years ago, the Arctic Council is an intergovernmental forum made up of representatives from eight Arctic nations and six circumpolar indigenous groups.
Roberta Burns gets her paycheck from the U.S. State Department, but she told state lawmakers in Juneau recently that she really represents the Arctic Council.
"This is the highest-level forum in the world in which indigenous people sit at the table with states and represent themselves," Burns said. "This is great story about voice and ownership of issues that affect indigenous persons. I think that's a great part of the Arctic Council and is really quite unusual. And, in my view, very exciting."
Burns calls it a concept, not a thing, and not an official international organization with any real authority. It can only help shape policy.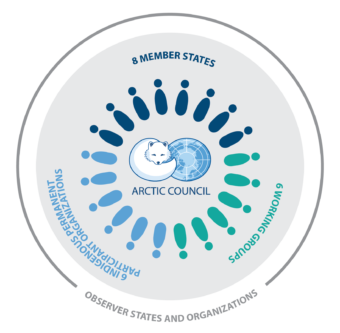 Burns chairs a working group focusing on community issues like renewable energy, water and sanitation, and mental health and suicide prevention. The working groups and task forces at the lower level of the Arctic Council do much of the nuts-and-bolts work. They have over eighty projects in progress.
Amy Merten said part of their effort sometimes involves working out nuances or subtleties between different languages. Merten chairs a working group focusing on projects related to Arctic search and rescue, and spill prevention and response.
"The interactions with all of the different countries that all have different experiences and perceptions, I think, actually helps the U.S. develop its response program," Merten said. "I also think that the uniqueness of the Arctic Council having Permanent Participants as equal voices is so powerful."
Permanent Participants are representatives of the six Arctic indigenous groups.
One of the Permanent Participants, James Gamble of the Aleut International Association, said they don't get to vote when the eight countries reach consensus, but their voices are never ignored.
"I think they really recognize that we bring a lot to the table in terms of the Arctic Council work, because we bring community perspectives, for one thing, indigenous and cultural perspectives," Gamble said. "And, we also bring traditional knowledge to the Arctic Council which would be difficult for the Arctic Council to really consider in any other way."
In addition, there are over thirty Observers to the Arctic Council from non-Arctic nations and organizations. Not only does Alexander Shestakov of the Ottawa-based World Wildlife Fund observe, he's also expected to participate at the working group level. Shestakov wants to see the Council evolve from just scientific research to recommending policy and shaping decision-making.
"In the many areas of our life in the Arctic, we are at a certain threshold. When we pass this tipping point, the Arctic will be something new, a totally new Arctic," Shestakov said. "I'm not saying it will be much worse Arctic or better Arctic. It will be a different Arctic. We need to be absolutely clear that that's what's ahead."
Representatives from each of the eight countries, called Senior Arctic Officials, form the mid-level tier of the Arctic Council. U.S. Ambassador David Balton is chairman of that group.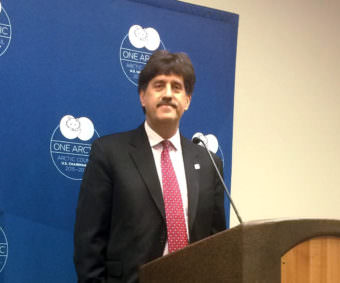 "The real interests of the United States and the Arctic have really to do with the state of Alaska and its needs and its interests," Balton said. "Keeping the Arctic a peaceful and stable place is certainly a non-partisan issue in the United States."
Senior Arctic Officials reached consensus in Juneau on topics ranging from an inventory of marine and terrestrial protected areas to a proposed ship waste management plan and a project to reduce carbon emissions from diesel generation at a Russian reindeer farm.
Foreign ministers will give their final blessing to those proposals this May in Fairbanks.
An Arctic indigenous food guide will also be unveiled and a collective target on reduction of black carbon emissions may be announced.
Also in May, Finland will assume chairmanship of the Arctic Council from the United States. Aside from focusing on implementing the Paris climate agreement, Balton said he expects more continuity than change from the Finns over the next two years.
The Trump Administration earlier vowed to withdraw from the Paris agreement, but Balton said he has yet to see anything definitive regarding possible changes.
"There has been no particular focus on the Arctic yet that this Administration has announced, any new direction," Balton said. "There have been signals about climate change policy, but even those are not – at least not to me – clear yet."
Balton said they're recommending U.S. Secretary of State Rex Tillerson, now the chairman of the Arctic Council and backer of the Paris agreement, attend the ministerial meeting in May in Fairbanks.