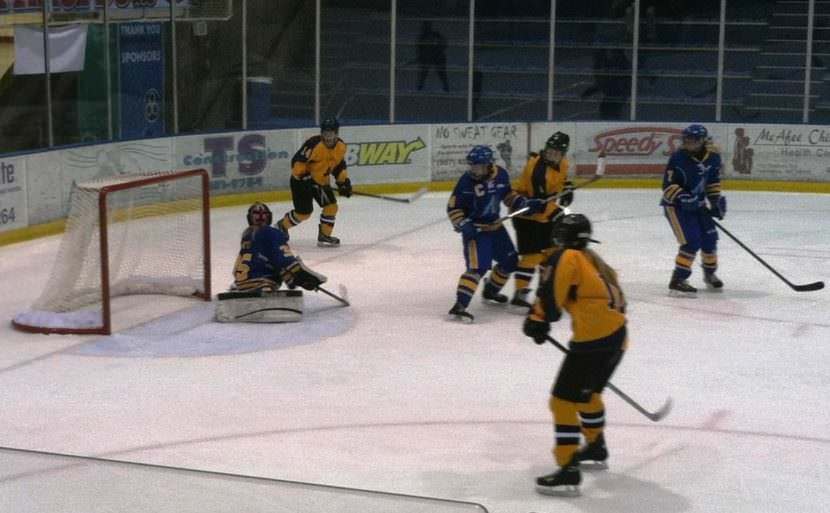 A system that could power remote Alaska is being tested in an unexpected place. Typically found in Scandinavian countries, a new cleaner energy technology is now coming to Fairbanks.
"Our PR campaign has been this isn't wood burning. This is wood gasifying," said Ben Loeffler, an energy management engineer at the Fairbanks North Star Borough.
He's talking about an innovative system for generating both heat and power. It's the first of its kind in Alaska, and it's being installed at a location called the Big Dipper.
"It's used for recreational skating, and it's also where the Ice Dogs play their home games," Loeffler said.
In December, the Alaska Energy Authority awarded a matching grant to help fund the new project in Fairbanks' ice rink. It's expected to cost upwards of $700,000 and the borough is picking up some of the cost.
Loeffler says this as a way to save money and an opportunity that could eventually create jobs.
It works like this: wood chips are heated up, driving a gas off the wood. The gas goes into an internal combustion engine driving a generator.
"And so it's very similar to running a generator on natural gas," Loeffler said.
An ice rink might seem like an unlikely place to try this out. And, there's another reason you might not expect a wood gasification system in Fairbanks.
"We've run into a lot of healthy questions about emissions especially," Loeffler said.
According to the Environmental Protection Agency, Fairbanks' air pollution problem is serious. And it's been linked to activities like burning wood.
That's another reason, Loeffler says, the borough was interested in the investment: The gasification process separates out the harmful particles, so the system runs fairly clean.
Loeffler says it won't supply all of the Big Dipper's energy needs, but it could displace about about a quarter of the electricity and about half of costs to keep the building warm.
In remote Alaska  — in places that run on diesel — the savings could be a big.
"In rural communities, if this technology is viable and they can produce a suitable fuel to run it, the payback would be on the order of a couple years," Loeffler said.
He says that pencils out to reduced energy costs of up to $200,000 a year.
Of course, this is a test project and it will take some time before they'll know if this technology could apply to places in Alaska that need it the most.
Loeffler expects the system could be installed at the Big Dipper within the year. And the Ice Dogs can play their games under lights powered, in part, by wood.