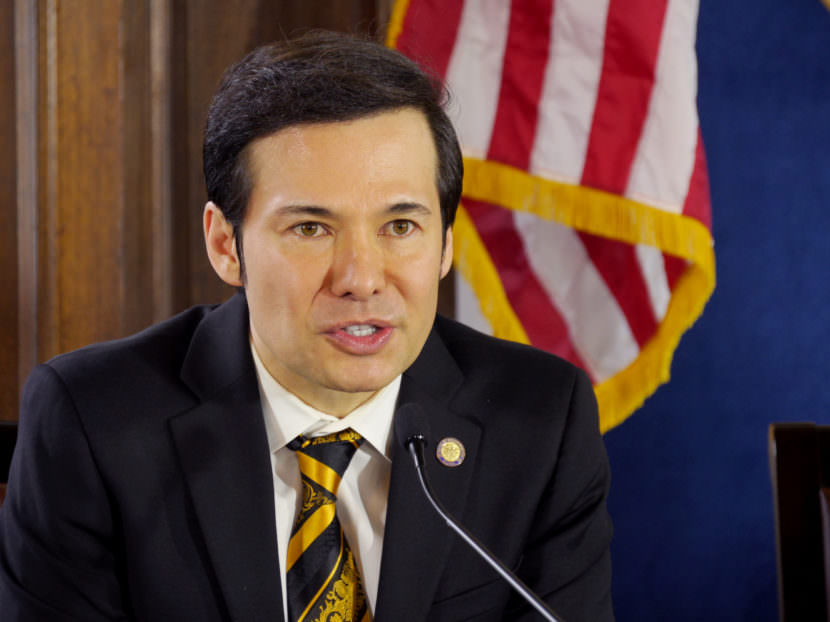 Philosophical differences between members of the House and Senate are raising the risk that the Legislature ends the session without resolving the state's ongoing budget crisis.
But fiscal experts maintain some optimism that lawmakers will still be able to bridge the divide.
Both legislative chambers have proposed cuts to the budget.
The House passed a budget Monday that cuts $32 million from this year's budget. The Senate is currently weighing $184 million in cuts, in addition to up to $62 million dollars in cuts to education.
Neither side's cuts would put much of a dent in the $2.7 billion gap between what the state spends and what it raises in oil royalties, taxes and fees.
To close that gap, most lawmakers and policy experts agree that the state must draw from Permanent Fund earnings to shore up the budget for the first time.
Most proposals also would reduce Permanent Fund dividends.
But differences between the mostly Democratic House majority and the mostly Republican Senate majority are proving to be a stumbling block to a deal, according to Cliff Groh, the chairman of the nonpartisan policy organization Alaska Common Ground.
"In the Alaska State Legislature, as in Congress, and generally around the United States of America, over the past few decades, there has been a decline in dealmakers and a rise in ideologues," Groh said.
The House majority wants to package this draw with an income tax, while the Senate wants deeper cuts to the budget first.
The Senate passed its Permanent Fund bill, Senate Bill 26, and the House is discussing its own bill, House Bill 115.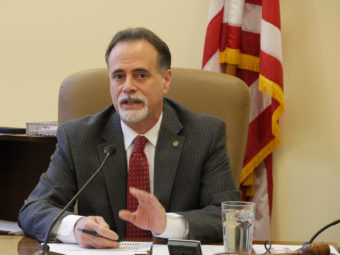 Soldotna Republican Sen. Peter Micciche pointed to a projection from the nonpartisan Legislative Finance Division that found the Senate bill would close 95 percent of the gap in six years if the state kept spending flat.
Reducing oil tax credits may be more likely to become law than an income tax.
Oil revenue from newly discovered oil also could help close the budget gap, Micciche said.
"If we get an uptick of a few dollars in the price of oil, or one of those fields come online, we're balanced," Micciche said. "The Senate is willing to talk about other legislation that will help in that way, as well."
House members say the focus on spending reductions has begun to threaten the state's economy.
Nome Democrat Neal Foster said deep cuts over the past three years make it more difficult to find more reductions.
"The question is: How deeply do we want to continue to make cuts? And, you know, at this point I think we've cut a lot of the fat out. There's not a lot of room left. Further cuts will be, you know, I think cuts to the bone," Foster said.
Senate leaders don't want an income tax to be part of the Permanent Fund bill, saying combining them could violate legislative rules that require bills to be on a single subject.
Eagle River Republican Senator Anna MacKinnon expressed qualms with the House approach.
"We have a lot of folks in new positions that are from my perspective trying political maneuvers that they believe can accomplish what they want, but over the course of time — at least how I've worked is — the less cute stuff that you're trying to do, the less political maneuvering, the better it is for clarity for everybody," MacKinnon said.
On the House side, Homer Republican Rep. Paul Seaton rejected the "single-subject" argument, noting that legal experts have already reviewed the House bill.
Seaton said the House will look to areas like oil taxes if the Senate won't budge.
"It's a little disappointing listening to the Senate talk about not really wanting to consider a broad-based tax — an income tax — and so we might have to be looking at increasing the tax rates there somewhat over what the Resources Committee did," Seaton said.
One person who is optimistic about progress this session is Revenue Commissioner Randall Hoffbeck.
As Gov. Bill Walker's point person with the Legislature on finding a fiscal solution, Hoffbeck is encouraged.
"The most positive thing is that there isn't any debate anymore about using Permanent Fund earnings as part of the solution," Hoffbeck said. "I think everybody pretty much agrees that has to occur. And it's really just a matter of how."
Hoffbeck said getting 95 percent of the way there only through changes to the Permanent Fund isn't enough. But while Walker wants a plan that has a balanced effect on Alaskans of different incomes, Hoffbeck said reaching a sustainable plan is most critical.
"I think the key is going to be a fiscal plan that works," Hoffbeck said. "Certainly balance is important, but I don't think it's going to be the absolute that needs to be met. You know, for instance, if somebody decides to substitute a sales tax for an income tax, I think some people would argue that's not as balanced – and it wouldn't be. But if it gets us to a full fiscal solution, I think that would be acceptable."
Cliff Groh said a combination of public pressure, Walker's involvement and the desire from some legislative leaders to make a deal could help bridge the remaining divide.
But next year's election makes the political calculations difficult.
"The closer we get to the gubernatorial election, the more you're going to have more posturing and maneuvering that is based on political calculations for people's personal advantage," Groh said.
The Senate Finance Committee is discussing the budget this week, while the House Finance Committee is focused on the oil and gas tax credit bill.