In the Mat-Su and other places along Alaska's Railbelt there is growing tension between trappers and dog owners, some of whose pets have been caught in traps.
State Rep. Andy Josephson wants to solve the problem by regulating trapping in public use areas.
For the first time, lawmakers are considering statewide regulations on trapping in response to complaints about pets getting caught in traps, particularly along the Railbelt.
"You let your dog off your leash and poof, suddenly it's caught in a trap," Josephson said. "I'm not opposed to trappers. I just want a reasonable accommodation for other user groups."
House Bill 40 would make it illegal to set traps within 200 feet of public trails, but Josephson is getting a lot of pushback from the trapping community.
Peter Buist has been trapping since he was a kid.
"I'm a product of public school math, but to me that works out to about 50 acres closed to trapping for every mile of trail … You ultimately … take millions of acres out of, close to it trapping," he said. "The one-size-fits-all approach of just limiting trappers, it's not fair."
When Buist came to Alaska in the 1970s, he founded the Alaska Trappers Association, also known as ATA.
"We kinda saw the handwriting on the wall and what was coming in a, sort of a more urbanized Alaska here and there," he said. "We were starting to see that people didn't understand what went on in the rest of Alaska, particularly bush areas."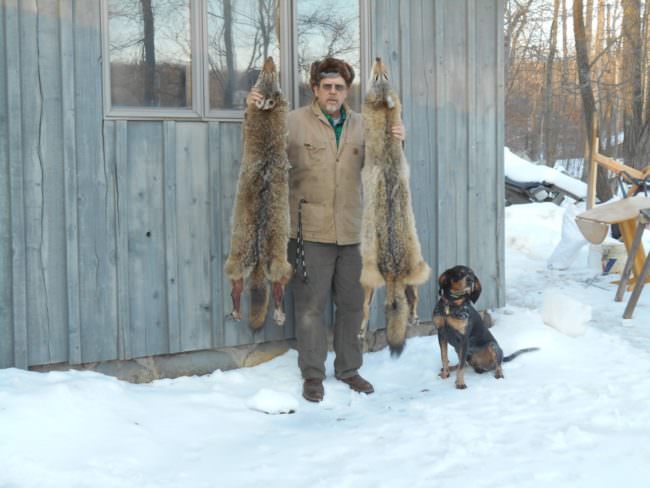 In addition to better observance of leash laws, Buist thinks the issue is best resolved at the local level, an opinion that other legislators have echoed in public hearings.
Josephson is skeptical of that approach.
"That leaves people who criticize the problem of dogs getting caught in traps with only having one remedy and that is the board of game," the Anchorage Democrat said. "They're basically a voice piece for trappers … They will 99 percent of the time side with trappers. That's just what they do."
So that leaves both sides at odds.
For Buist, this proposed legislation is evidence of a common misunderstanding of the trapping community. He says this misunderstanding hasn't been helped by the media, who often portray trappers as "Neanderthals."
Tyler Freel, a trapper in Fairbanks, agrees.
"Especially the more urbanized type of people or people who don't have exposure to it in general think that we're just brutal and we like torturing animals and stuff," Freel said. "The vast majority of trappers, you avoid setting traps on public, high use trails."
"Most trappers understand that everybody, everybody has the right to be out there," he said. "No trapper wants to catch somebody's dog or anything like that."
But Josephson doesn't buy the urban-rural divide argument.
"Although I don't trap, I understand Alaska very, very well. I mean, I've lived here 52 years. I've lived twice in rural Alaska," he said. "I'm troubled by this belief that the trappers have a right to trap wherever they want whenever they want to. It's very much an all-or-nothing type of position."
Josephson is determined to do something at the state level.
He's reworking his bill, but if he can't get it through, then he says he'll settle for a law that explicitly gives local governments the authority to regulate trapping.