Services are planned for this weekend for Mortimer Michael "Mike" Miller, the travel writer and former lawmaker who represented Juneau in the Legislature just as the new state of Alaska was getting on its feet.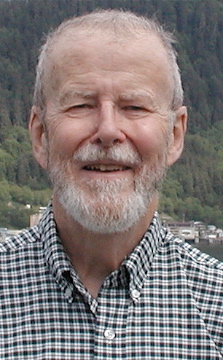 Mike Miller was the first publicity director for the State Division of Tourism, served on the Juneau Assembly, served a total of 16 years in the state House, and served 10 years on the Department of Corrections' Parole Board.
Miller was 87 years old when he passed away Feb. 11 in Vancouver, Wash., from complications due to pneumonia.
A memorial service is planned for 1 p.m. Saturday, Feb. 25, at Northern Light United Church.
"He had a real good run," said his son, Kevin Miller of Juneau.
After Mike Miller graduated with a degree in journalism from Wichita University, he briefly worked for Coleman Company, producing the camping supply manufacturer's in-house publication.
From the KTOO-TV program "Conversations" in 1986, Miller tells Laury Roberts Scandling how getting laid off from Coleman led to he and his wife, Marilyn, moving to Alaska.
"I wrote a letter to lots of people, but including Emory Tobin who was at that time the publisher of the Alaska Sportsman which is now, of course, Alaska magazine. Everything was done in Ketchikan at that time and I came up to be on the staff. It was exciting," Miller said.

"What a stroke of luck," Scandling said.

"Oh, terrific luck," Miller continued. "Yeah. And it was 1954. It was before statehood. As I look back at it now, sort of a prosperous period in a sense, nothing boomish."
Miller started out in his career writing fiction and then later focused on travel articles.
According to a profile published in the Juneau Empire in 1986, Miller's stories appeared in publications ranging from the New York Times and Chicago Tribune to Field and Stream magazine, Argosy magazine and Alfred Hitchcock's Mystery Magazine.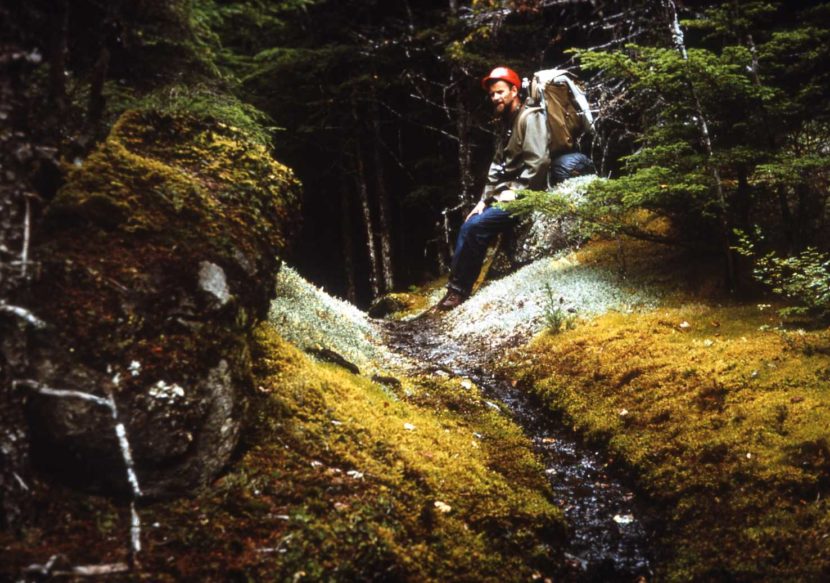 Son Kevin said his parents eventually moved to Juneau so his dad could take the state tourism job.
"I think he just kind of fell in love of the whole idea of promote Alaska, in particular, and travel around to all these exotic places and to write about them," Kevin Miller said. "Just the niche that he fell into, I suppose."
Miller continued to work as a freelance writer, even while serving as an Assembly member in Juneau and after being elected to the state House.
"He was just very civic minded and always had a sense of giving to the community and being involved in making the community what he felt was a better place and doing what he could to do that, as opposed to being a passive observer," Kevin Miller said.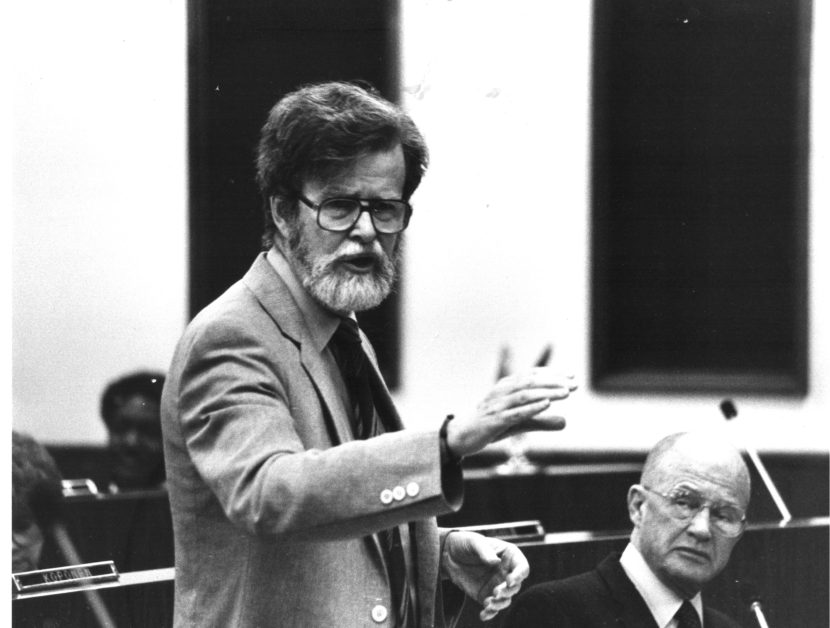 Longtime friend John Pugh – now retired as University of Alaska Southeast Chancellor – said Miller was a diligent and detail-oriented lawmaker who worked behind the scenes in the Legislature rather than seeking the limelight.
Pugh also said Miller was a key player in the fight against the capital move.
"If he hadn't been able to work across the aisles, it would've been very hard to work with people from rural Alaska as well as from Fairbanks, the Mat-Su, and even Anchorage," Pugh said. "There were some people who opposed the capital move even in Anchorage."
Miller twice served as Majority Leader and once as Judiciary Committee chairman while he was in the Legislature from 1971 to 1986. That was a period in which lawmakers were still crafting laws for a young state government that was barely a dozen years old.
Miller would joke with his family about writing the first seat belt law. He also helped with passage of the Public Employees Relations Act, the 1972 law that allows public employees to organize and bargain collectively for wages, hours and most benefits.
"He'd quickly became one of the experts on the Public Employees Relations Act and also just on how to move legislation," Pugh said. "He was known for his understanding (of) the rules."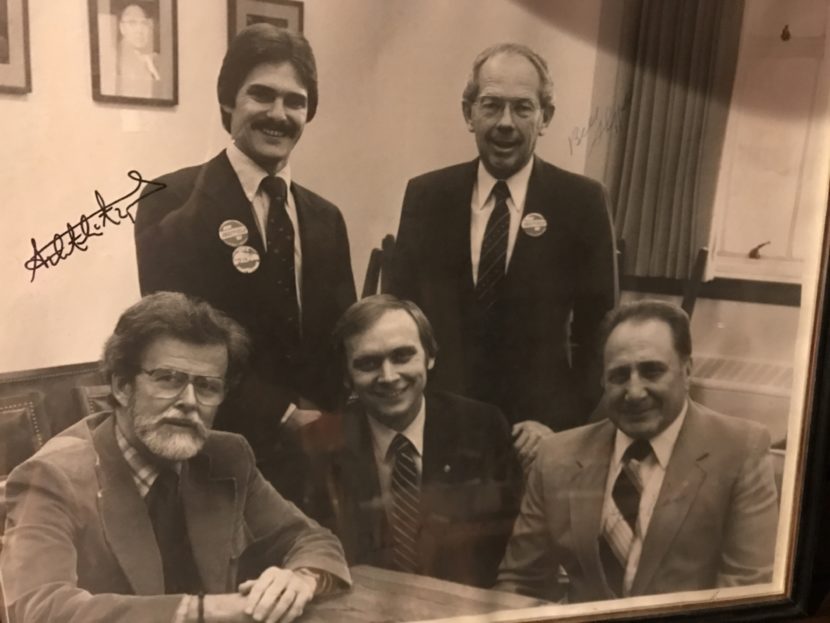 In 1981, Juneau's delegation to the Legislature included Sen. Bill Ray, Rep. Miller, and Rep. Jim Duncan, who was also Speaker of the House.
The legislative session dragged on into early June over budget issues.
The Democrats' slim majority in the House fell apart during the infamous coup in which Duncan was ousted as speaker and eventually replaced by Anchorage Republican Rep. Joe Hayes.
Dipping into the KTOO-TV archives again, here's Miller on the House floor addressing the Speaker Pro Tem at the height of the turmoil.
"The people who were supposedly excused from the call of the House were not even notified that you were going to pull this kangaroo shenanigans," Miller said. "So, this whole session here this afternoon is nothing but a sham and a delusion, and really a very dirty trick to pull on the people of Alaska in this strictly illegal session."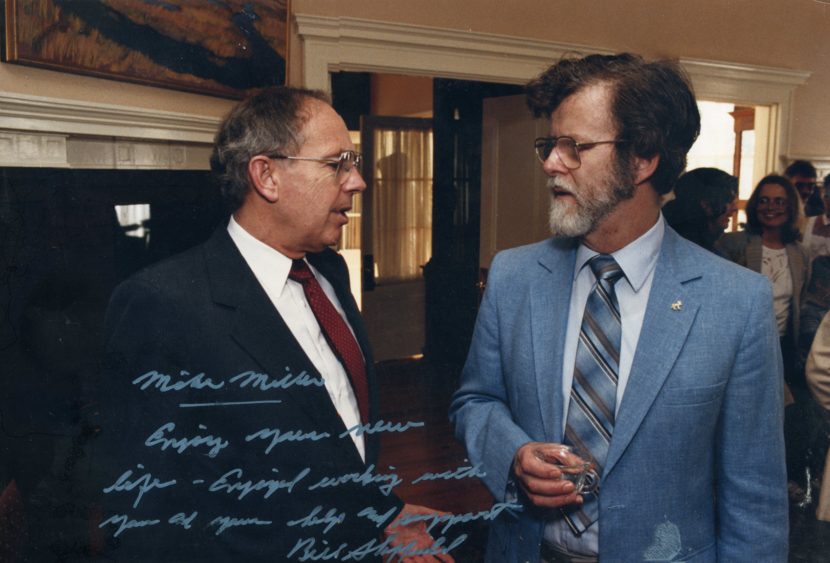 In the 1986 program "Conversations," Miller noted one of his major accomplishments as a lawmaker included helping establish the Mendenhall Wetlands State Game Refuge.
"If you don't have some kind of a plan, it just gets nibbled and nibbled and nibbled and all of a sudden somebody looks around one morning and there's no wetlands left," Miller said. "We set those wetlands aside and said this was going to be a game refuge. It's a terrifically productive critter factory for feeding ducks and feeding fish and things like that. It's fantastic. I just feel real good about that 10 square miles right flat smack in the middle of the borough being set aside and protected from exploitation."
According to Pugh, Miller had a lot of help from his wife, Marilyn, an ardent conservationist.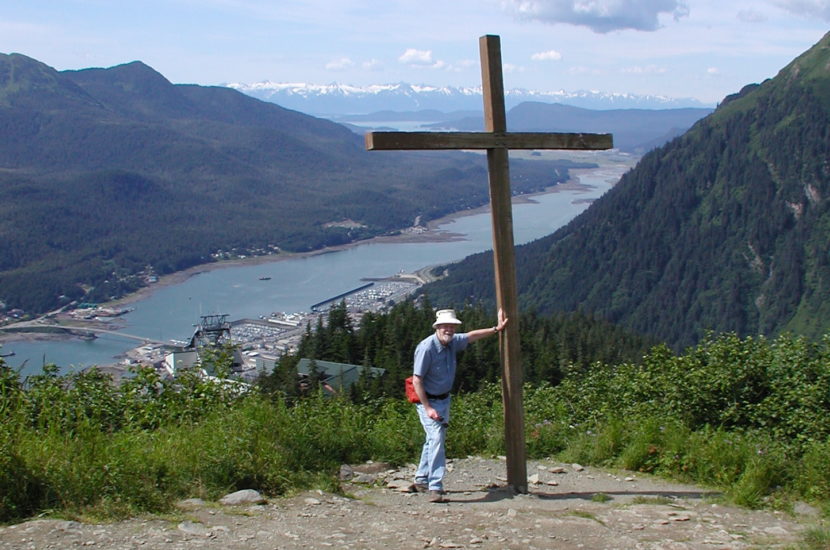 Pugh said Miller's faith was also important to him and formed the basis of his guiding principles of patience, integrity, kindness and compassion.
"Mike was also very centered as a Christian and had very strong beliefs in terms of social justice," Pugh said. "In fact, on the service thing that's coming out, there's a quote from (Book of) Amos about how justice will roll down like water. That's going to be on the front because he really believed in social justice."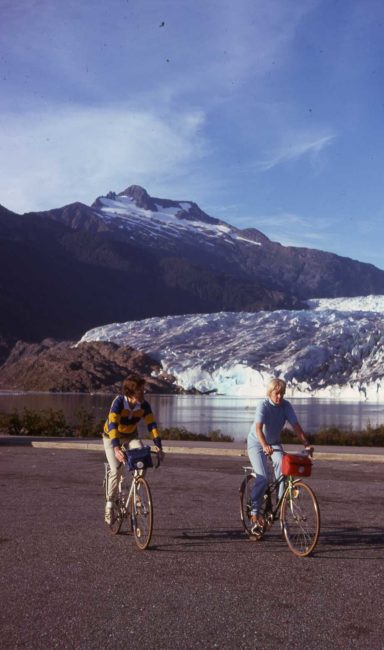 Pugh said those beliefs and principles carried over into his work on the Parole Board.
Miller also led Bible study groups and conducted a ministry for inmates at Lemon Creek Correctional Center, and he served as a volunteer and was active in the early formation of the Glory Hole shelter and soup kitchen.
Juneau's transitional youth home, the Miller House, is named for him.
Miller also was an avid runner and a passionate cyclist, and he was an early advocate for creation of bike trails around the state.
Kevin Miller said he has tons of pictures of his parents on bikes while traveling abroad.
"It didn't matter where they were, there were on a bicycle in at least some of the pictures in India, in Hawaii, Badlands of North Dakota, or wherever," said his son.
Mike Miller is survived by his wife, Marilyn, children Gail, Kevin, and Shelly, and five grandchildren.
(Editor's note: Reporter Matt Miller is unrelated to Mike Miller and his family.)