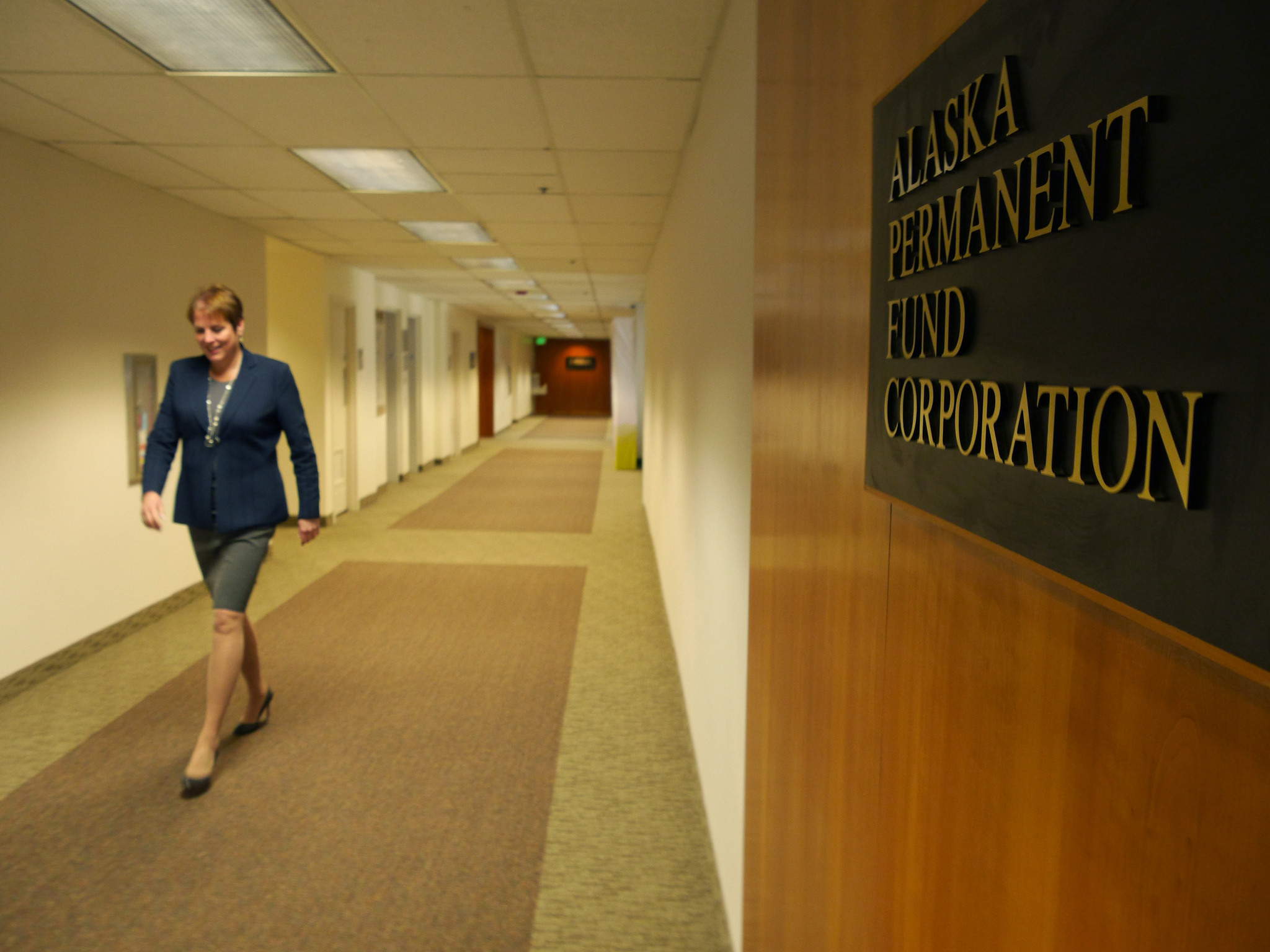 There are three different proposals to draw money from Alaska Permanent Fund earnings to pay for part of the state government's budget.
Permanent Fund Executive Director Angela Rodell told the Senate Finance Committee Tuesday that officers don't take an opinion on what the draw should be, but all of the proposals are reasonable.
"All of those different draw amounts – my only statement to them is that they're all reasonable draw amounts," Rodell said.
Gov. Bill Walker proposed the state draw 5.25 percent from fund earnings each year.
The House Finance Committee proposed only 4.75 percent.
Sitka Republican Sen. Bert Stedman's proposal knocks it down to 4.5 percent.
While those numbers may sound similar, the differences add up.
Walker's bill would draw roughly $425 million more each year than Stedman's.
The draws aren't the only differences between the bills.
The House Finance bill would introduce an income tax. Stedman's bill would split money equally between state spending and Permanent Fund dividends. And Walker's bill would limit the draws if oil prices rise significantly.
Rodell added that the state should have other sources of revenue as well.
"We don't want to be in a position of being the only taxpayer, so to speak, the only funder of state government," she said, adding: "because that is going to be a very uncomfortable place to be."
All of the bills require cutting the amount that Alaskans receive each year in Permanent Fund Dividends.
Eagle River Republican Sen. Anna MacKinnon said lawmakers are approaching the bills with reluctance.
"I believe I'm saying safely that there isn't a single legislator that's currently elected or previously elected that would relish the idea of using the earnings reserves," MacKinnon said.
Hearings on all three bills are scheduled for this week.
Editor's note: A previous version of this story misstated that the House Finance Committee Permanent Fund bill would draw 5 percent of the fund from fund earnings. The bill would draw 4.75 percent.