Juneau school counselors wear multiple hats.
They help with career readiness, relationship counseling and last year some students had an unfortunate reminder that their counselors can help them grieve.
Unexpected deaths can have a ripple effect in Juneau.
Last fall, a music teacher for both Floyd Dryden Middle School and Thunder Mountain High School died from a heart attack, and a 17-year-old Thunder Mountain student died from an accidental gunshot wound.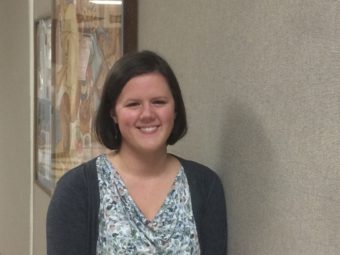 Kelly Hansen is the school counselor at Floyd Dryden.
"I think that whenever there is a loss or some sort of situation where there is a pretty large impact, it can really impact families, so there'll be kids at the high school that have siblings at the elementary or at the middle school that might know the family or have a connection with the teacher," Hansen said.
After the deaths, the district's crisis response team comprised of counselors, psychologists and administrators offered support. Hansen said some of the kids at Floyd Dryden came looking for her.
"There was a few kids that kind of needed a quiet place to talk and to listen," Hansen said. "I didn't feel like it disrupted my day or my week more than normal. I feel like we responded and provided support where we needed to."
She said during a crisis other staff also let her know which kids are having a hard time and she makes a point to check up on them.
Phil Merrell is the counselor at Thunder Mountain High School. He said schools are like small communities and anytime there's a loss, emotions run strong.
"When one of those persons is lost, everyone is affected, everybody feels it to varying degrees," Merrell said. "So for sure, there's a change, there's a sense of loss, but at the same time there's a deepening sense of community, too, in that, 'OK, we can come together, we can support each other.'"
Now it's a new year and Merrell was reluctant to say his kids were back to normal, but he said there's definitely a new sense of positivity in the school.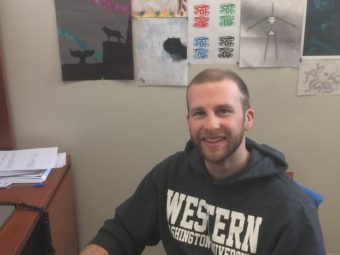 While the recent deaths highlighted the role school counselor's play in a crisis, Merrell said that's not the only part of their jobs.
"It's not easy to be in school, it's not easy to be a young person in our culture," he said. "… That generation Y, this idea of when do you become an adult, what is adolescence is just stretching and stretching a whole lot."
Merrell said he serves as a bridge for students. He said he tries to support them socially, emotionally, academically and in finding future careers.
Hansen added that counselors can serve to boost morale throughout the school.
She said that she meets with kids and parents to talk about their classes, issues at home or at school.
She helps connect families with services they might need – everything from introducing them to the right administrators to helping them find food.
She serves as a mediator, she's a case manager for kids with disabilities, and she said counselors are just a safe place for kids.
"Kind of going back (to) kids knowing that they have someone they can talk to that will keep their confidence and that they won't break confidentiality unless it had to do with the safety of them or someone else," Hansen said.
In a recent budget meeting, multiple residents and school principals asked the Juneau School Board to make funding for counseling staff and social-emotional needs a priority in their budget.