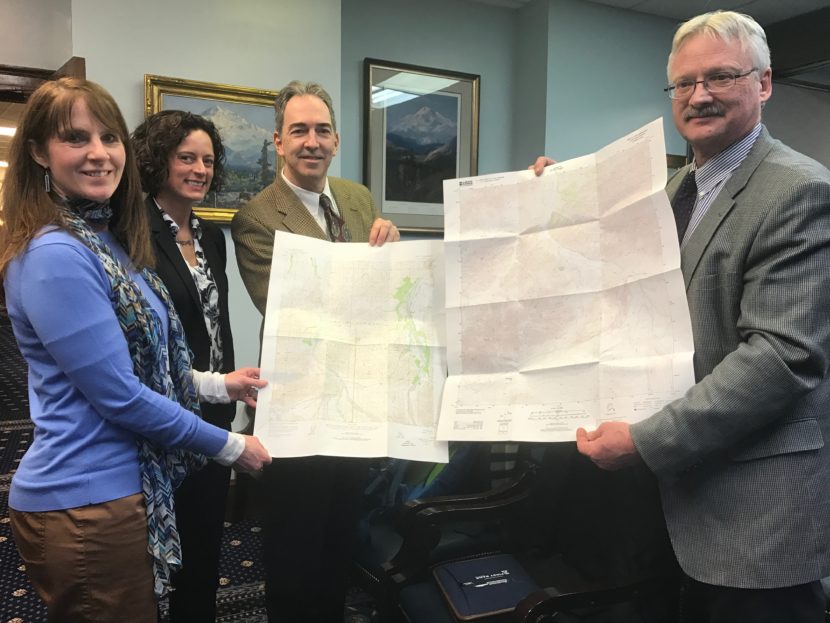 Unlike other states, Alaska is using topographic maps that were created over 50 years ago. These maps, some of which were hand-drawn, are rife with inaccuracies. Rivers flow upstream, mountains are out of place and some features are missing altogether.
These mistakes affect everything from aviation to back country hiking. This year, Alaska hopes to take a big leap forward by completing new maps for over half of the state.
The US Geological Survey (USGS) began updating topographic maps in the United States in the 1940s, but not in Alaska. When mapmakers match modern satellite imagery with Alaska's old, imperfect elevation data strange things happen.
"It's kind of like trying to put a banana peel over cauliflower and make it fit seamlessly. It just doesn't work," said Nick Mastrodicasa, a project manager at the Department of Transportation, at a legislative hearing on Feb. 8.
In 2012, Alaska partnered with USGS to produce something called a Digital Elevation Model — a banana that fits today's peels — and create over 11,000 topographic maps covering the entire state. The little-known project has been slow moving, but Ed Fogels, deputy commissioner at the Department of Natural Resources, explained why it's so important.
"Alaska is the most poorly mapped state in the nation … some claim that we've spent more time and energy and money mapping some planets than we have the state of Alaska," he said
Mapping Alaska is expensive, due to the sheer size of the state and temperamental weather. In the rest of the country, topographic maps were updated using a technology called LIDAR. In Alaska, new maps are being produced using a slightly cheaper alternative.
"The digital elevation model is actually created by flying a sensor around in an airplane, and it's a technology called IFSAR. And so that's just a lot of data that comes in that tells you what the shape of the earth is," explained Fogels.
Fogels said that USGS then takes that data in combination with new satellite photos and uses it to create the topographic maps you see sold at national parks and outdoor stores. The digital elevation model is 77 percent complete.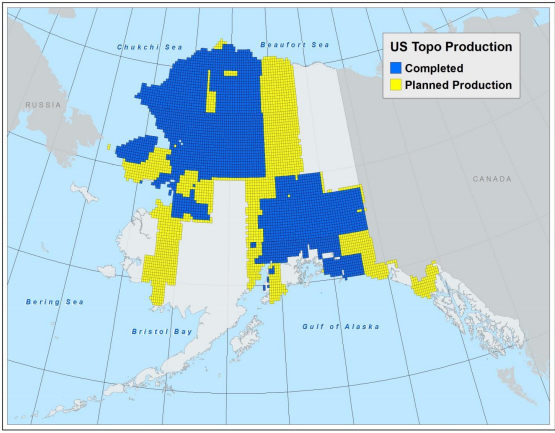 So far, USGS has created 3,731 up-to-date topographic maps. Kevin Gallagher, the associate director at USGS, has set the bar high for 2017.
"This year we are ramping up our production," said Gallagher. "We are going to try to produce 3,038 in 2017 alone and reach a status of 60 percent of the state covered with these new topographic maps."
One particularly difficult part of the state to map is the Aleutian Islands. This 1,200-mile stretch of volcanic islands is too expensive to map, even with IFSAR.
"We're looking at the IFSAR costing probably twice as much in that area," said Gallagher, "So we're actually considering some alternative technologies…"
Completing the digital elevation model for the remaining 23 percent of Alaska will cost about $14 million dollars according to Gallagher. There's no date for completing the entire project, but the state is hoping for continued federal support.