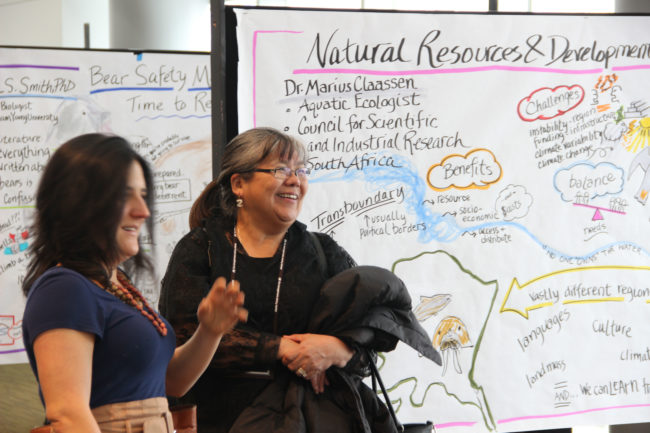 Trump transition officials ordered the Environmental Protection Agency to limit its participation in an Alaska environmental conference this week.
The Alaska Forum on the Environment gathers more than a thousand people in downtown Anchorage each year to discuss topics ranging from rural drinking water and sanitation to climate change. Thirty-four EPA staffers were scheduled to attend.
But forum director Kurt Eilo said he got a call on Friday, just three days before the conference opened, telling him the EPA delegation would be cut by half.
"We got a phone call from the local office of EPA and we were informed that EPA was directed by the White House transition team to minimize their participation in the Alaska Forum on the Environment to the extent possible," Eilo said.
The EPA is normally a major partner in the forum, presenting on everything from recycling and brownfields to climate change. EPA officials were scheduled to participate in about 30 sessions.
In an emailed statement, transition official Doug Ericksen said the decision was an effort to limit excessive travel costs at the EPA.
"This is one small example of how EPA will be working cooperatively with our staff and our outside partners to be better stewards of the American people's money," Ericksen wrote.
Some EPA staff who didn't make the conference would have come from Seattle or Washington, D.C. But Eilo said some EPA staff based just blocks away in downtown Anchorage were also told not to attend.
Eilo said the EPA worked hard to minimize disruption and only one of the conference's more than 100 sessions was cancelled because of the change.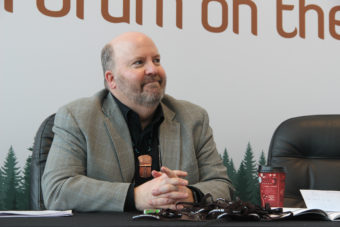 But, he said, the decision raised concerns that it might be a sign of what's to come.
"There's a lot of uncertainty among folks here at the forum," he said. "There's concern about the tribal programs, there's concern about how we're going to address things like climate change in the next upcoming administration."
In January, the former head of the EPA transition team, Myron Ebell, told the AP he'd like to see the agency's budget reduced and its staff cut by half.
On Thursday, participants kicked snow off their shoes as they walked into the Dena'ina Center. Many attendees had flown in from communities in rural Alaska, where the EPA partners with tribes to fund programs on drinking water, sanitation and trash collection. Breakout sessions focused on issues like emergency response and coastal erosion.
Billy Maines is the environmental coordinator for the Curyung Tribal Council in Dillingham. He said he hoped the agency wouldn't cut direct assistance to villages in rural Alaska, which are often dealing with issues many American communities take for granted.
"They're trying to clean up their dumps, landfills, trying to recycle and get what waste goes into their communities, out of their communities," he said.