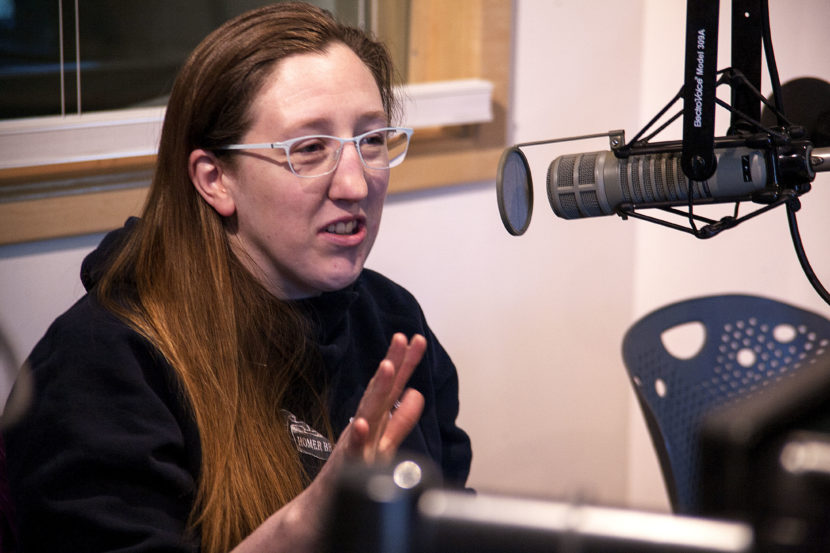 Southeast Alaska's rainforest is home to several species of flora and fauna. It wouldn't be much of a surprise if some mysterious creature was hiding up in the mountains, rarely making its appearance known.
And just maybe that creature had a political platform to run for the municipality's top office.
Erin Heist, who works as a state admin officer, wasn't sure where she heard the rumor, but it ate at her constantly.
Heist moved to Juneau with her family when she was 9. Sometime during high school, she says the rumor struck: A gorilla had ran for mayor in Juneau's storied past.


Welcome to Curious Juneau, starring you and your questions. Every episode we'll help you find an answer to your question. This episode we look into the rumors about a Juneau mayoral candidate whose political platform went — bananas. You can listen to the full podcast here:
Heist reached out to Curious Juneau in the hopes of finding an answer. KTOO's Matt Miller sat down with her in the studio to help her get to the bottom of her mystery monkey mayor candidate.
"I vaguely remember at some point hearing that a gorilla ran for mayor in Juneau, and promised everyone bananas. That was his big campaign promise," Heist said. "I just want to know if that happened."
Heist never saw the gorilla, she said. She also wasn't sure where she heard the rumor. Only when: about 1999 or 2000, she said.
"(My husband) has this saying that I have a degree from MSU, which is making stuff up," Heist said. "So he's pretty sure that I made this up, and I feel like 85 percent sure that I didn't."
Heist said she thought the gorilla's political platform was bananas.
"Bananas for everyone," she said. "Who doesn't like bananas?"
"I feel like this political year a gorilla running for mayor, promising everyone bananas — that would be the best."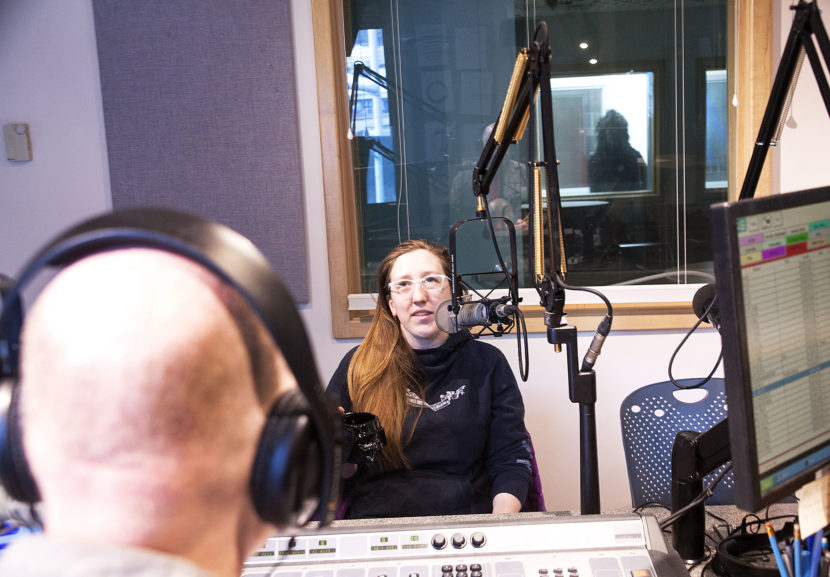 "What would you say if the gorilla was still around?" Miller asked her.
"You mean like happily retired here in Juneau!?" she said.
The studio door shuts. Heist turns to her right.
And screams.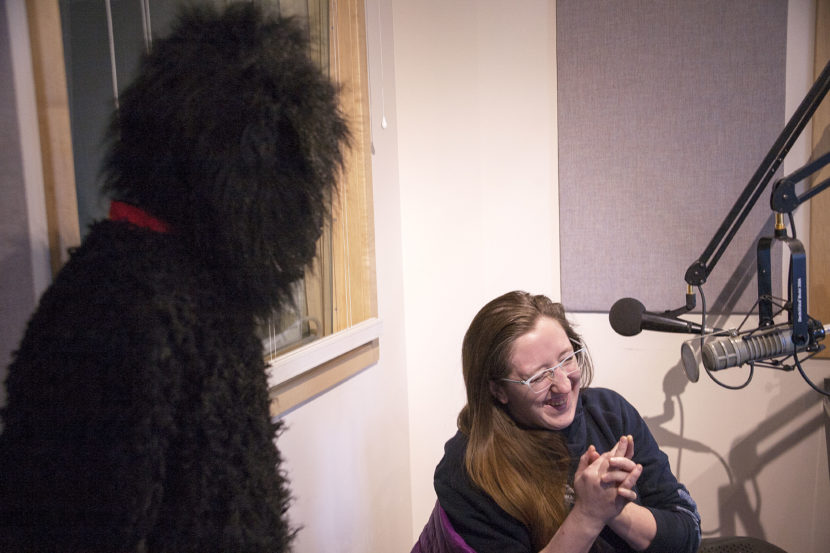 Confronted with a 5-foot-plus tall gorilla with black fur, she shouts "Nooooo!!" when a familiar voice speaks to her.
"Hi, How's it going, Erin?"
It's KTOO's programming director Jeff Brown, a master of monkeyshines.
You see, Heist first met Brown in 2000, when she started volunteering for KTOO during her senior year of high school. More recently, the two have frequently worked together for the Alaska Folk Festival.
But she had no idea he was the gorilla.
Brown, a long time Alaskan, has won numerous awards for his humor and entertainment, including a lifetime achievement award from the Governor's Awards for the Arts.
In 1985, Brown ran an unsuccessful write-in campaign for Juneau mayor. He donned the monkey suit, created the moniker Joe Gorilla. According to an Associated Press story published in the Daily Sitka Sentinel that year, Brown lost to Ernie Polly.
"Is that the actual gorilla outfit!?" Heist asks Brown, looking over the mothballed costume.
It is. But it wasn't just bananas the one-time mayoral candidate promised everyone, it was banana daiquiris.
"I'd been doing singing telegrams for a number of months, and when the election came around, I just knew I had to run," Brown said.
And how did he come up with the platform?
"It just came naturally to me," he said. "It's a jungle out there!"
The best political platform of the bunch.
Brown says Joe Gorilla still gets write-in votes from time to time.
Election results for Joe Gorilla weren't immediately available from the municipal clerk's office for 1985 or succeeding elections.
Municipal Clerk Laurie Sica said in an email that Juneau adopted a policy in 2006 to provide a generic number of votes cast for write-in candidates in the results. To be specifically listed in the results, a person needs to file as a write-in candidate a minimum of five days before the election.
"I can't wait to tell my husband," Heist said. "It's all real. I didn't make it up."