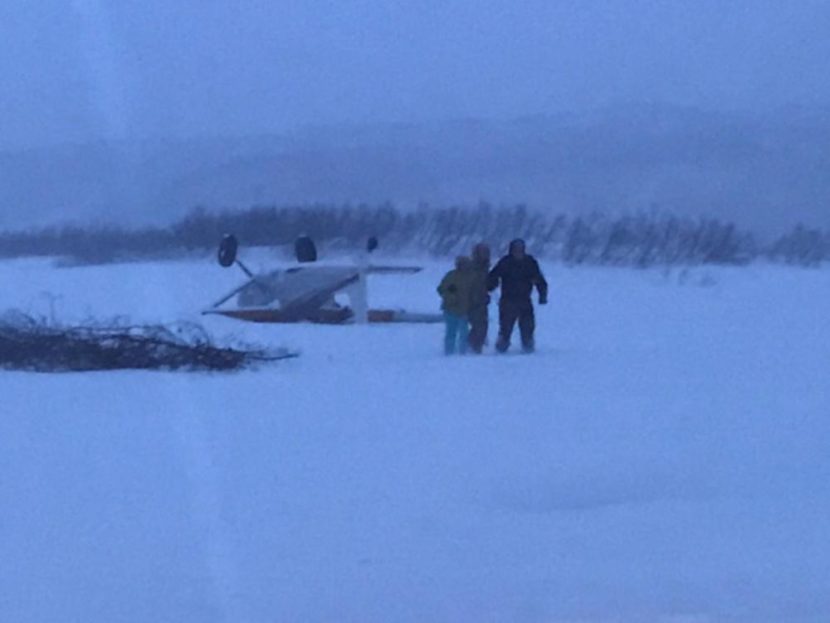 Three people aboard a plane that crashed near the Kenai Peninsula on Sunday have been found.
A Coast Guard MH-60 Jayhawk helicopter crew from Air Station Kodiak located the plane about 6 p.m. Monday.
"There were no injuries reported by any of the three people at the site of the crash," said Chief Petty Officer Shawn Eggert. "Our crew was able to land and pick those people up and transport those people back to Anchorage, where they were picked up by waiting emergency medical personnel."
The passengers, identified on Facebook by the Alaska District Church of the Nazarene as Josh Smith, his daughter, Danielle, and John White of the Soldotna Nazarene community, were then reunited with their families.
The flight was traveling from Lake Hood to Soldotna on Sunday.
When it didn't arrive on time, family members reported it overdue.
The Alaska Rescue Coordination Center along with Civil Air Patrol crews searched by air Sunday and Monday, but were not able to locate the crash.
The center asked the Coast Guard for assistance on Monday.
The Jayhawk crew used the Cessna's emergency locator beacon to trace the flight to the west side of Cook Inlet.
"Someone down on the ground fired a flare up that the pilot of the helicopter was able to see," Eggert said.
The plane had landed in deep snow on a ridgeline near the Chakachatna River and flipped over.
The passengers spent about 24 hours at the site before they were found and rescuers credit the pilot's emergency preparedness with their well-being.
"You know, cell phone signals (are) not always the best here. So, having a functioning radio, whether you're on board a boat or an aircraft of some sort, having signaling devices such as mirrors and flares, even smoke signals, things like that are going to be very important should an emergency occur," Eggert said.
The cause of the crash has not yet been determined.